Discussion Starter
·
#1
·
-My Predator tank-
"If it goes in and fits in a mouth... it gets eaten."
:wink:
Well, I guess the Pleco isn't a predator but the rest are.
Here is an overall shot that shows my two stingrays at the bottom and 3 arowanas and a gar up in the top right beside the pump to my UV sterilizer.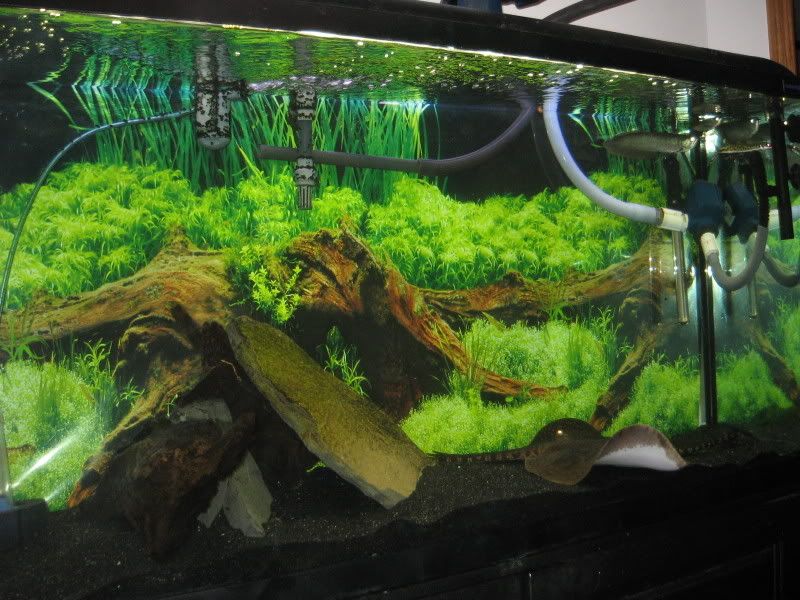 A bit closer up to see if they would show up in the pix.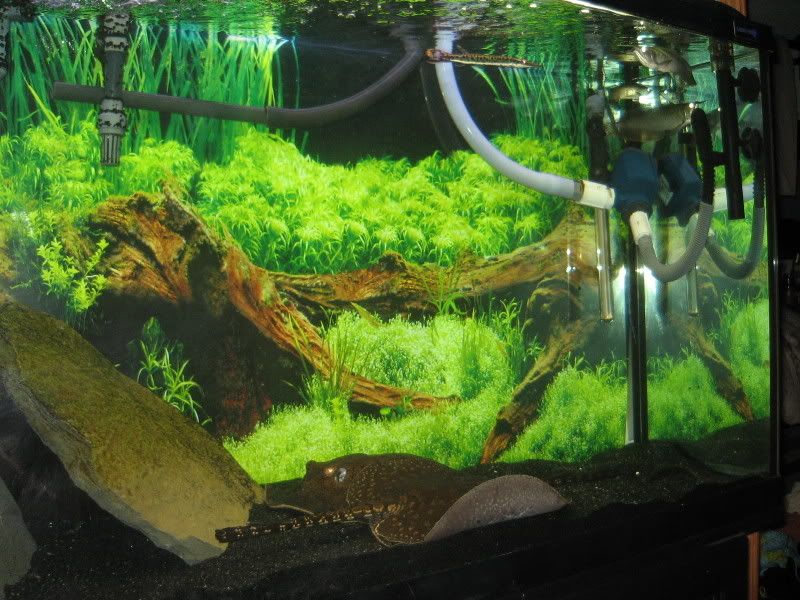 Ladies first... This is my female stingray.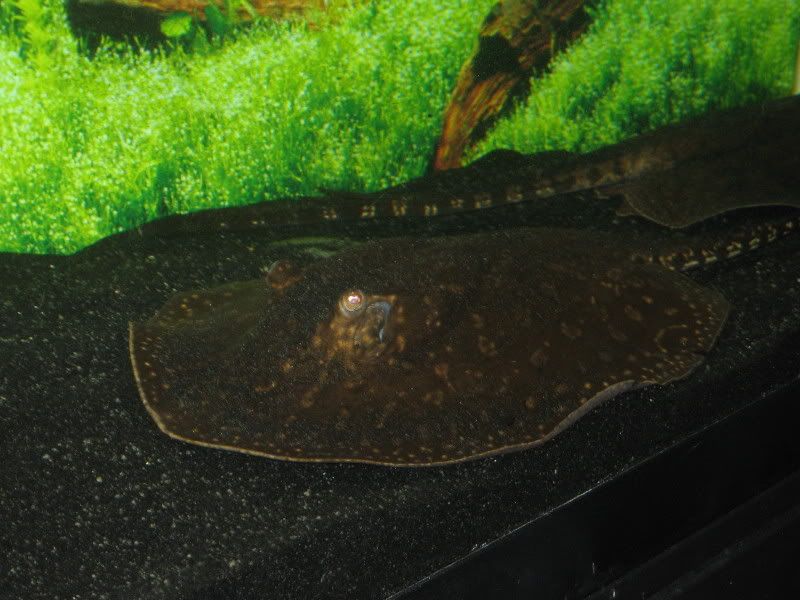 And this is my male.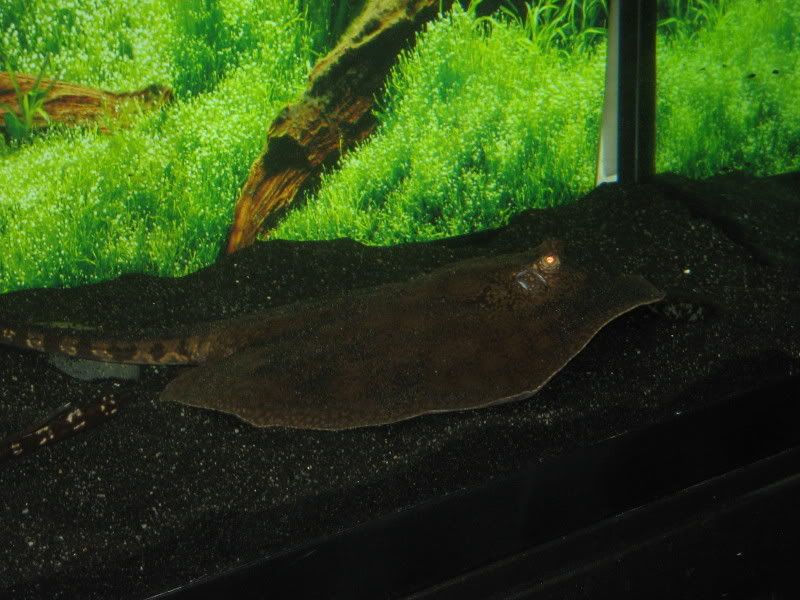 Here is my South American Gar (about 6" long, we tried measuring him tonight)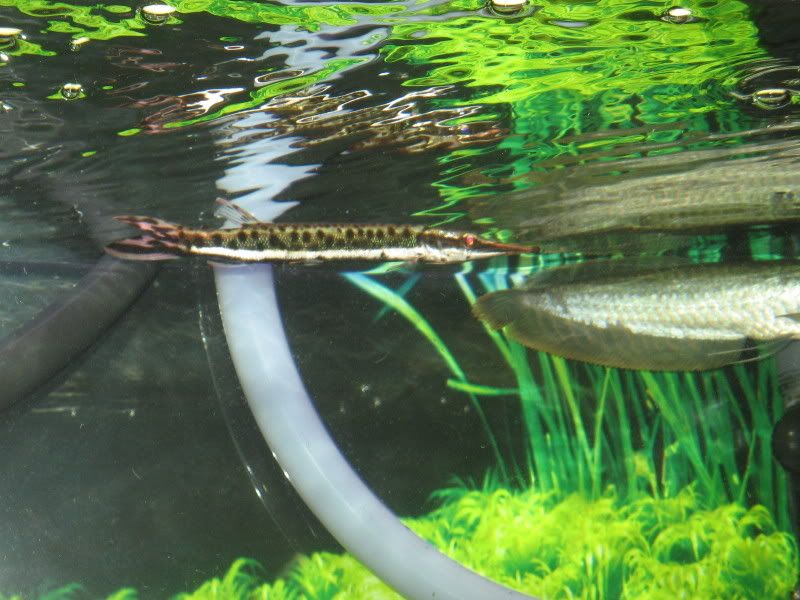 Not a great shot but this shows 2 silver arowana and a Jardini hiding in with them.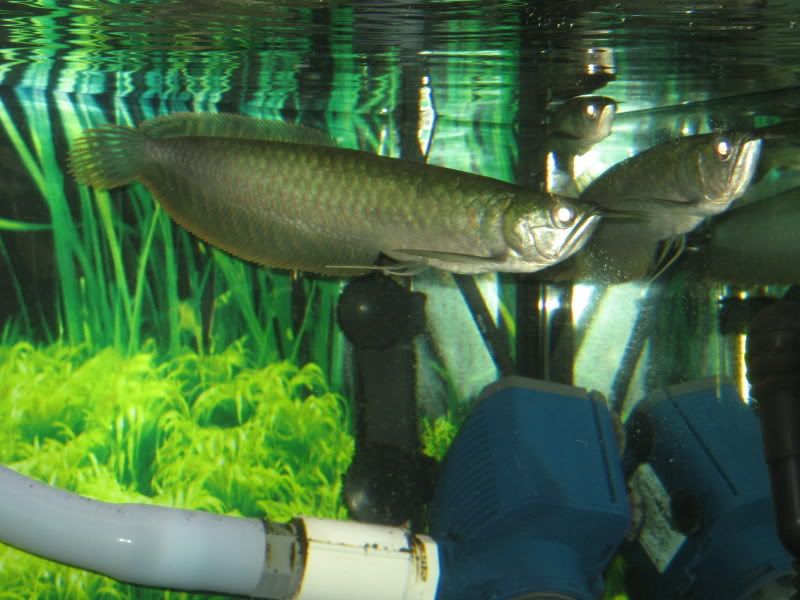 It's a terrible picture, but this is the best one I currently have of my Jardini Arowana.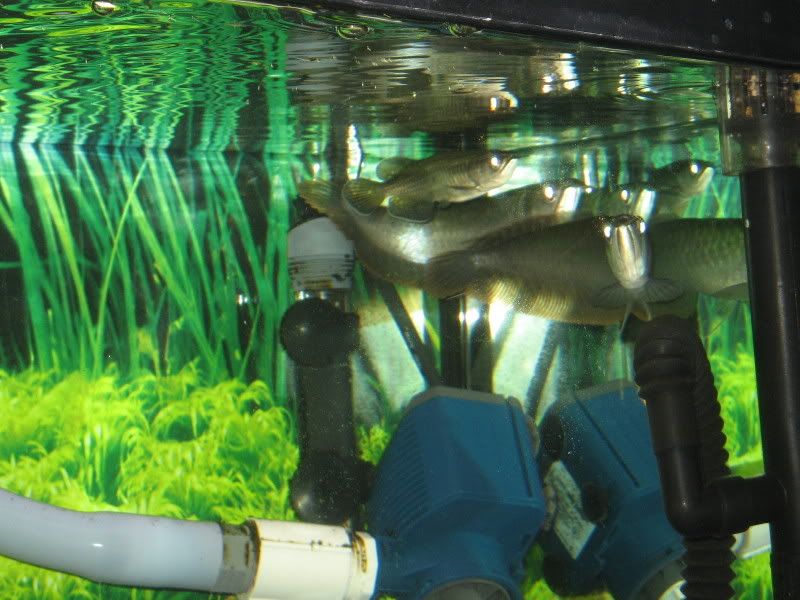 And the cleanup crew of one.... my Sailfin Pleco.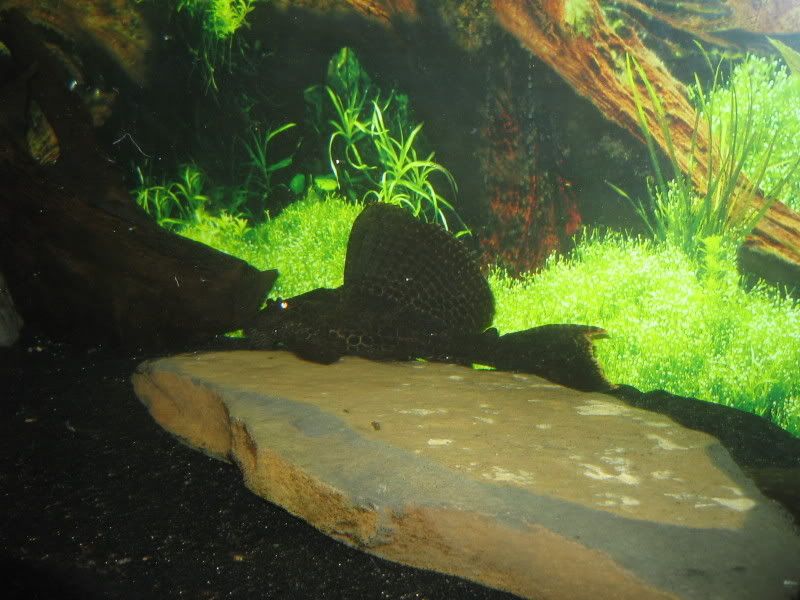 Thanks for looking! (that sounds dirtier than I meant it to
)
Shawn
PS. I am looking into building a 360G Acrylic tank to house these preds but haven't found plans I have been overly impressed with... If you have some or can point me to some that you have built and liked, that would be fantastic!!