Well, I got myself a new guppy to go with my...guppies. LOL Anyways, I got her at a shop where they are rather famous for mislabeling, or not fully labeling, their fish species. They're also very good at mixing them up, I've seen Endler's called fancy guppies. Neon and Cardinal Tetras mixed up, and even had a blue dream danio being mistaken for a cardinal tetra...just about everything has been mixed up at one time or other.
Anywho, she was just called "Female Guppy" and I got her for $1.29. She was the ONLY one of her kind that looked like that. She's all blue, yellow, red and green. Female Guppy and Fancy Guppy just don't do it for me, surely they have a name! I've just been calling her a rainbow guppy. Many don't care what type they're called, but I am curious. She's also expecting, and I am very hopeful she will have at least a couple boys. I breed a lot of livebearers, and for some reason I rarely get boys. Having a male with those colors...oh yes please. :3 Only four of the hundreds I've raised the last two years have been males for just about all my livebearers, and the only boys I have gotten...were platies. One of said platies wanted in the photos. He's visibly turning male, and he's fairly young for it. About four months old I'd say, and that's a month or two too young for it. LOL
Anywho, photos first, they're not so great but I tried, sorry.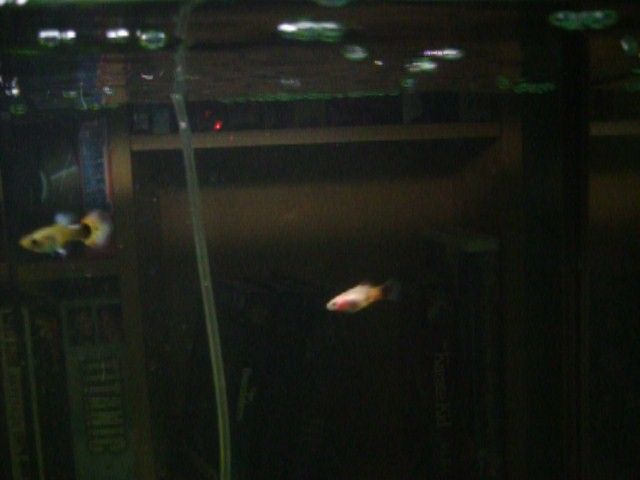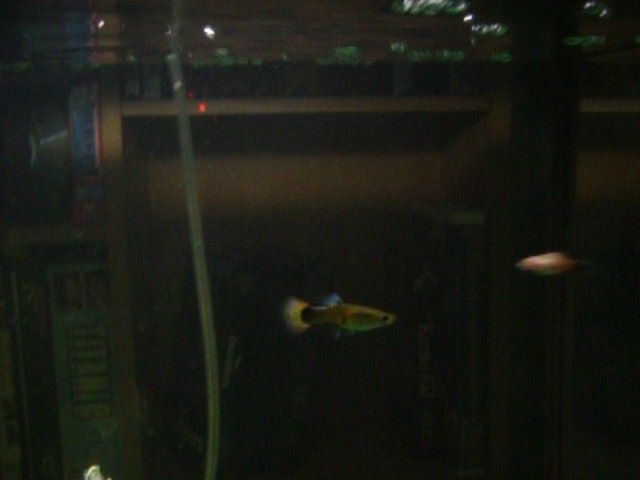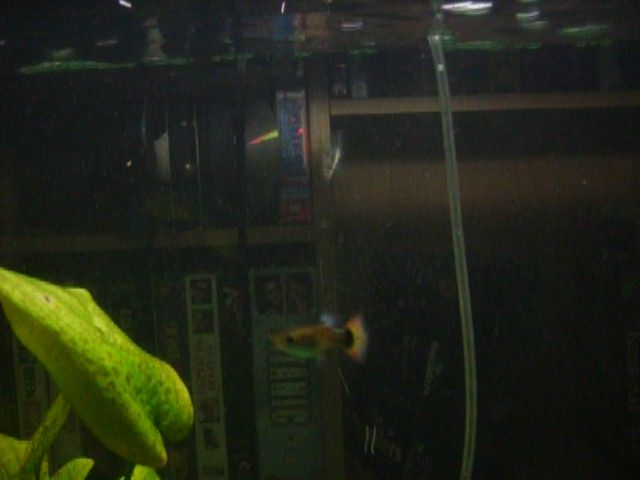 And the video, which I got the photos from, it's impossible to get good shots, I tried for an hour, she didn't like the camera! By the way, in case anyone is wondering, they're all in my planted 55 gallon tank. lol I tried to brighten this video, but I think it may have made it...grainy. =-= But she is seeable. :3
I don't think it's done brightening yet, but should be within half an hour of this posting. The original photo for the vid is done though, that's a nice shot.