Discussion Starter
·
#1
·
Alrighty, just going to dump all the fish that I need to find homes for, right here for your convenience! PM or comment here, first come first serve.
I ship through USPS on Saturdays only with Priority mail. Single fish shipped are $10
First up, Bettas:
Steele going for $2
Rescued VT who is growing back fins wonderfully! He's feisty and full of personality and little quirks! Eating healthily on NLS, will do good in a community settle with other fish who will not nip him. He's been tested with shrimp and showed no interest in them, this is not a guarantee that he will never eat the shrimp but just something I've noted.
When I first got him: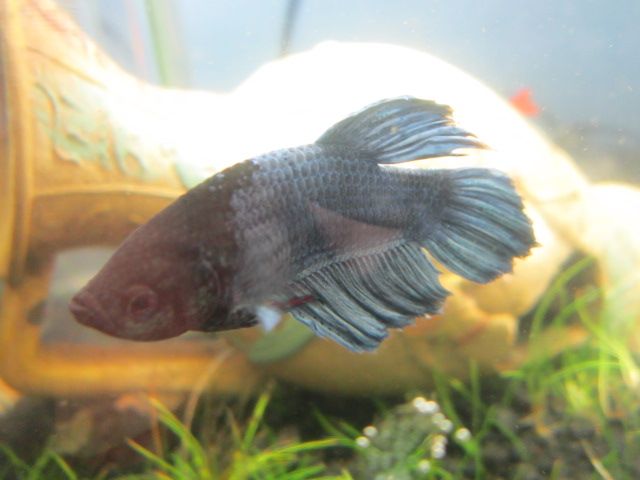 And now two weeks later:
(White spots are bubbles)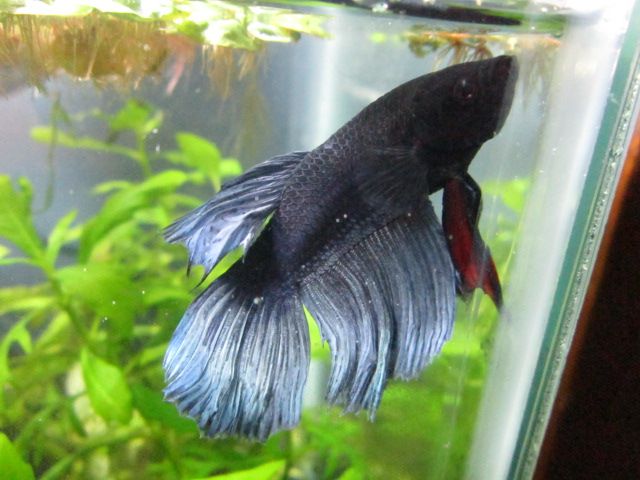 Spoon also going for $2
A very fun loving fish! Has not been tested in the community setting yet. Was very stressed out at first but once he settles in, he settles in for good! I thought he was so spoonheaded when I first got him (sold as a female) but as he colored up he didn't appear so spoonheaded any more, it was just the fact he was pale that made it seem so.
When I first got him: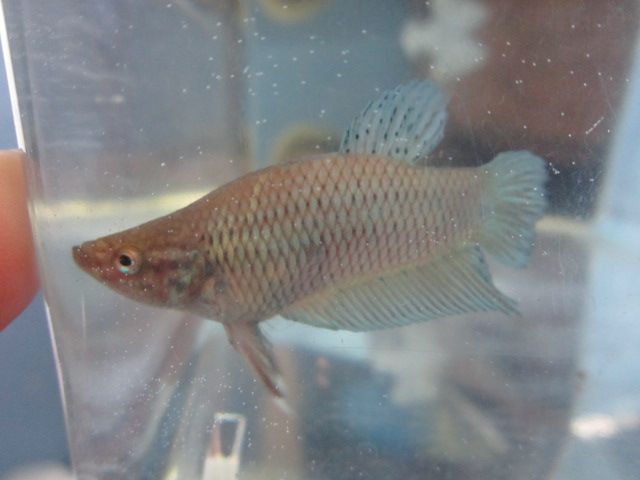 And a few days ago (2 weeks later)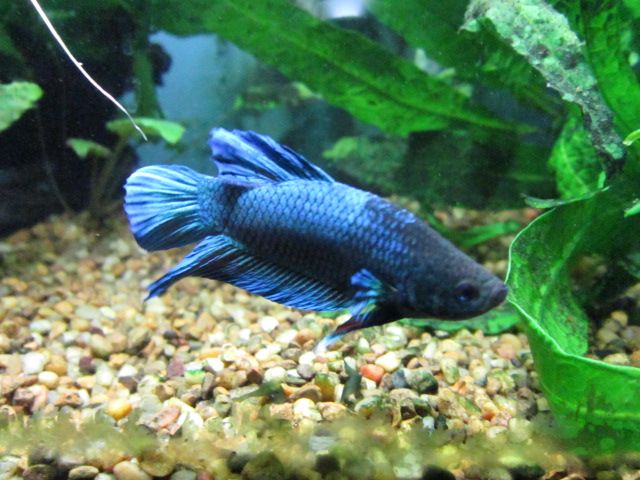 Kit-Kat worth $5
Kit-Kat has a long story, I bought her from PetSmart because she resembled my late baby at the time; Tony who was the VT version of her. Tony had a brother; Steve, they both grew up together and Tony was extremely stunted. Tony ended up dead and Steve became severely depressed (not joking at all here) so I hoped that a fish who looked similar to Tony would help cheer him up and hopefully keep him distracted. Steve died two weeks after Tony did.
Kit-Kat used to love her guppy males, she was very kind to them and never bothered them. Recently she's literally eaten all 14 guppy males that were in her tank with her. I thought most of it was because of a disease they had which could have been the first part of it (it seemed maternal disease because two unrelated of the guppy males were not effected by the "disease") but she literally killed and ate all of them leaving the two that were unrelated. So she is NOT community safe but she's still a very fun loving fish. She's got something up with her gills that I have yet to be able to pin point, if you want her I suggest getting her her own equipment so as not to cross contaminate anything.
She feeds on NLS Betta and Small Fish formula as well as live foods when I've got them and frozen foods. No flake foods for her as she becomes constipated pretty easily. She's a regular bicolor CT girl.
Younger picture of her: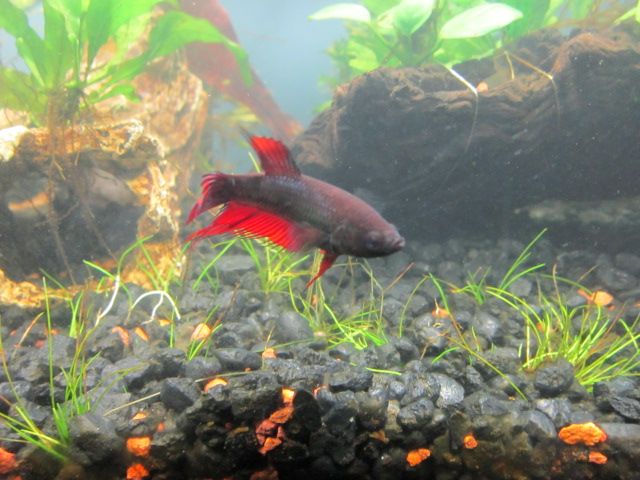 Newer, her fins are very long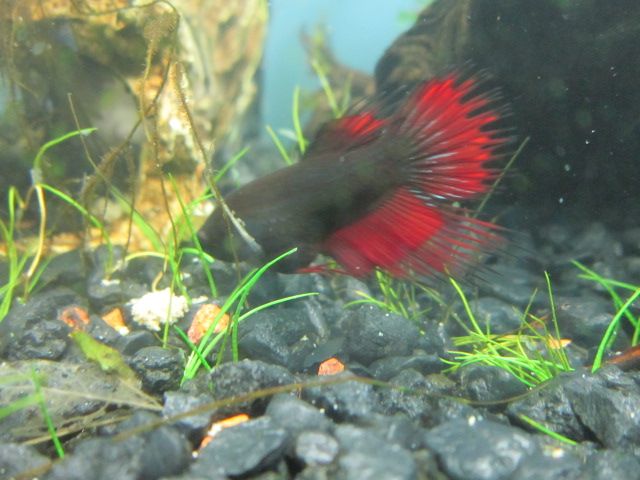 2 Female Cherry Barb $2 each
One female barb is old and blind, the other female helps the blind one get around so I'd like to see these two go together if possible and to a tank with other cherry barbs would be ideal. I'm not too picky where they go though. I can get pictures if you want.
2 Yoyo Loaches $6 each
They don't like my tank too much, the water chemistry isn't suited for them. I originally had them in a different tank but I've moved and so they need a new home, preferably a larger tank with other yoyo's. These guys are just over two inches and still very young. Pictures upon request
I am not responsible for any deaths in transit, failure due to USPS or if they are left outside too long. I can label to HOLD IN OFFICE if you request, heat packs are also available if needed, keep an eye on your weather! I can combine fish if you want more than 2, the shipping price will go up because of the weight of more water/fish in it, keep that in mind please.