Discussion Starter
•
#21
•
The fish are in!!! I caught about 10 mosquitofish from my pond and put them in the tub today! No jumpers thus far and everyone seems to be adjusting well. They even tore apart a fly that landed in the water. And now for the pictures: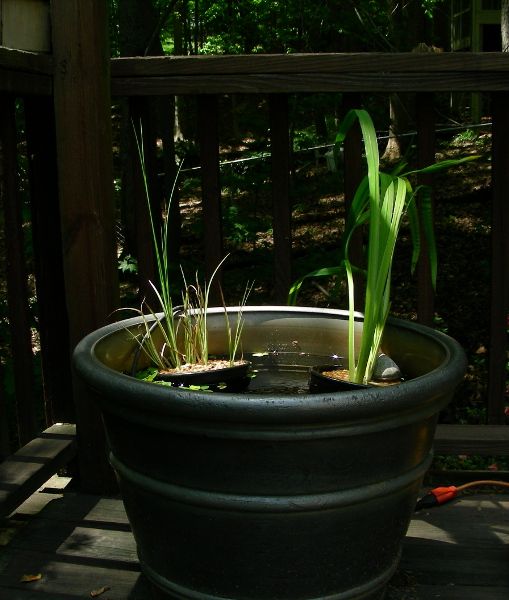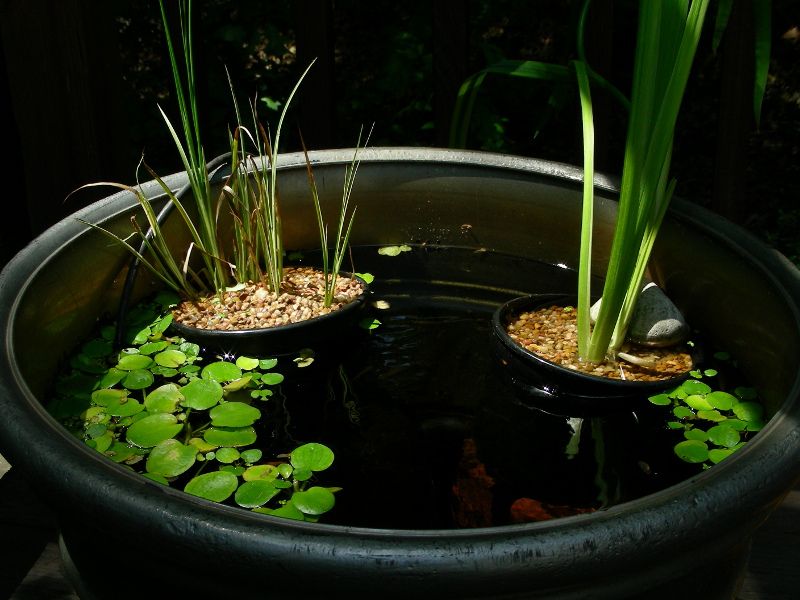 You have no clue how difficult it is to photograph brown fish on a grey background without direct sunlight.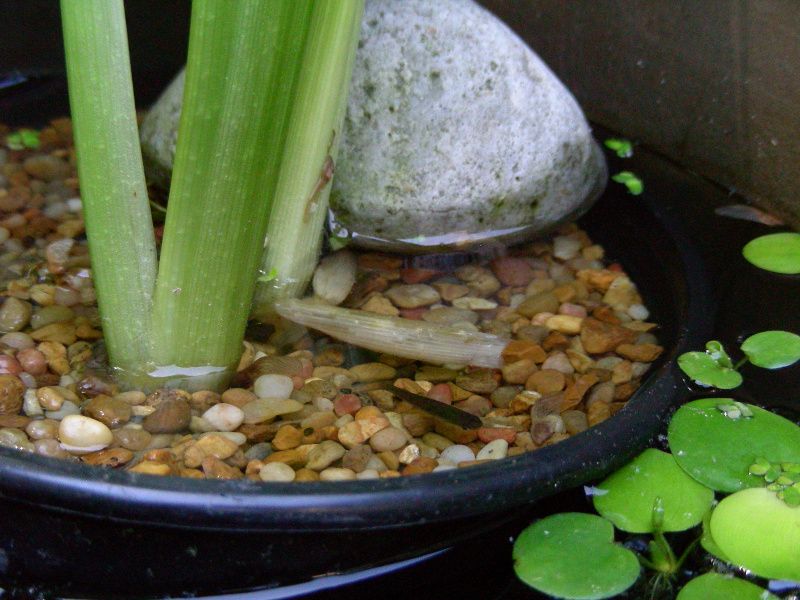 There is just a little bit of water on top of the iris pot, and some of the fish wanted to explore it.