Discussion Starter
•
#1
•
Hi everyone!!
So I figured I would move my journal here since its not just betta fish oriented now.
I have one 40 Breeder set up and my 20 long off to the side.
In the 40 I have currently,
-1 Male German Blue Ram
-2 Female German Blue Rams
-1 African Featherfin Squeaker Catfish
-6 baby Bristlenose plecos
-3 Glowlight Tetras
-2 Guppies
I plan on putting the guppies and the tetras back into the 20 soon. Just want to keep the 40 settled for right now.
The BN Plecos I will be finding homes for once they're old enough to gender pick out.
I plan on only keeping two.
I do want to do some small schools of fish but for now I'm just trying to keep the core fish happy.
I do plan on breeding my pair of GBR's once they are settled in. Koyo is not playing easy with them right now though.
Now its time for pictures!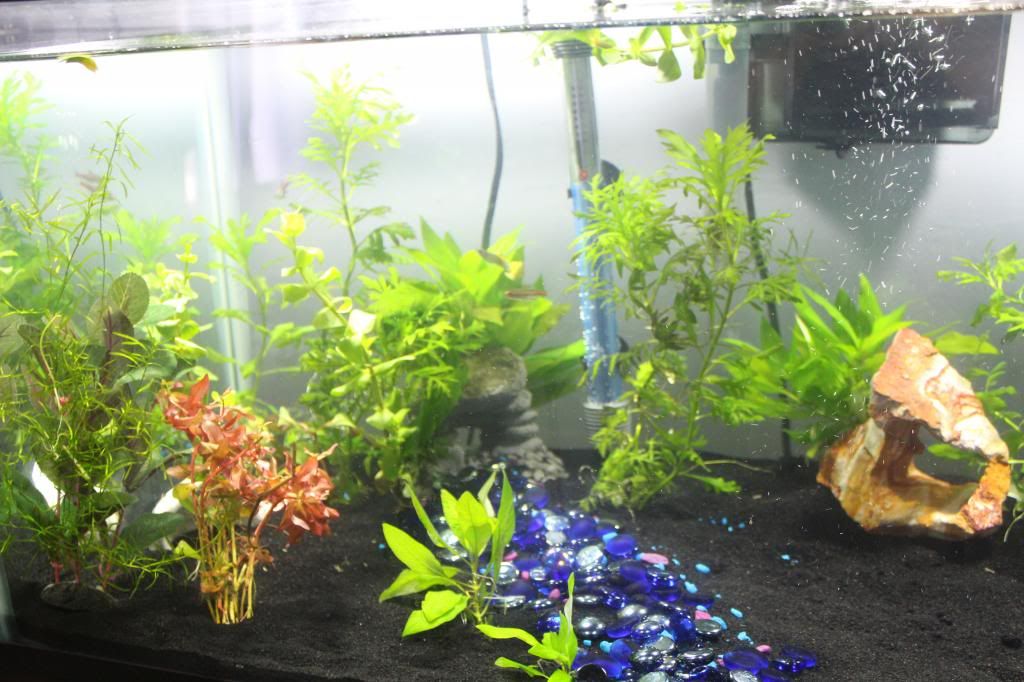 This is for some reason where Squeakz sleeps during the day.... Why? I'm not sure.