Discussion Starter
·
#1
·
So I had a time where a lot of my fish died at once... Not sure what it was :/ but it was over a month ago and my tank looks a kitty tiny bit empty!
20 gallon
1 rasbora (like 5 years old, not planning to school him)
5 Cory catfish (1 albino) got two of them today
1 lyretail guppy
1 dalmation Molly
2 African dwarf frogs
1 Otto
1 mystery snail
1 platty
(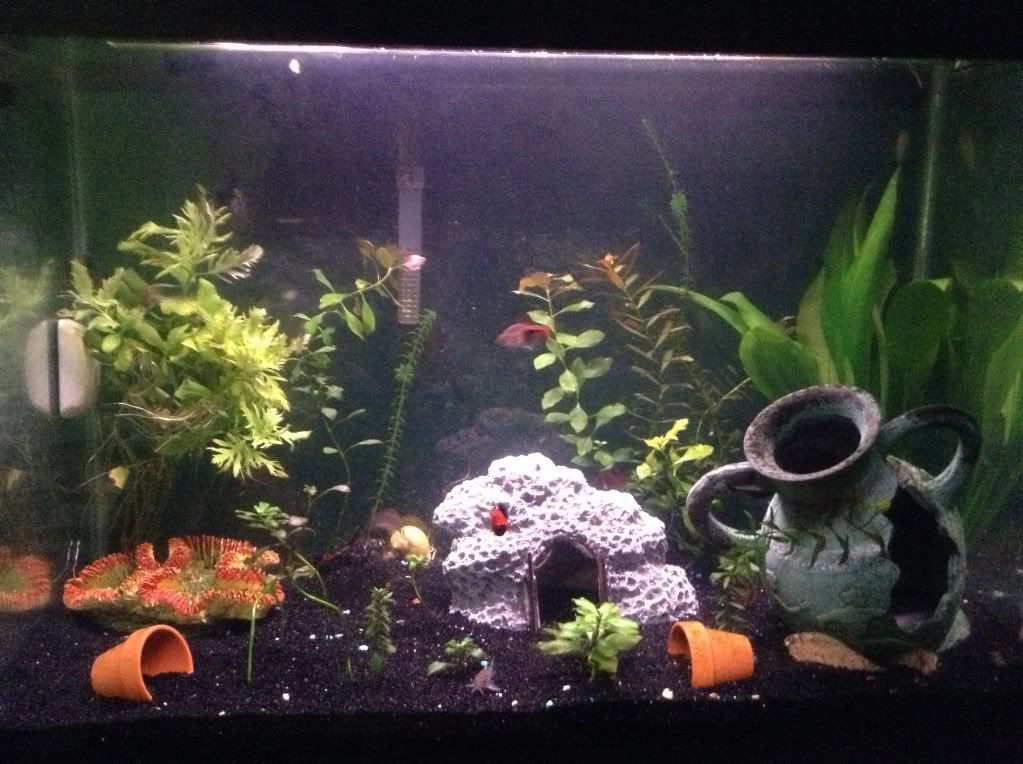 So I have a ton of bottom feeders/dwellers. The swimming space is missing a few! I have quite a few plants. 2 little pots for my frogs. A big vase decoration, little coral decor, and I just got a cavish thing. I have a HOB filter (I don't use Corbin though, for the plants.) I do weekly water changes of 15-25% and I have sand substrate.
I'd like a fish I don't already have, and I've had a lot of guppies before, so none of those! =) something bigger maybe. Like the Molly's size? Long fins are cool too. Any ideas? I'd love an angelfish... But I think my tank is too small ;