Discussion Starter
·
#1
·
So it about time i started a biotope, but was stuck between what type,so ive opted for south east asian/mexician cenote biotope, bit misssh mashh.
Tank size
36x12x16
110ltr/39g
Fluval u2 internal filter
Blackout back/sides
Ive went for the cheaper and recomended method of scavaging for this tank, the retailers price for branches and root systems are so expencive. So i went for a walk in the woods and found some impressive root systems, will be returning for them for my 140g discus set up. But for now back to my biotope, i found a big dead oak try so collected aload of branches, a bag of oak leaves. Now ive read that a simple wash is good enought but i decided to wet scape the bark of leven a nice look about it. The leaf liter was soaked in plain water for 2day by then the leaf had sunk, a quick rinse and thats them done and ready to use.
The sand substrate is a mix of used silca and river sand again free of charge.
I dont think am going to put any plants in this tank as green would look odd in this autum/fall biotope.
Ive added a slate corner with options of slate caves with sand or slopeing slate to spawn on.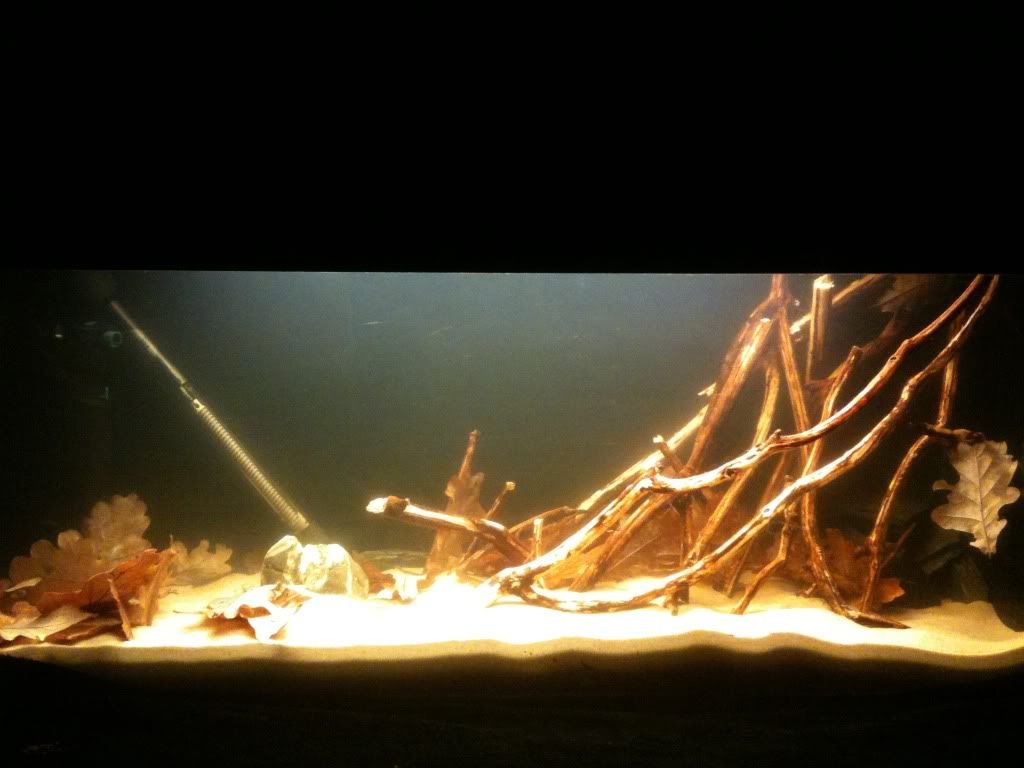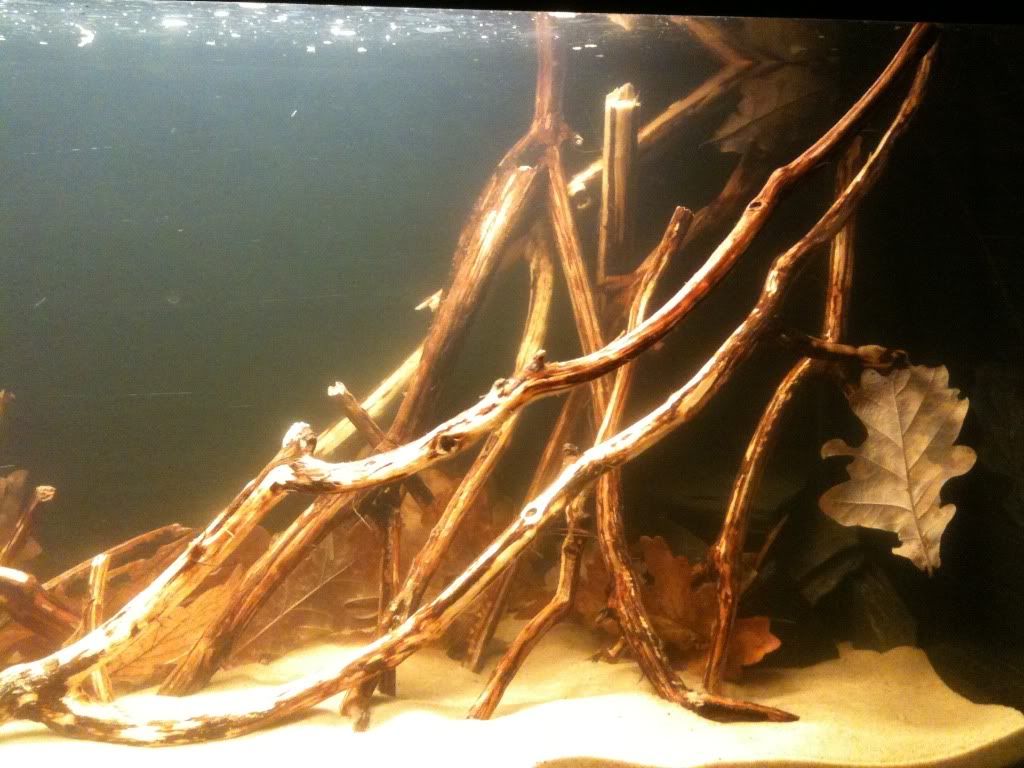 Now for fish choice, now i wont to get this mexicain cenote right here so dont worry about fish size as they will be getting replaced will apistos once they get to 4" and moved to the big tank. My choice is
2xfire mouth cichlids there 2 i picked out from a small group in a large tank, they were cuddled up in a corner so hopeing these to are a pair
They have settled on the slate area under the branches.
My south east asian fish are
9x green tiger barb 6x tiger barb. geting the tigers barbs on saturday, however my 9 strong team of green tigers are doing great, shoaling up great now the pecking orders sorted. Will sex them once my females plump up more. There getting on well with my fire mouths as there swimming around with them in there group.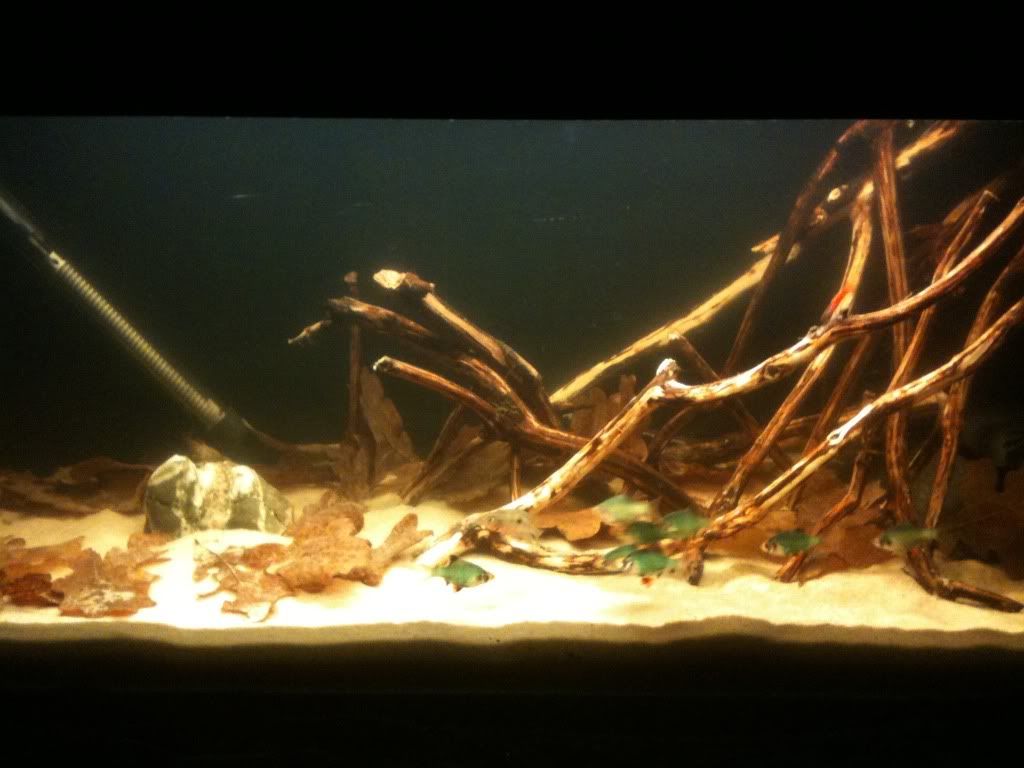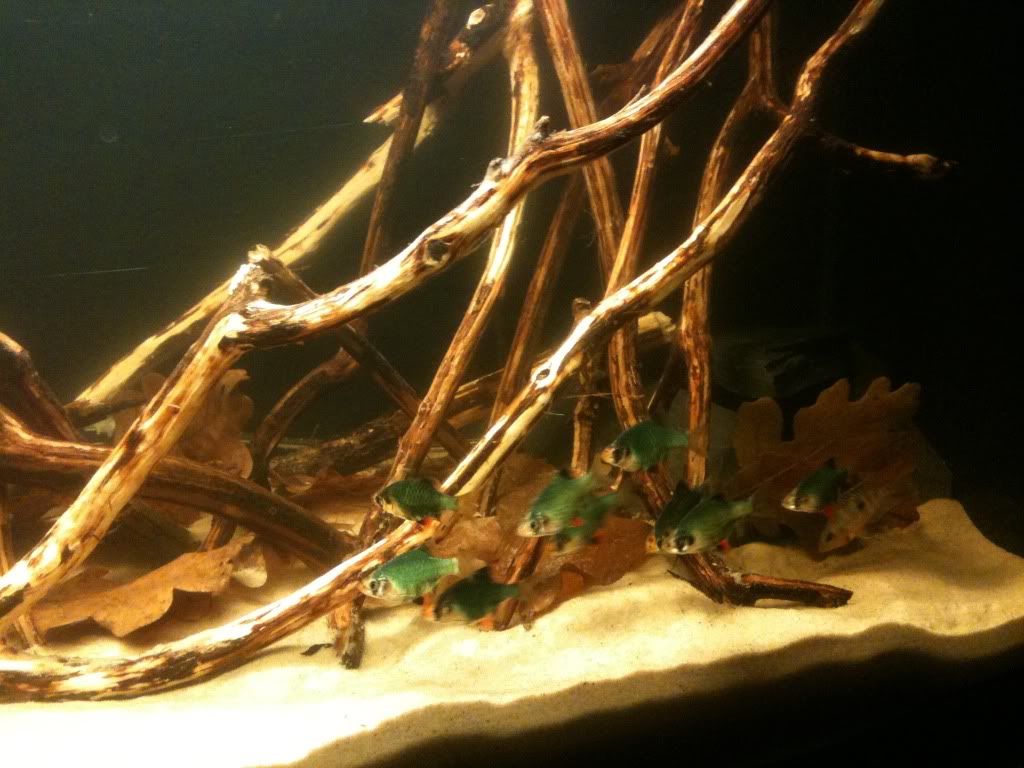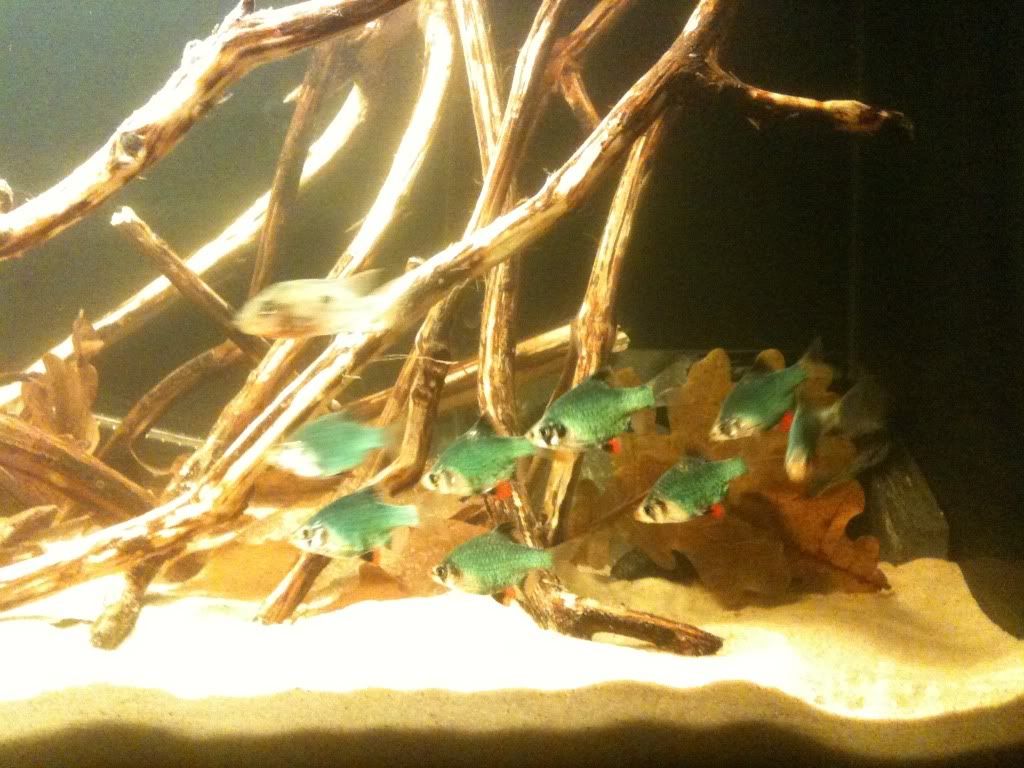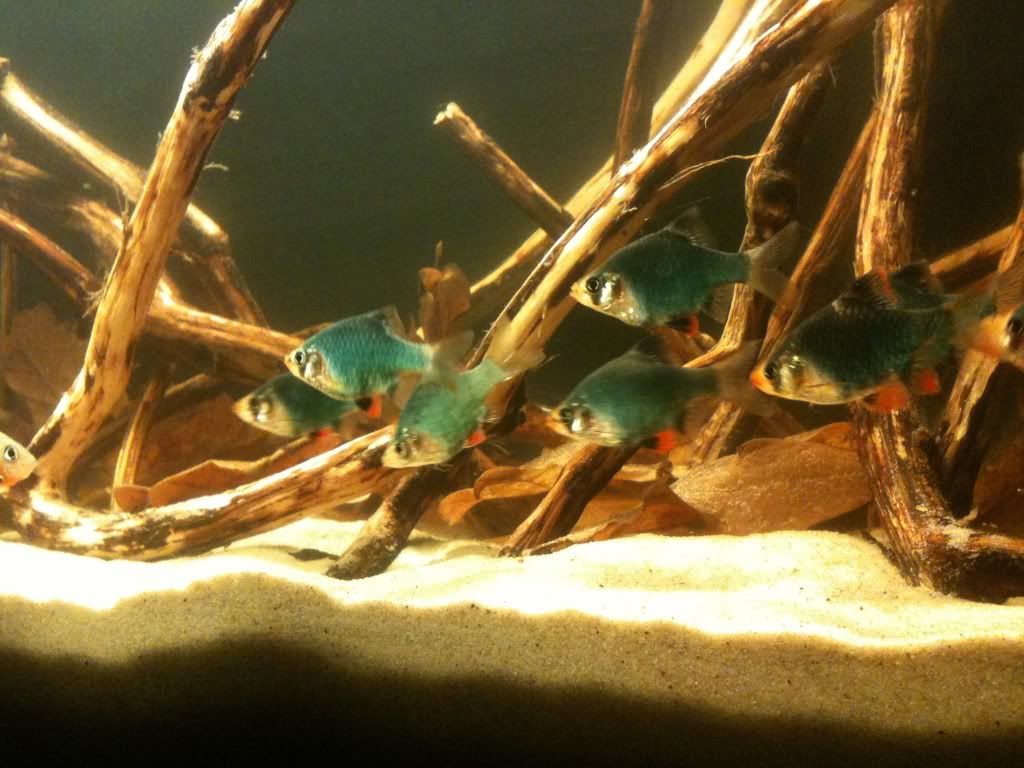 So as it stand i am happy with the set up, maybe tweeks needed along the way but for now, hope yous enjoy this develope