Discussion Starter
·
#1
·
Ok so this is exactly what it sounds like. I thought maybe this was diatoms but when I went back over to the tank it's much redder than I thought. this is only on the sand, which is pool filter sand. I used the same sand in my 20 and 5 gallon tanks out of the same bag and no red spots have occured. The only thing I put in there were root tabs. I'm sure the brand was API because I bought them at petco. I've used them in my 29 but that has black sand so I've never noticed this before. Maybe it's the iron in the tabs? Some of the spots aren't where I put the tabs though. There's no metal decorations in the tank at all. I notice here and there 1 red speck of sand about every inch covering the tank.
Here are some pictures. Sorry they're cell phone pictures.
I know I put a root tab beside this plant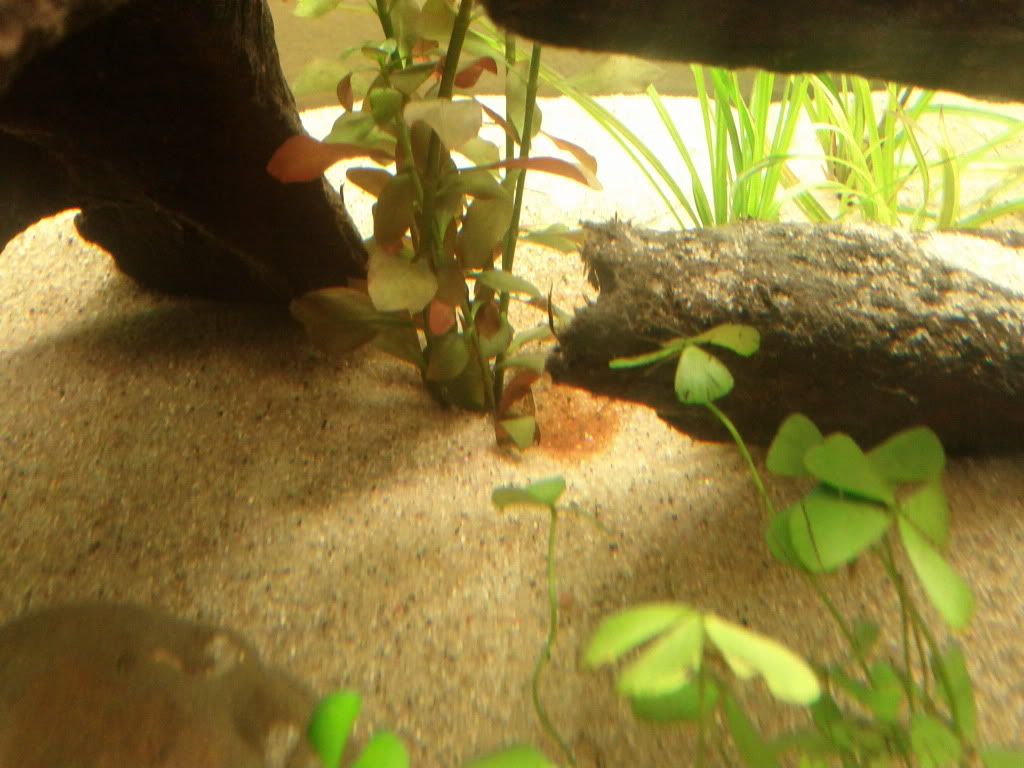 On right side of tank wall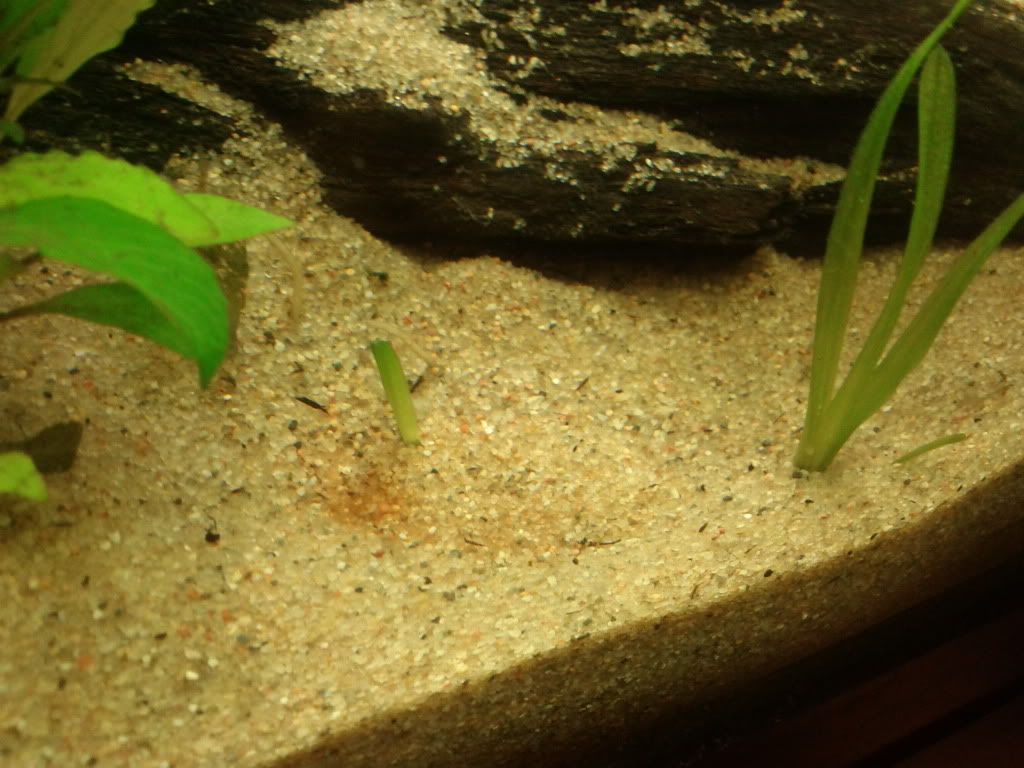 If one of my rocks is to blame, here's a picture of them. The first is a fossil. Not sure the rock type.
This one I've seen online as "Texas Holey Rock" .. Both of these purchased on the same day at the same store. The holey rock has a shell hiding down in one of the holes. Not sure if this is a marine rock
Maybe this will clear up on it's own? I have 11 rasboras in the tank at the moment and it's 90% complete on it's cycle. It's seeded with an established Eheim 2215 filter.