Okay, a while back I wanted to start a planted tank. I turned my 3 gallon LED tank into a planted tank first to see how it would work out. Then I tried my 5.5 but the colourmax bulb petsmart told me was okay for plants wasnt. So I went to my local fish store and they told me to buy an LED set or a new tank set up with LED's. I just spent the $60 on the tank with build in LEDS and blue lights. Its a 4 gallon and I wanted to downsize a bit anyway. So...heres the pics
4 gallon
I notice theres some algae build up on the sides of the tank right under where each LED light thingy sits under the lid...whats causing this? Is it good/bad and what can I do? Cant really see the algae build up in this pic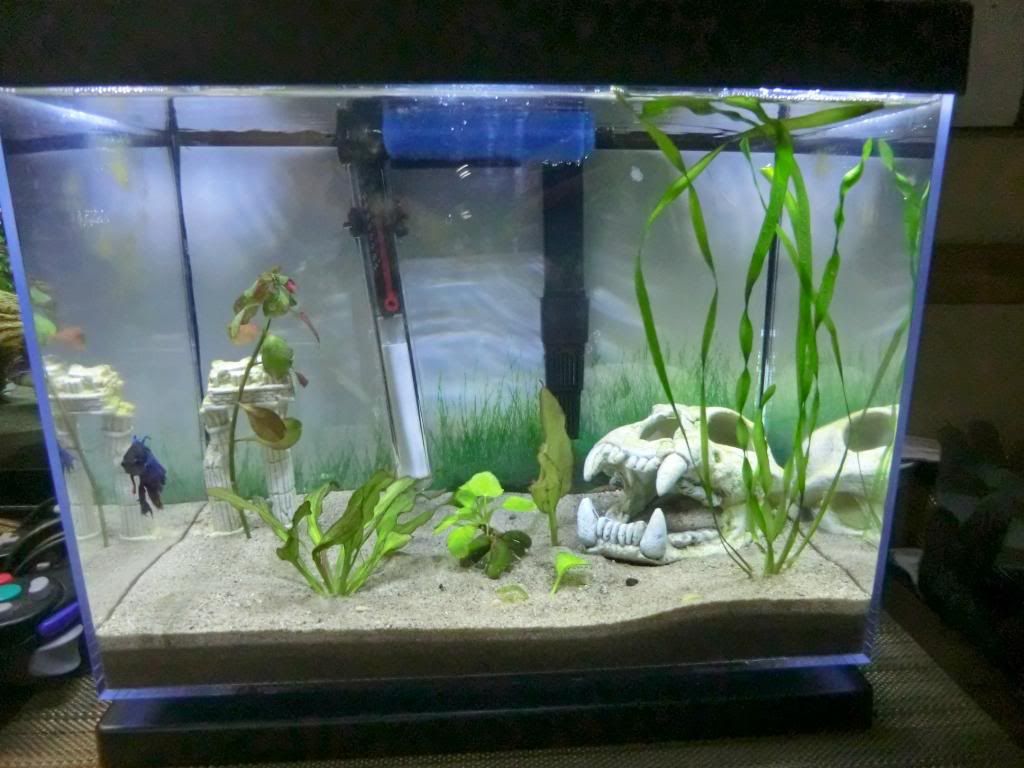 I put this single plant in and now it looks like it spread a bit and is making new plants? Its a Corkscrew Vallisneria plant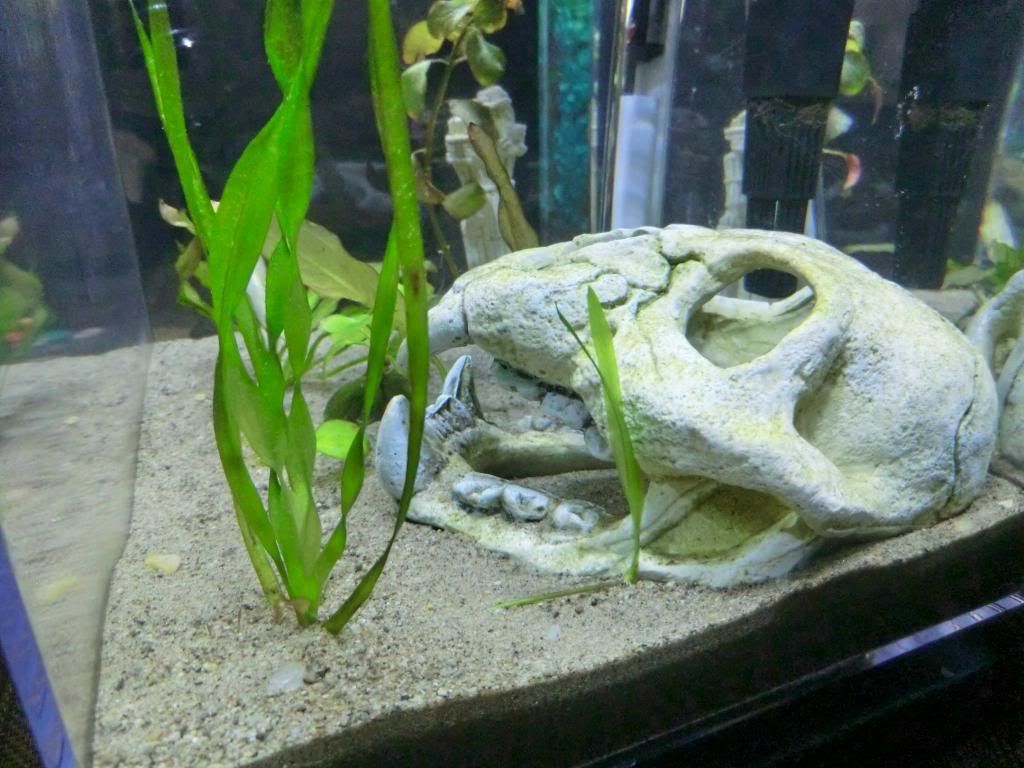 I have a Red Ludwigia plant and a Banana plant as well as a Scarlet Temple maybe? I cannot remember the name of that one. The banana plant broke a piece off so I just stuck the leave into the sand a bit and now its growing thick white roots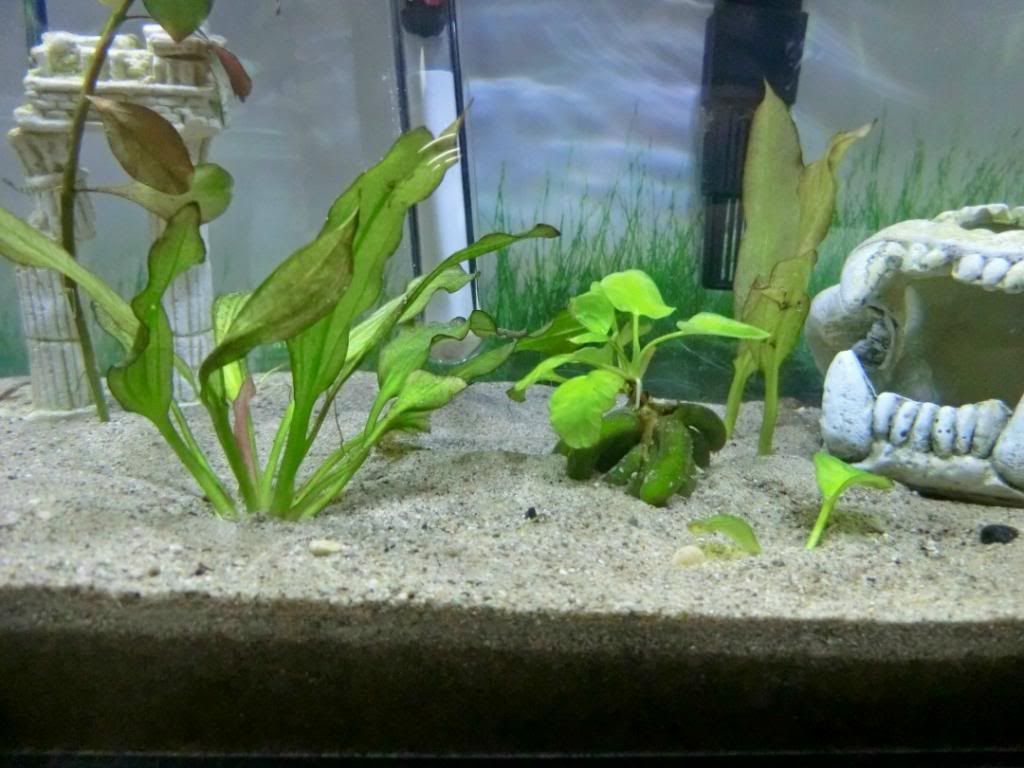 3 Gallon
Same Algae problem on the tank sides and also on the terra cotta hut in the back.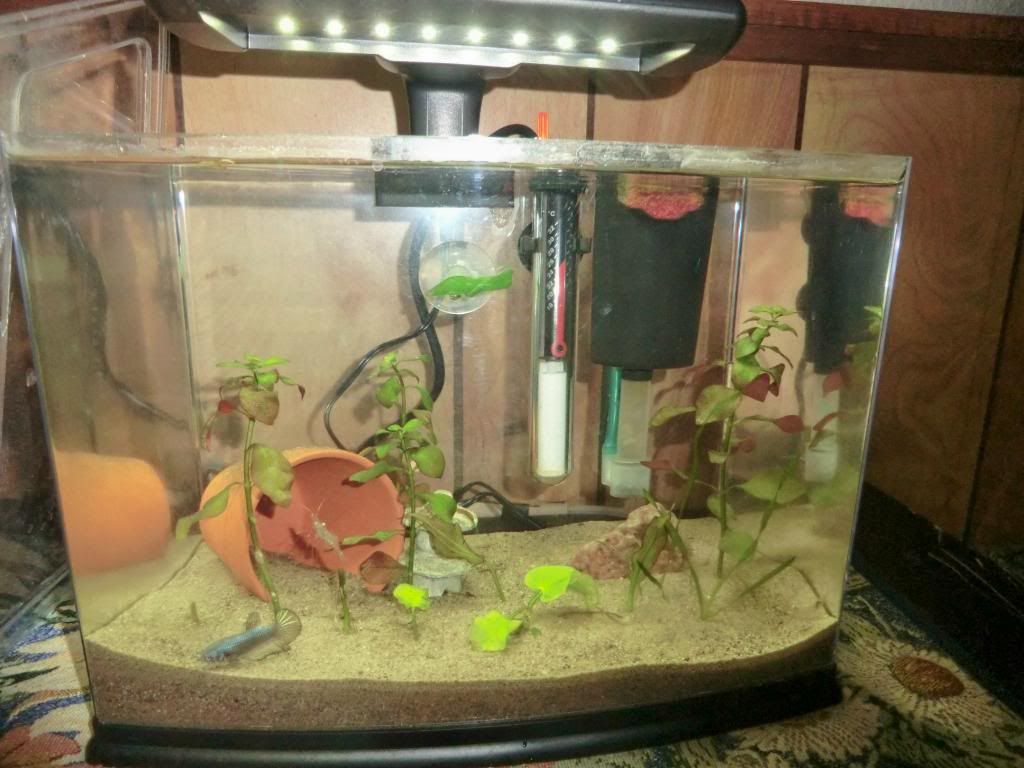 Theres a tiny Corkscrew Vallisneria plant in there I took from the bunch when I bought it, this one to has thick roots moving away from the plant but no new plants yet. The Red Ludwigia on the right grew so fast its been trimmed twice already....It reaches the top in a matter of 1-2 weeks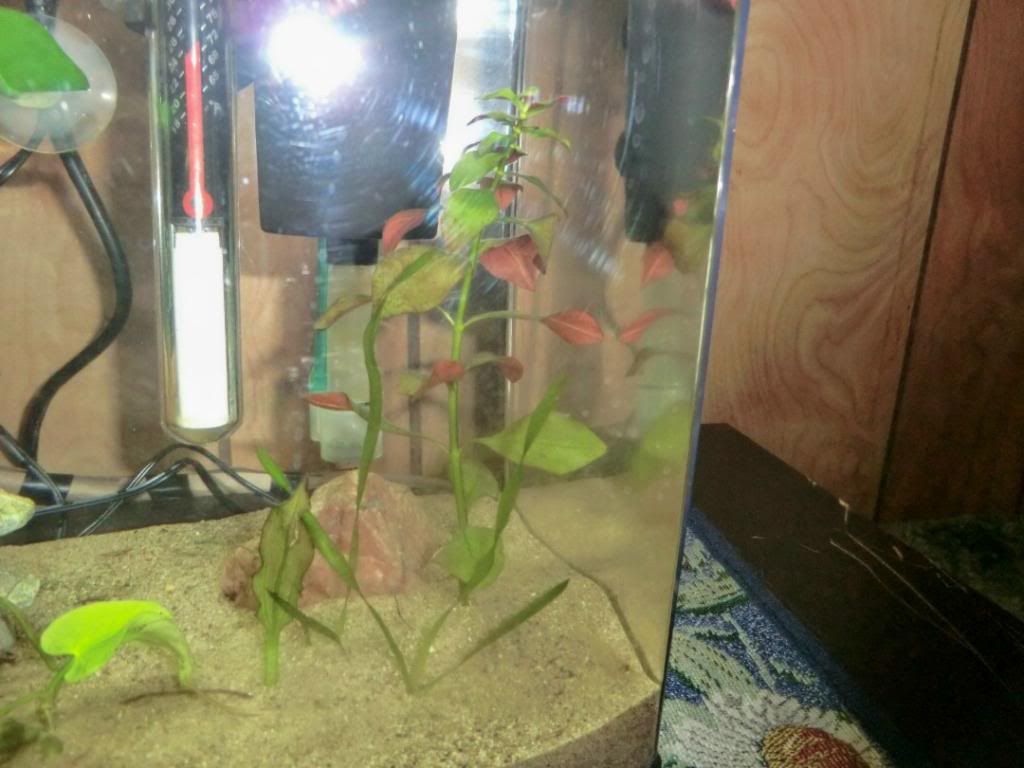 Then theres also a few Red Ludwigia and a couple Scarlet Temple (think its that) leaves that broke off from the plant I bought and I just stuck them into the sand it hasnt died yet its been a month but hasnt made roots. A banana plant in this one to
I am likely doing a few things wrong but im learning. What can I do to improve my tanks? I run the LED's for 10-12 hours a day, I dont over feed in fact the 4 gallon has a male Betta and 2 Ghost shrimp and the 3 gallon has a female Betta and 2 Ghost shrimp and I feed the bettas by the pellet. Heater is at 72-75 degrees and I run a filter in both. I change the water 3 times a week 50% in both. With plants can I get away with changing less?
Any advice is welcome, I want to buy more plants but not sure what else to add. I did have hornwort in there but it wasnt doing well and shedding stupid needles every where so I put them in the 38 gallon until my friend can come pick them up wednesday....every thing else seems to be thriving...