Discussion Starter
·
#1
·
Any idea what this plant might be? I have searched and am stumped.
It started out as a single stem (planted behind a piece of driftwood) and in five months it has grown to the surface and produced 7 or 8 additional stems. The second picture is a new stem that came creeping out from under the driftwood and is now growing in front.
It grows fast and I don't know if you can tell by the pictures taken on my cell phone, but there are roots coming from the longer stems where the leaves are at.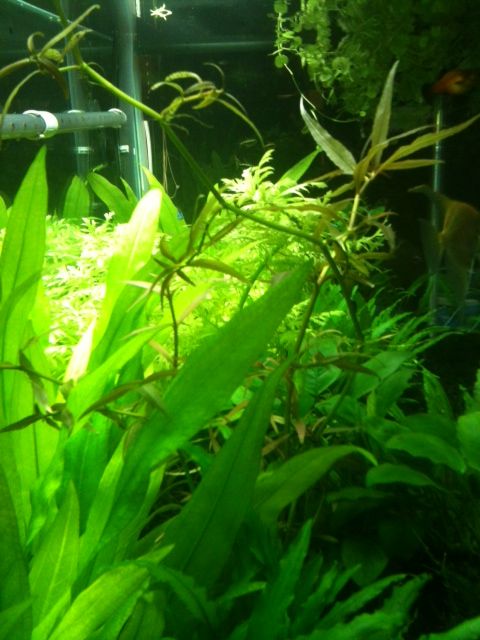 Any and all info is appreciated.