Hey - it me... again!
Some of "yous" may know that i want to give my corner pentagon a face lift and parents are allowing it if I pay for - most - of it! So I thought i go with a cheapish set up - well, compared to the high tech and all of that stuff!
The tank (I used paint, so it not to scale, however, the measurements are):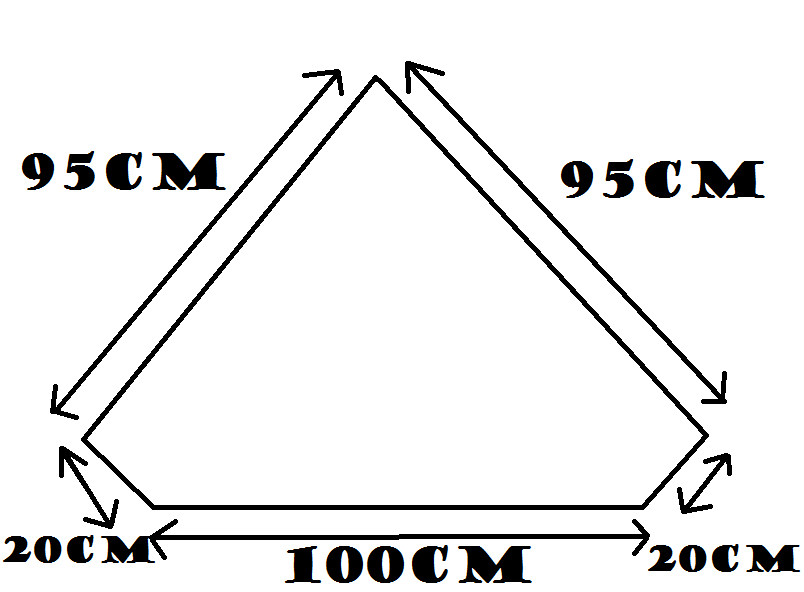 And hoping to transform it into something like this - but with a few plants:
(
Here the forum
)
Tank volume:
246 liters/65 gallons
Lighting:
60cm Heto Reflector with light as it is a Blackwater, i really don't have to invest a lot for lighting!
Substrate:
A mix of playsand and 3-5mm gravel - 1:1 or 2:1 respectively
Filter:
Fluval 303 - love my stone-aged filter!
Fauna:
- 4 Juvenile Angels (if 2 pair, i give to other 2 back to the LFS)
- Bristlenose pair
- 8 - 12 Columbian Tetras
- A Clown Loach (I prefer not to get more as this will be my last clown - sucked into the gimmick of snail control.. grr, sometimes hate LFS! :evil
- 4 kuhli loaches
- 6 - 10 hatchletfish
- 6 cories
- A good colony of cherries
Flora:
(What I hope to grow/add)
- Anubias plant
- Java moss
- Java fern
- amazon swords
- floaters (duckweed/salvina/amazon frogbit/water lettuce)
- Val
(- does dead ock leaves count?)
Hardscape:
- Wood (so far, got a large "tree trunk" and a smaller "tree root" bogwood)
- Stones (Got quite a few, I look into getting rid of some)
Questions:
1. Stocking list - is it too full? Could i add some more kuhli loaches???
2. I want to add some more wood pieces, and I don't want to pay a fortune - I'm an "unemployed" teen. Could i use tree branches to achieve the look I'm after? If so, what types?
edit:
oh, and do i just clean them like bogwood???
3. Got any interesting low-light plant species i could (try) to add??
Thanks guys