An owl came to visit me just a couple minutes ago. Unfortunately it's not Gary the Owl, and it did not let me get close, which is good...but bad for a photo. Though I would not have gotten closer than fifteen feet or so, he barely let me get twenty. xD Just two or three more steps and I woulda gotten a better shot!
This one was sitting odd. I was sitting out there and heard something running REALLY fast through the rocks and then through our garden, and then claws on wood. Was an owl chasing a rabbit, he gave up and landed. I was so HAPPY he was still there when I got back with my camera, had to go up and get it. I thought, I'll try a shot from here so I wont pester it...but it came out with only an eye visible. I did what I could to brighten it up, but it was pretty fail. lol Still, awesome thing to happen. These guys are huge, adn this one looks odd, I think it was hunching, I thought "Is that a gremlin?!" xD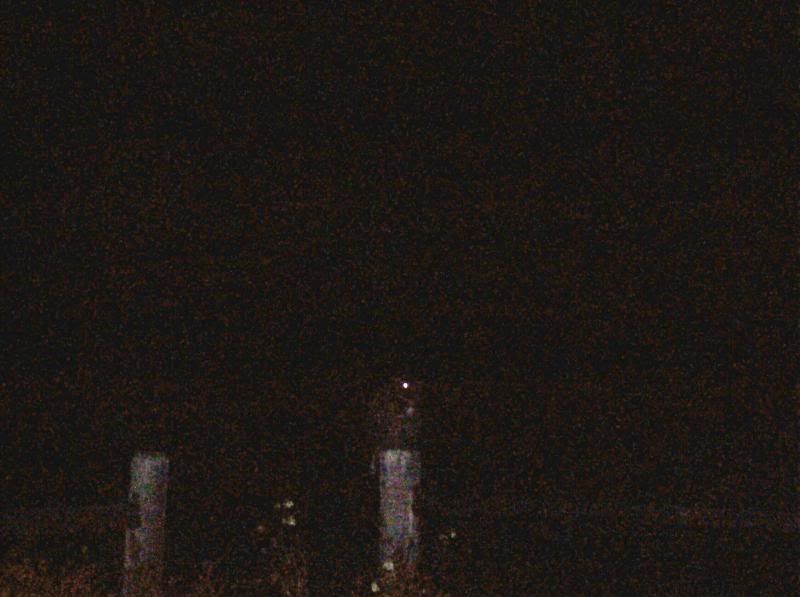 Here's Gary. He doesn't mind me getting close, though I did not MEAN to, the fence was so high I couldn't see over it to find out what it was that was up there. Surprise of a life-time, and he's gorgeous. Just a shot of him, that I've put up before, I think twice...to show I can take good photos at night SOMETIMES and that he is pretty, but that other one...perhaps a youngster? I don't know. Wasn't my Gary. In fact, it was kinda a creepy owl. o-o Wasn't as big either, but was no smallfry.