Discussion Starter
•
#1
•
Its been a long time since I've shared anything here. Figured I'd share way too many photos on what all has run through my tanks in over the last year plus some other things.
I spawned a LOT of GBR last summer and also tried to raise a lot of them. I was poorly successful and still suck with any fry that are more then slightly touchy. Anyway I had 3 pairs in a 40 breeder for a long time and they were very pretty fish. I bought them as young unsexable juvies and for a long time they were spawning weekly. Here's a video
https://www.youtube.com/watch?v=LpeqMYMRSC8
goes best with coldplays - fix you cuz I like it
.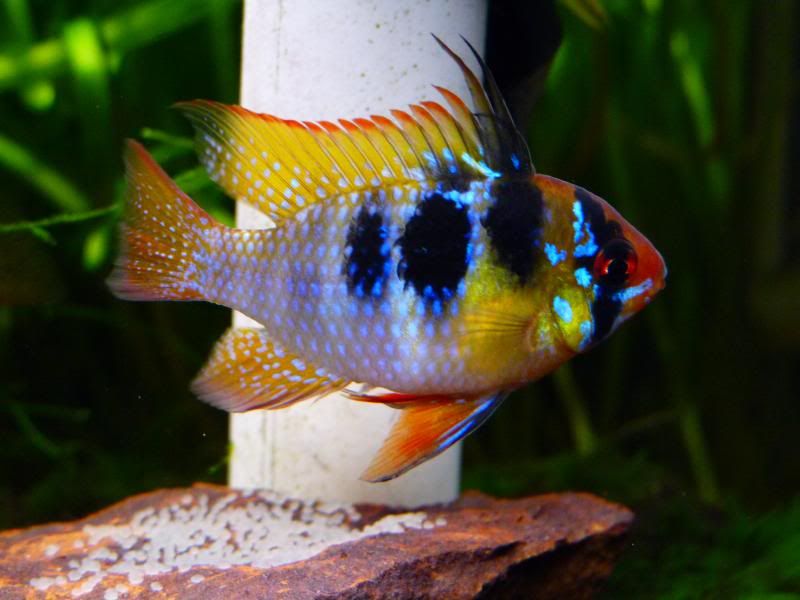 After roughly 2 years of looking, and with thanks to Tolak for sending a classified ad my way! I finally have 3 additional young caecilians that I received in May. There are 2 females and a male and I still have my 7 year old adult male. The young ones are all sharing a 10g and are starting to get to a decent size around 10" at the biggest currently. One was very small and young when it arrived and overall still too small to trust them in a tank as deep as a 55g.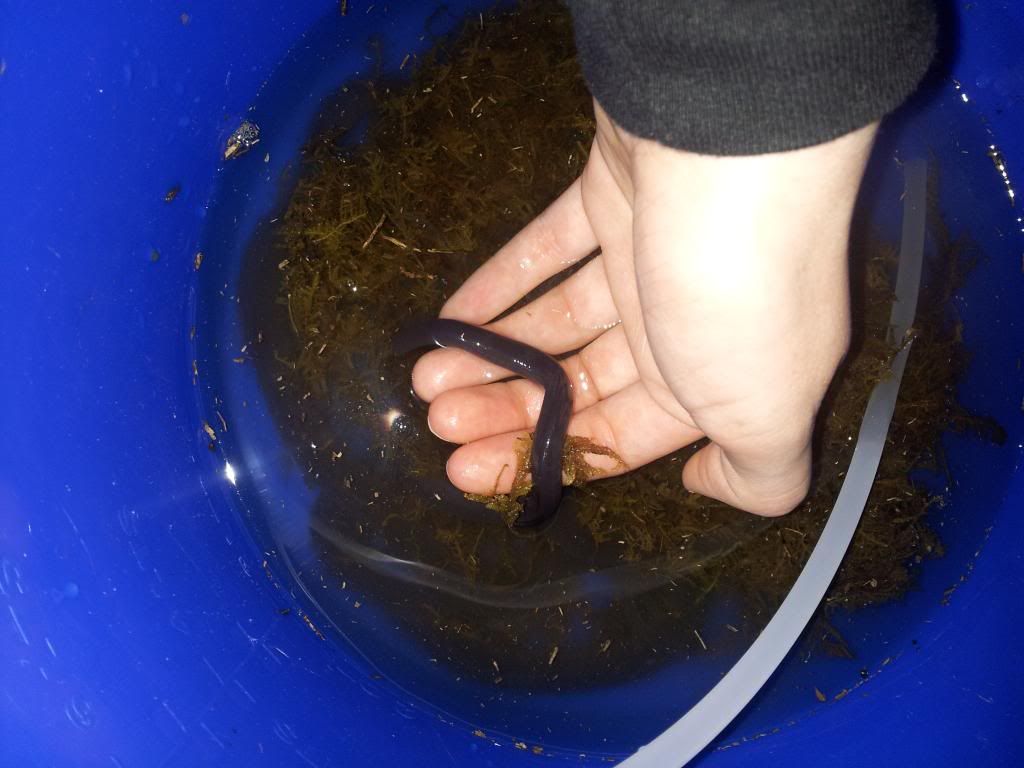 Current young male in 10g on end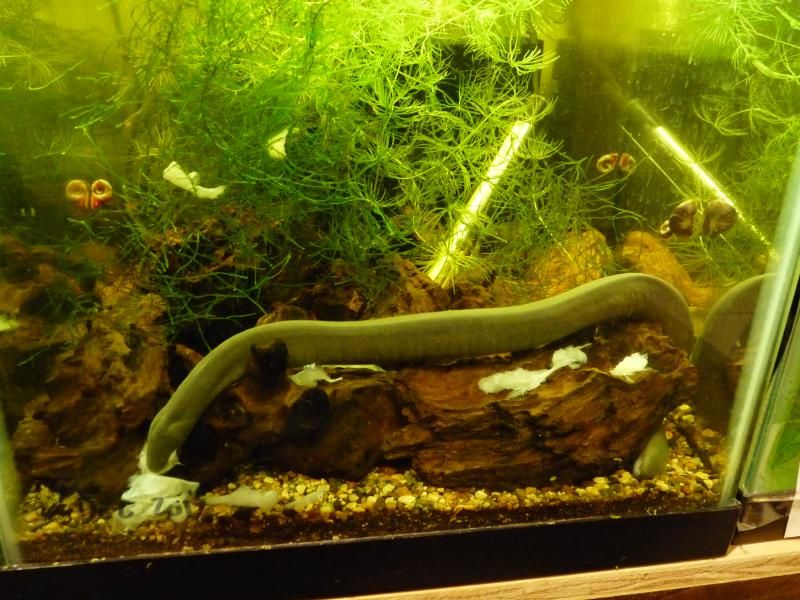 big boy out and about
I BOUGHT GUPPIES! D: The plague of the fish world. According to the sticker on the bag/tank they are red russian lace guppies and have show lineage meaning I spent to much on them. They got a crappy 10g tank to over populate. I made the mistake once of letting endlers loose in a densely planted tank. I was stuck with endlers for 5 years. Barebottom this time.
These are creek loaches (schistura beavani), I found them at a local shop under a random useless common name. They were in a gravel tank and just the shape of their body and their eyes kinda caught me as odd. So I impulse bought a bunch. Well long story short of where my loaches kept disappearing to these are burrowing loaches. They can and do completely bury themselves a good 1/4" or more down sometimes. Othertimes they sit with their eyes poking up from the sand. They are one of those fish that are utterly boring in looks but great in character. Here is a video
https://www.youtube.com/watch?v=6XZ57A5UxTc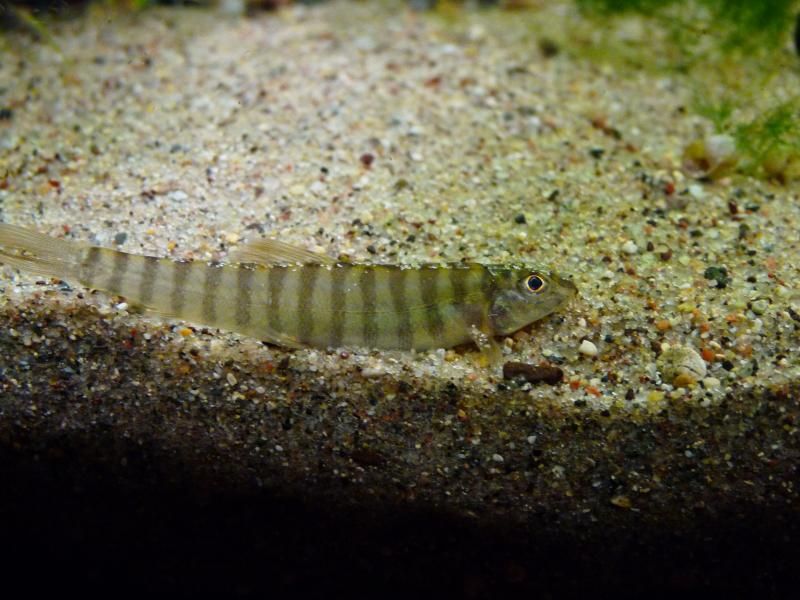 two of them here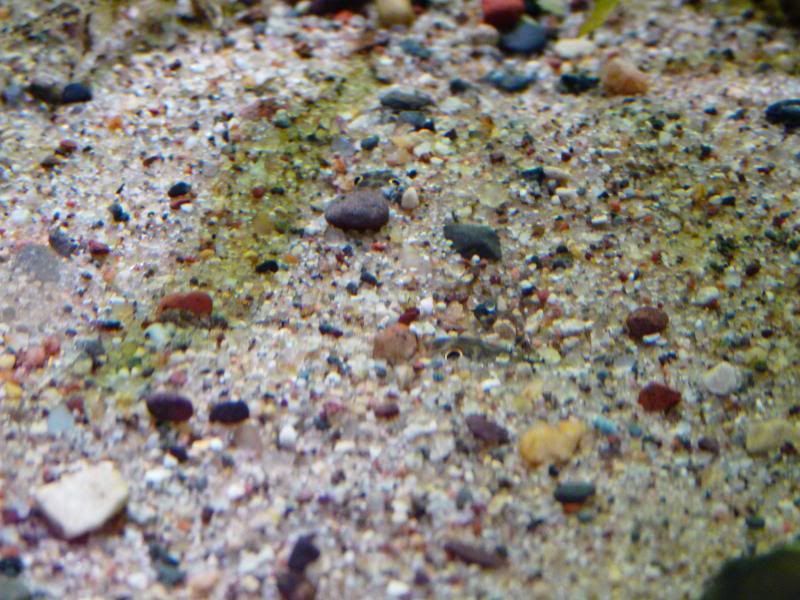 My lotus lily flowered a few months ago for the first time ever.
Other randoms are I finally got a Black milksnake I named Zar a few months ago. Here he is at 12 days old.
Bought a car that never has enough traction and haven't gotten pulled over yet.:twisted: