Discussion Starter
·
#1
·
I have been keeping fish since October of 2011 when I impulse purchased a Betta and a 2.5 Gallon tank from a display at Petcomart :roll:
Through research and forums like this one I determined that while I had improved my Betta's life considerably with even this tiny, yet heated and filtered tank, I could do considerably more for both of us.
So in December of 2012 I upgraded to a 29 Gallon setup with live plants, I made it the best tank I could.
Here is the current state of my 29 Gallon: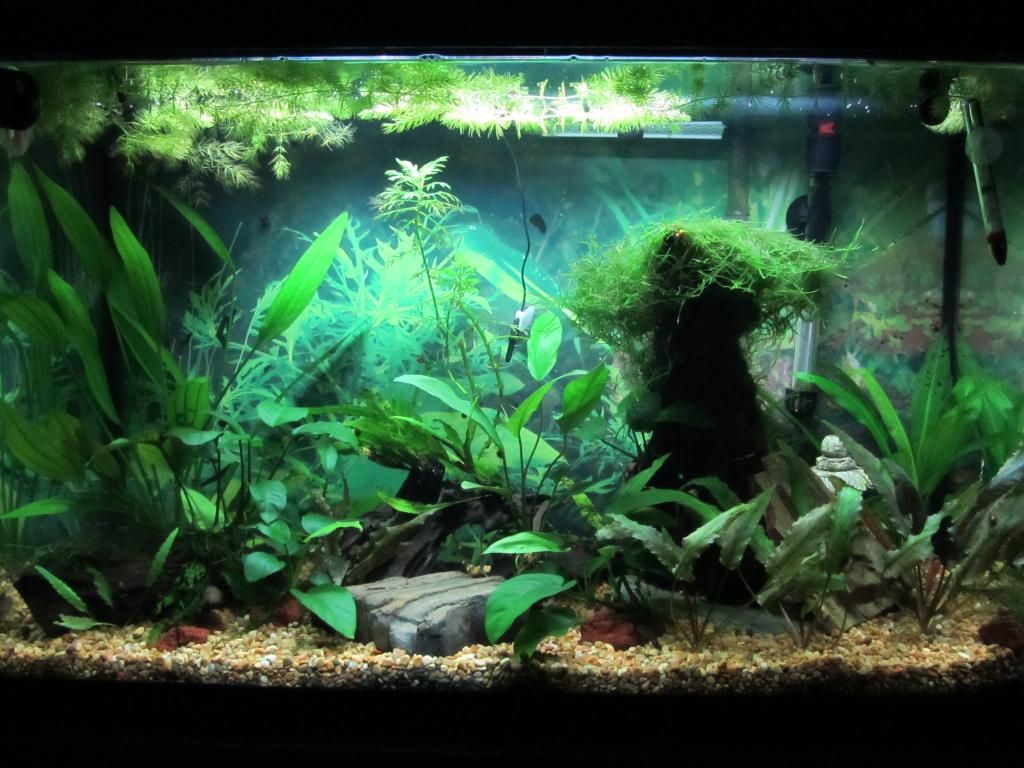 It currently houses 4 Panda Corys and 8 Bronze Corys as unfortunately my Betta passed away 2 weeks ago, best consensus seems to be chronic kidney failure brought about by the case of Nitrite poisoning I gave him while I was still learning how to properly care for fish.
Which brings me to my next tank, a 10 Gallon QT tank and it's current inhabitant a Dwarf Gourami slated to fill the niche of King of the 29 Gallon in 2 weeks.
I am attempting to get him a girlfriend, but none of my LFS's carry female DGs. One seemed hopeful about ordering one so we'll see.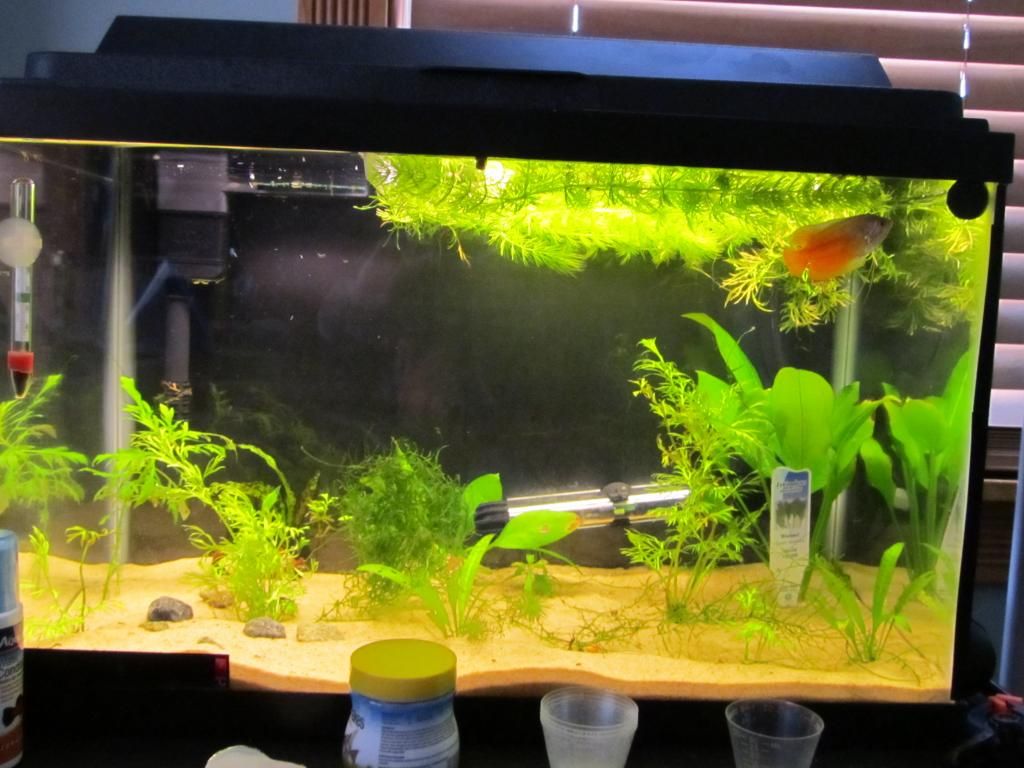 The QT tank was originally acquired in preparation for the 65 Gallon I ordered after Christmas, which has finally arrived and been set up.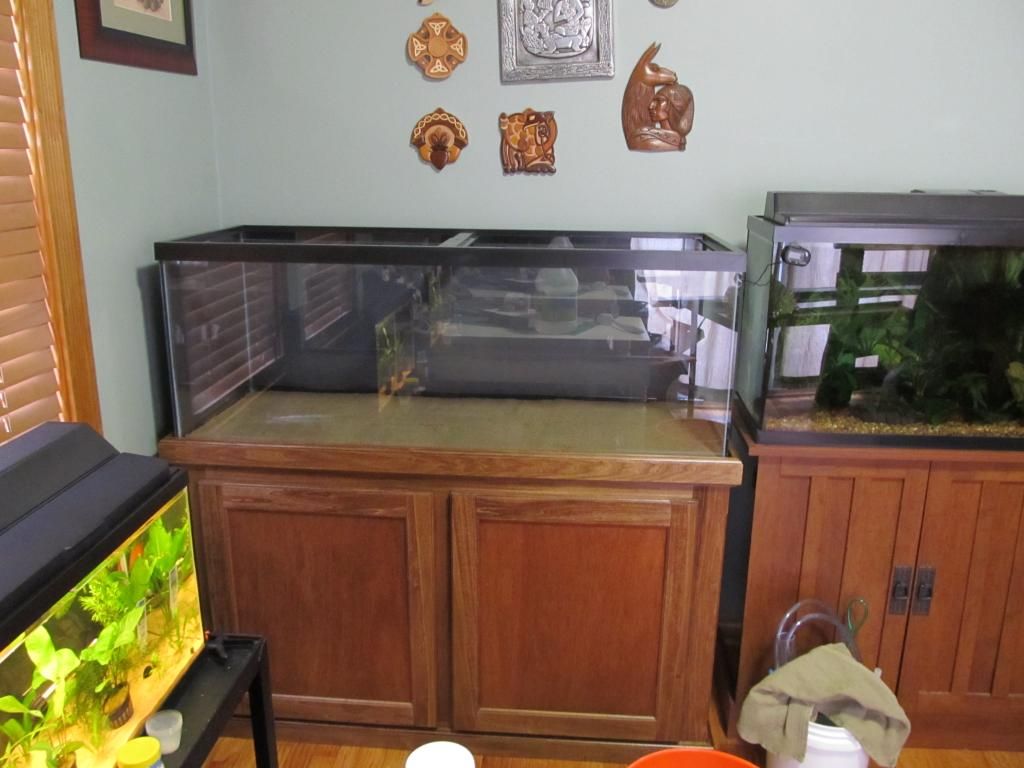 With Hardscape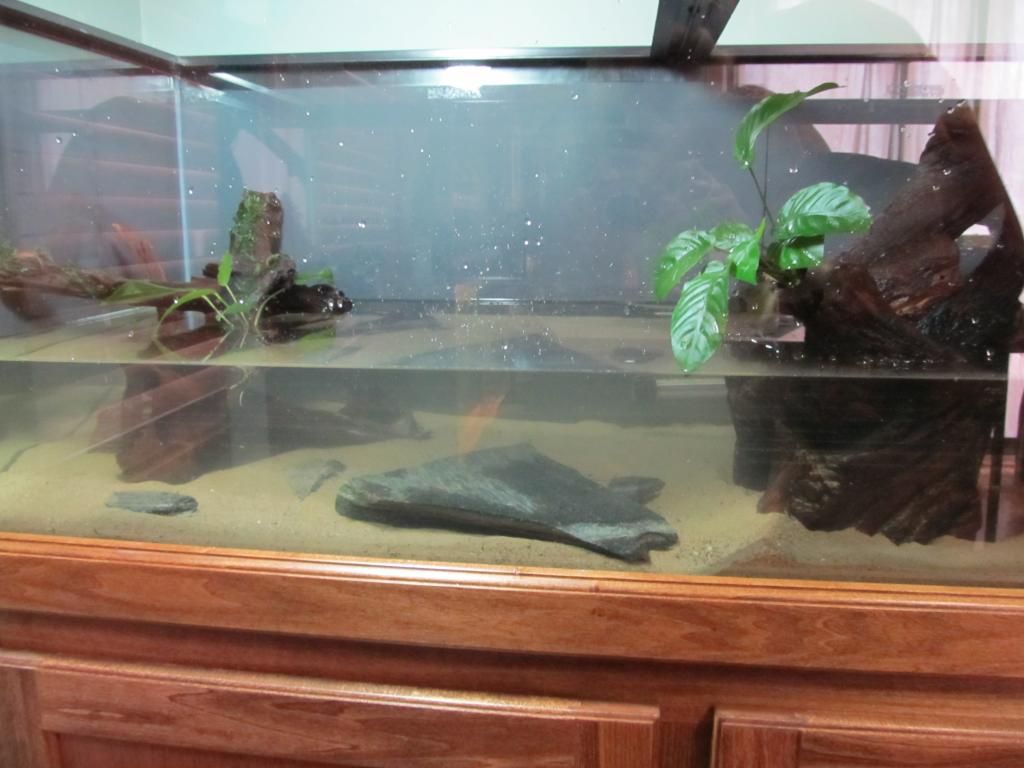 Plants in place, waiting for water to clear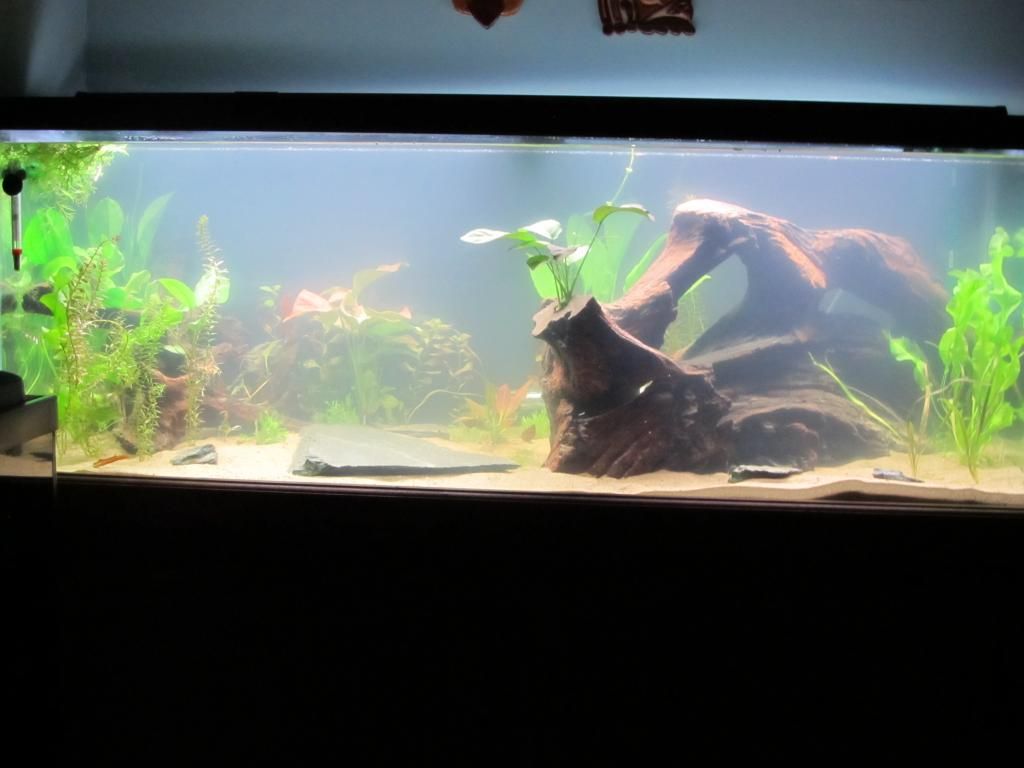 All 3 tanks
The 65 Gallon has an Eheim Classic 350 canister filter and is running a duo T5 NO fixture with a 6700K plant bulb and a ColorMax bulb from Coralife. I really like the color of the light in the tank, but if I don't get the plant growth I want I can always upgrade to 2 of the 6700K bulbs.
Right now I've got
2 Amazon Swords
1 Ruby Red Melon Sword
2 Aponogeton Ulvaceous
1 Red Wenti Crypt
Several small patches of Green Wendti from some weird hanging package at Petcomart
A bunch of Ludwigia
A bunch of Rotala
A bunch of Spiralis Crypts
A Red Arrow Arum, which I suspect will prove to be non-aquatic and die, but we'll see.;-)
5 bunches of floating Watersprite.
I'm hoping to add some more crypts and swords and hopefully some Pygmy Chain Swords, but they're hard to find locally.