A lot of you have been very helpful in answering my questions and guiding me through cycling my first tank (29g). Good news is that it finished its cycle a week or 2 ago and so earlier this week I did a major overhaul and converted it to the blackwater layout I had in mind. And now today I finally started adding more stock and got 4 more neons to fill out the school. Here are some pictures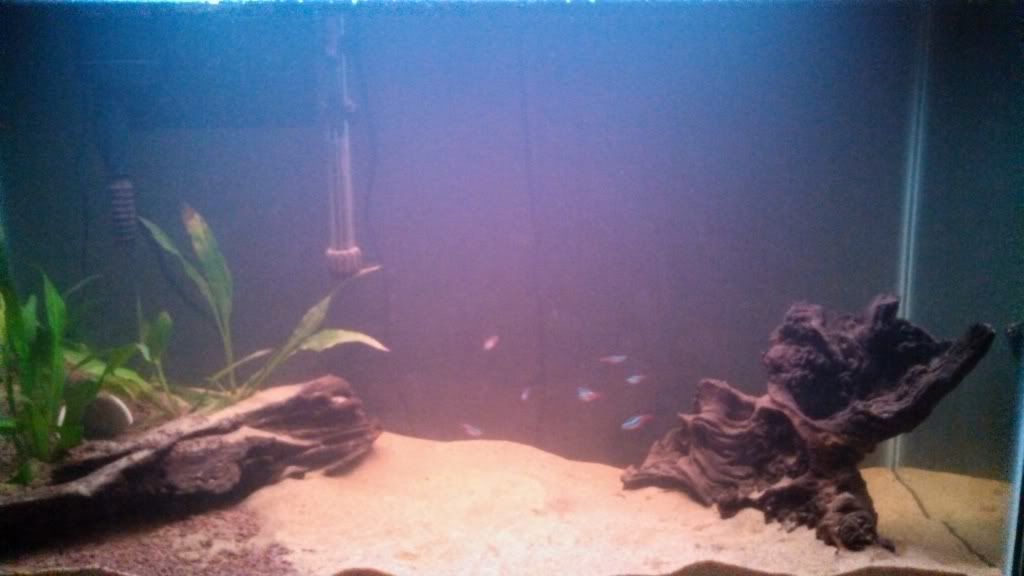 This is just the tank as a whole. Sorry for the picture quality, my cell phone didn't seem to be able to accurately capture the tea colored water with my tank light on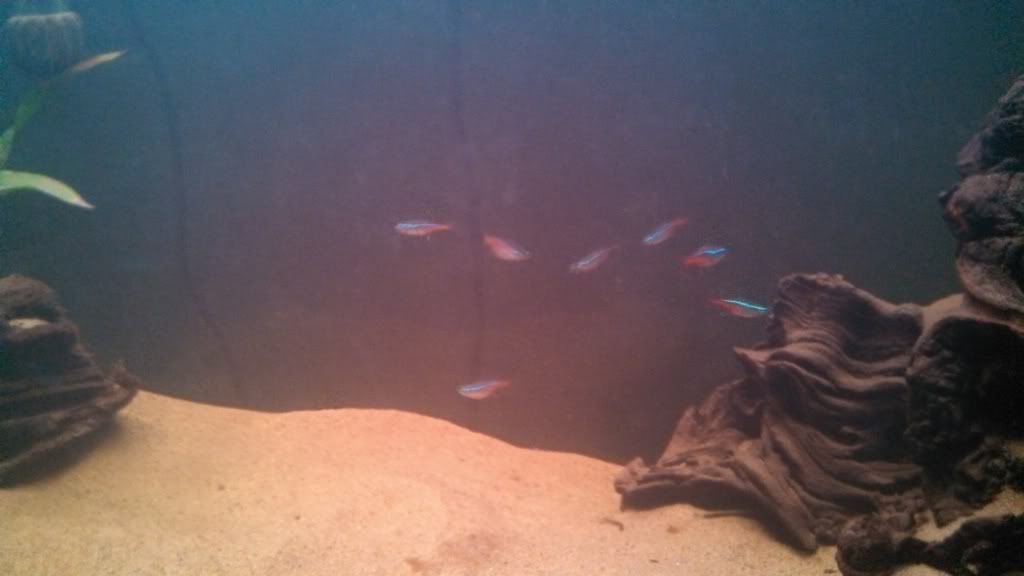 Here is a shot of all 7 neon tetras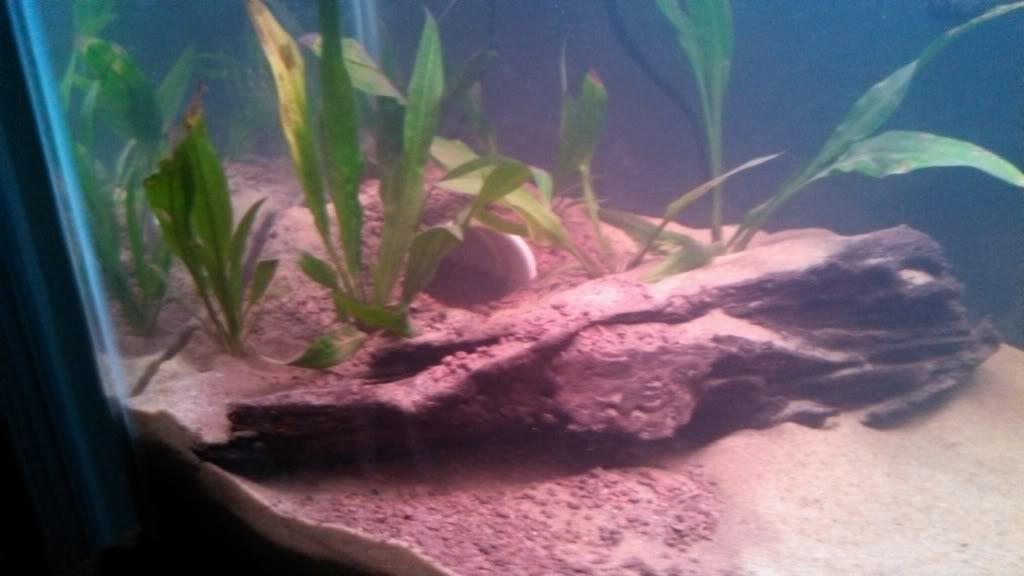 And here is the little cave I built. I used a long piece of Malaysian driftwood to keep the slope from collapsing and buried a 2" diameter PVC coupler under the substrate. It has a 45 degree curve to it to make the "cave" curve back into the slope. I read on mongabay that amazon swords occur occasionally in blackwater streams.and creeks.so I added some on the slope to be a little closer to the light. The slope is a layer of sand, layer of fluorite for the swords, then sand on top.
In the process of all this I also setup my 10g planted quarantine tank to get it cycling and ready for new.arrivals. I moved the fake rock cave and the rest of the plants I had had in the 29g to this one. I used fluorite for the substrate (the dust was TERRIBLE, i had to use a brush to clean the leaves of the plants! Wish i had put sand on top. Oh well) My camera phone did a better job with the picture on this one
Obviously both tanks are works in progress not to mention my first 2 tanks so opinions and suggestions are appreciated! Thanks!