Discussion Starter
•
#1
•
So lately I have been looking at a lot of Vivariums. I have always wanted one. So the more I looked the more I wanted to try my hands at building one.. I am not very good at creating things but am very good at messing them up! :lol:
So I decided to take the plunge into one. I have been looking on a different board to get ideas on how to make one happen. I will soon be making a help thread there as well but I wanted to share well some of yall wanted me to share it here as well here soo here it goes.
Some of you (very few now I imagine) may remember this tank.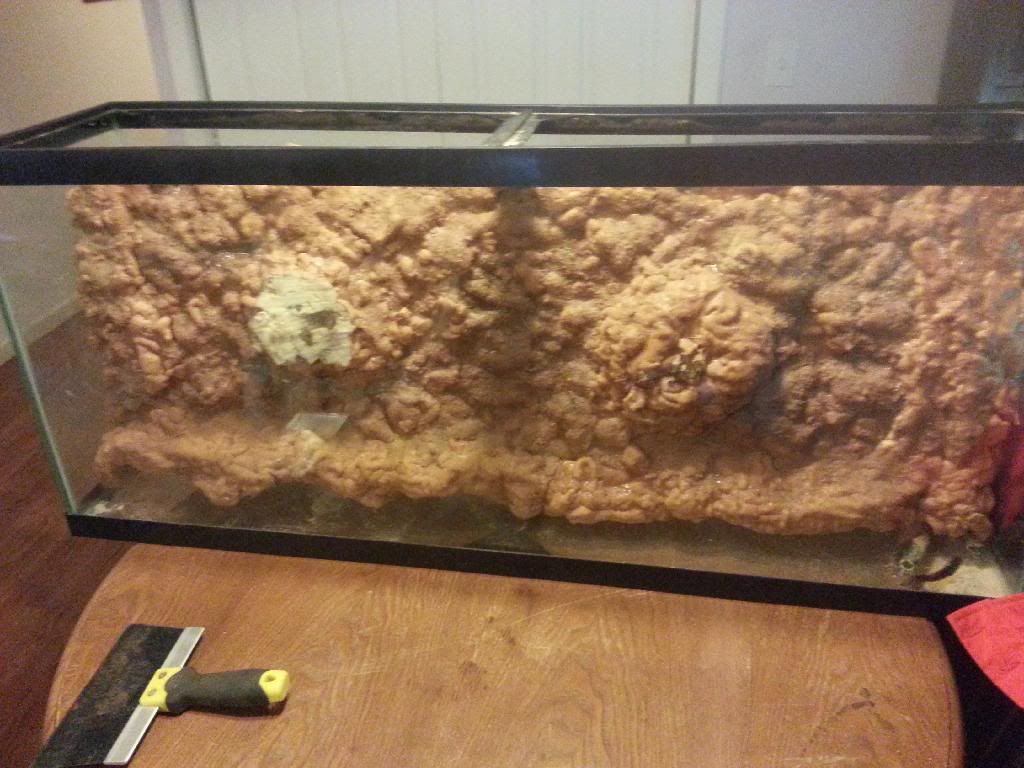 I decided to break it out of storage. Is where it landed after I got disgusted with it after fungus formed on in it.
First thing first I had to remove the top rim off the tank to remove and burn that background!! :evil: That was no easy task as the last time I removed it I siliconed the crap out of it. Yeah
is
the last time I will remove it!!!!
Did finally get it removed at about 30 mins of scraping away the silicone.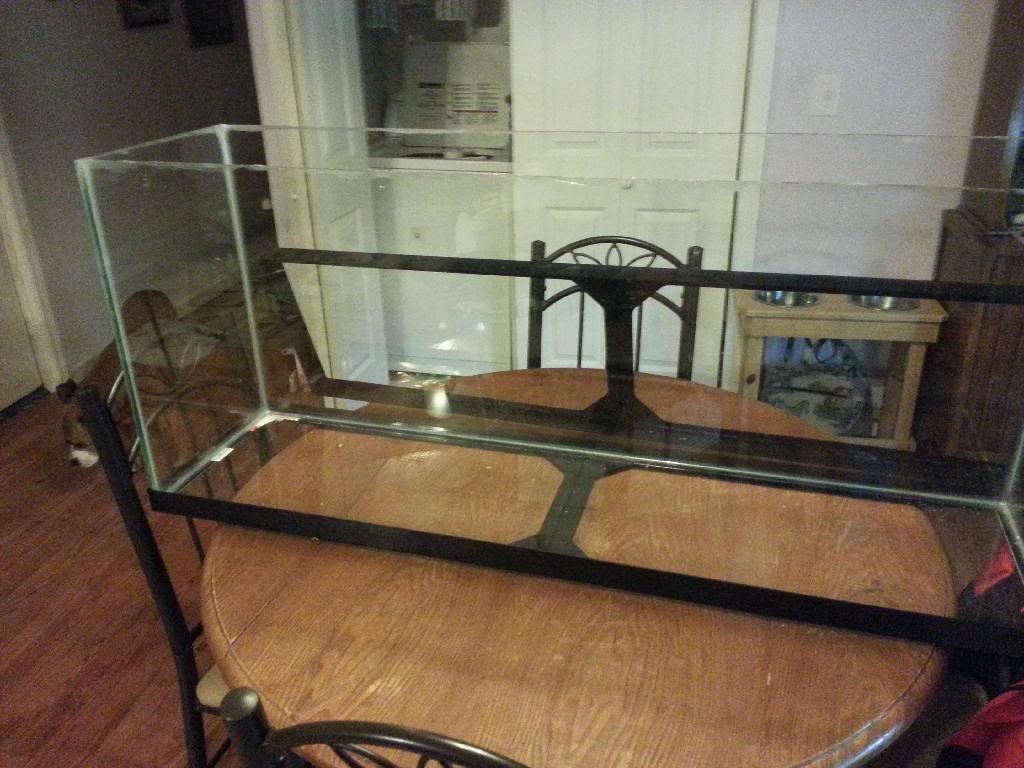 Now that I have a clean tank it was time to start making a false bottom out of eggcrate and pvc piping.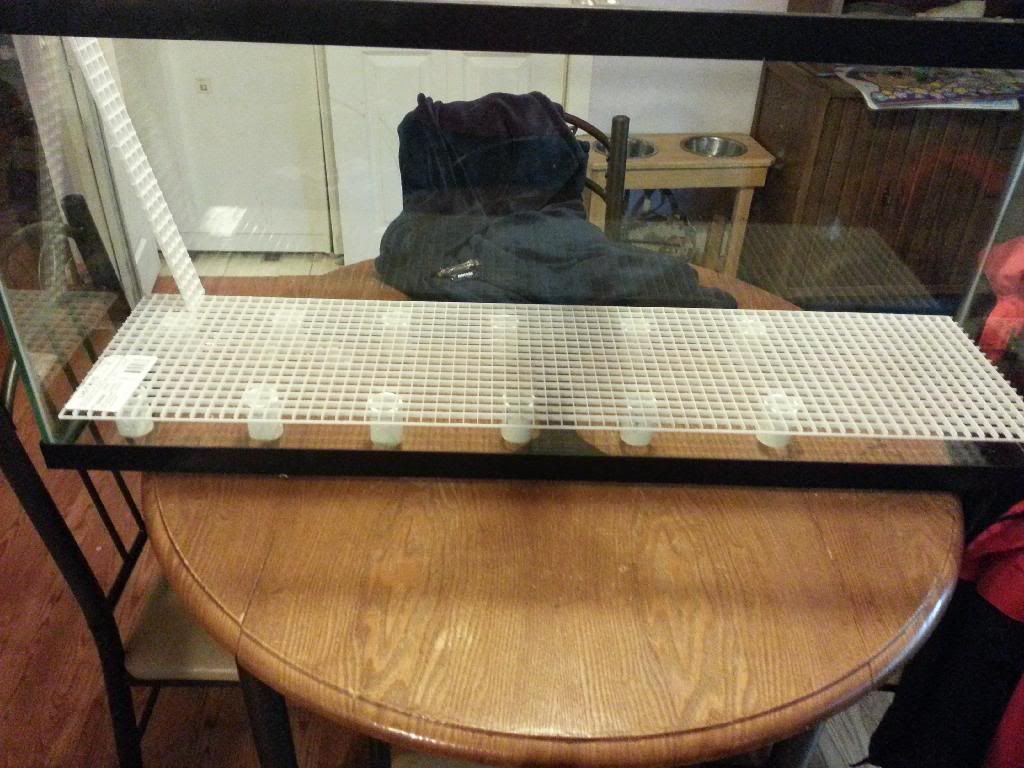 Here is what I have as of now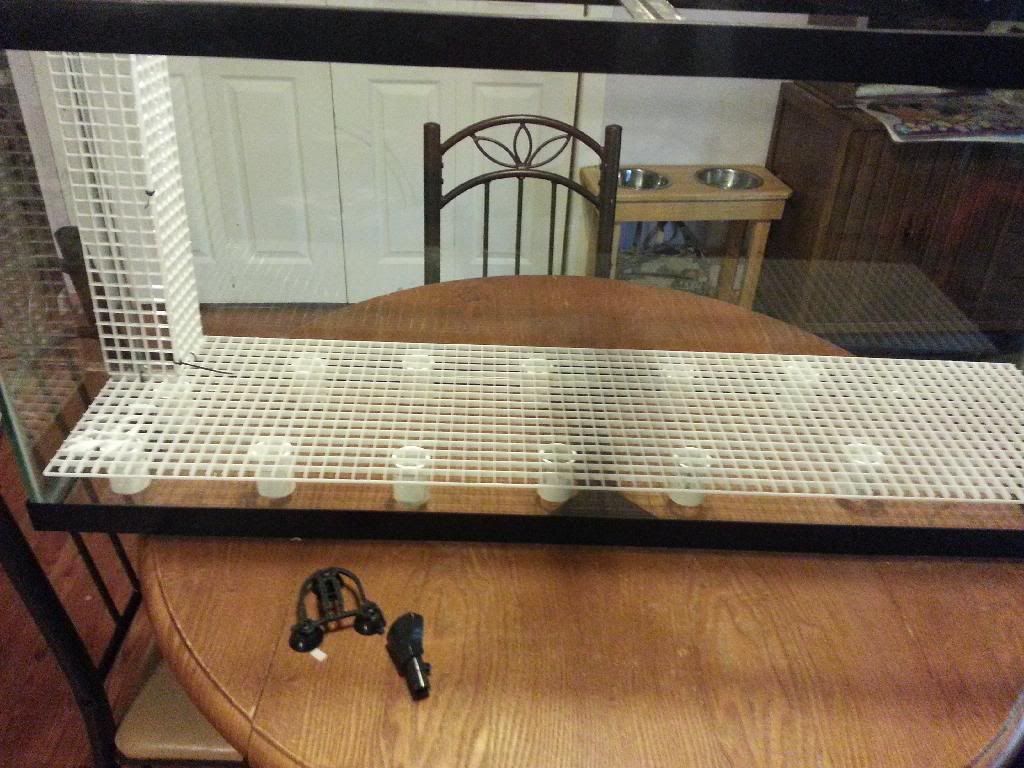 The column on the left is for access to get a pump/powerhead in and out as I plan on making a drip wall in this tank.
I still have to get more pvc piping as I didn't get enough. I also got a lil more cutting to do on the eggcrate as I plan to make a small water hole where the drip wall will flow into if I can manage to get it right. LoL Once that is done I will take out the eggcrate and wrap it in weed block fabric soo that my substrate doesn't go through. This is going to be a slow build for me as I have been working a lot here laterly and not been getting many days off but tomorrow I am hoping to get the false bottom done. From there I plan on making a background.
Anyways time will tell if I can manage to get this right or not and it ends up being scraped!