Discussion Starter
·
#1
·
Much thanks to a friend on another forum, I now have a 20 gallon long that is now my sorority. My husband and I drove up to PA to meet the friend holding it for me, who got it from another member so we wouldn't have to drive as far.
Currently waiting for the weather to warm up a bit so Randy can ship me some more girls to up the numbers to 15. Have 7 currently due to a few unfortunate deaths. 2 random cases of dropsy and a case of columnaris with Ich prior. Lost the black and white girl, one of the blue females and my nice little copper. The remaining girls are all doing well, and we are now at 2 weeks without signs of ANY illnesses, finally.
Included with the 20 was a lid, light, LOTS of plants, assassin snails and some amanos as well as a male/female juvie Bristlenose pleco pair. We got home around 11pm last night and by 130 am I finally had everyone acclimated and the tank scaped. Can't wait to see everything grown out. Will be adding some ferts today sometime, as I forgot to when I did the initial scape.
I plan to eventually switch the substrate to black as well as paint the back of the tank black and get rid of the awful current one.
(also an update of Vesuvius at the bottom)
Old tank: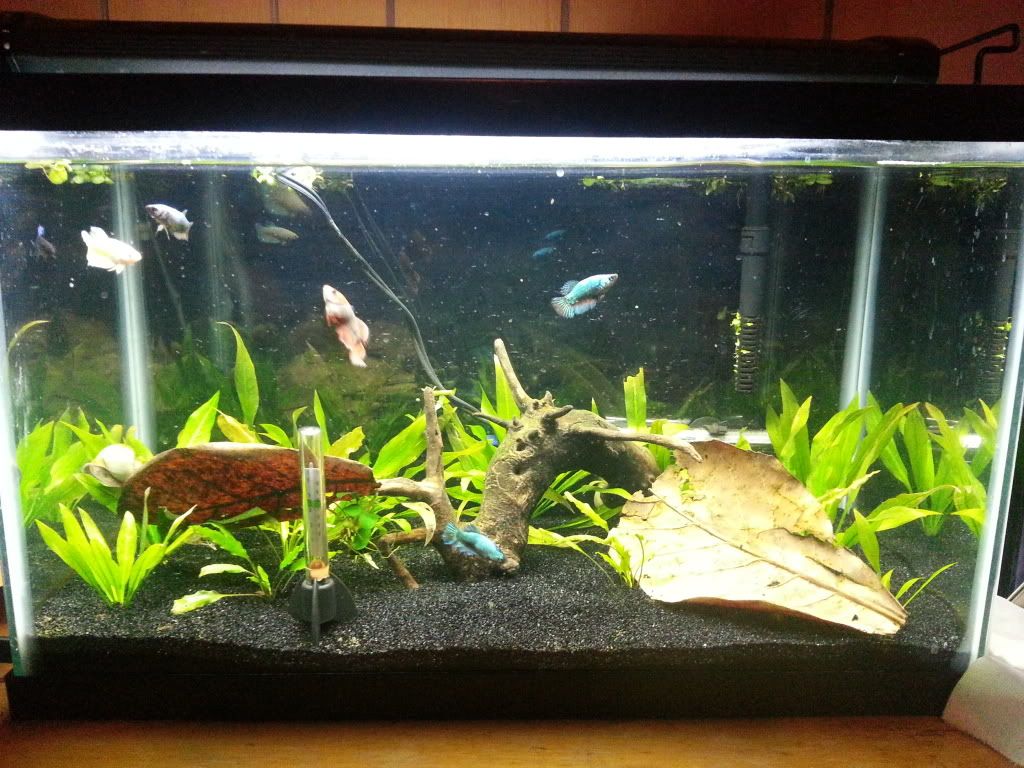 New tank:
A recent pic of 5 of the girls: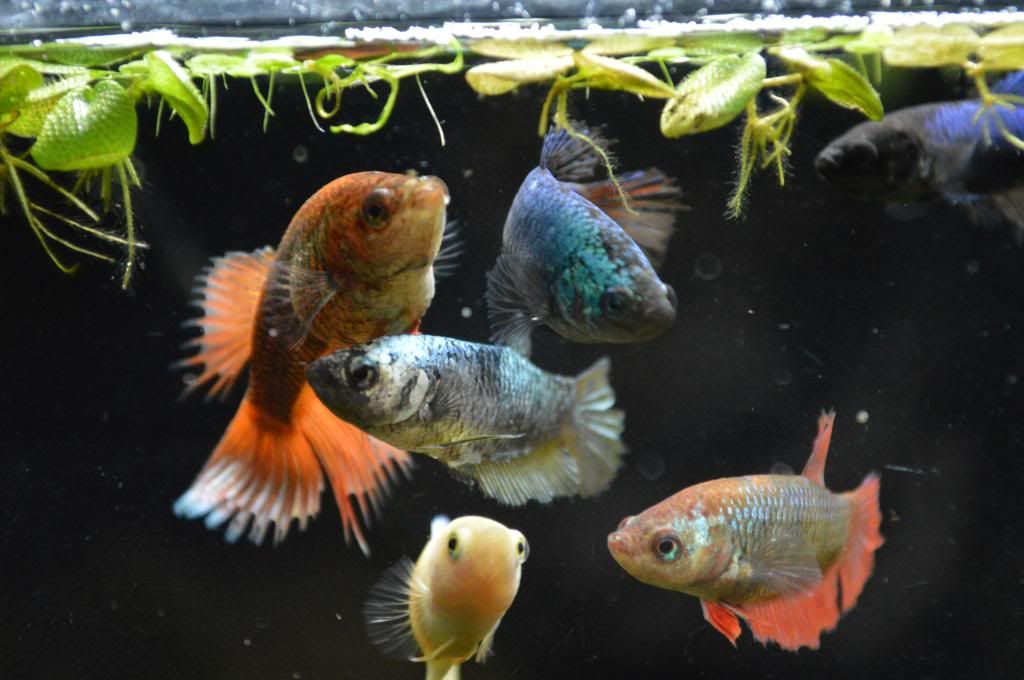 Swarming some algae wafers...
The male BN
The female
Vesuvius' 5.5 gal too (so I don't have to start another topic
):