Discussion Starter
•
#1
•
My first tank was a D-D 24 and I found it the perfect tank to cut my salty teeth on.
It went from this
to this
in 8 months with lots of trials and thankfully not so much in the way of errors.
I modified the tank to have a mini fuge in the back with lr rubble and a permanently lit lump of chaeto in the back and I had absolutely no issues with nitrates or phosphates at all. I increased the stock pump to an mj1200 and also added a flexi strip of moonlight leds to the hood to great effect.
It was with this tank that I grew to love acans and most other lps corals
Even the coral goby Norm was impressed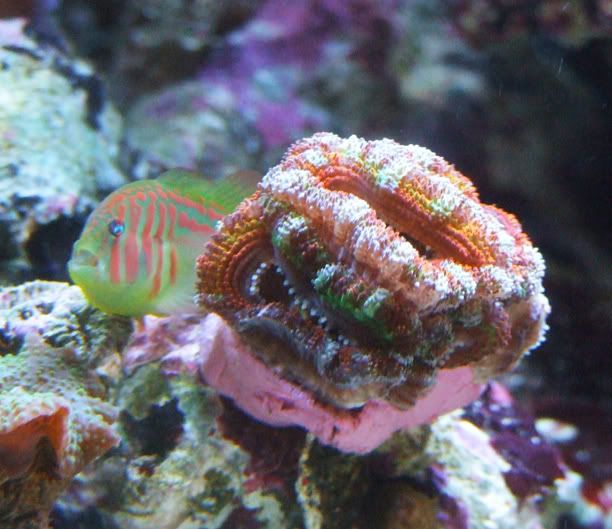 I had 2 percs, a coral goby, a starry blenny and a possum wrasse in the tank, only failing with a tiny ycg.
I then decided to set up a 30L nano in the bedroom and kept it totally basic. That went from this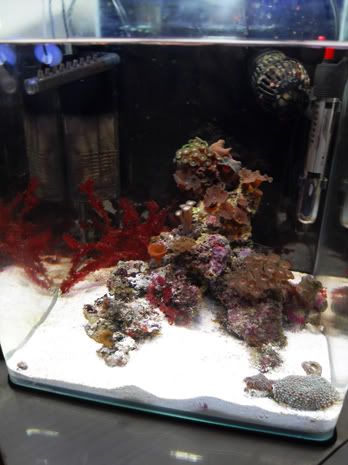 to this
in a couple of months. It housed a hifin banded goby and pistol shrimp (Ken-obi and Goby-wan) along with 2 tiny coral gobies, a black one called Darth and a green prickle faced one called Tequila - because it was lime green and lived in harmony with salt :lol: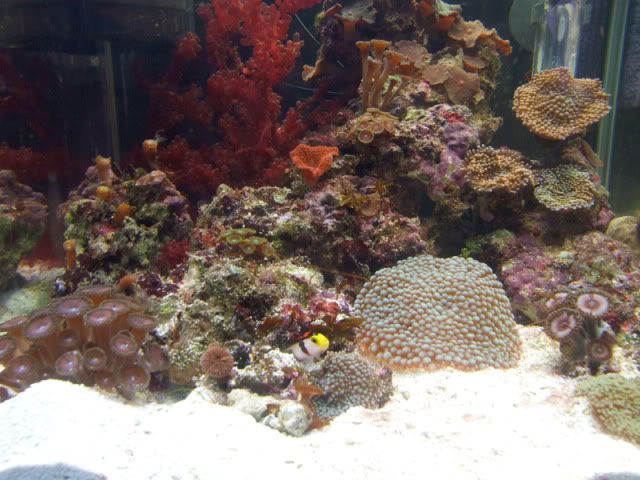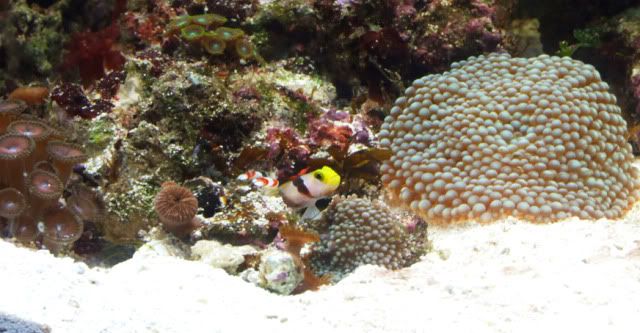 I just had simple lighting of a small pc tube and weekly water changes to keep the levels tip top.
Sadly I had to shut it down before it came to much as it was in my south facing bedroom and a heatwave was upon us :-?