Discussion Starter
·
#1
·
Well, ive had these guys in a few different tanks then i just relized that they like water way more than land!! sometimes only getting out to eat, and all i had for them was a pretty good size, but not big water bowl, wich i had to change everyday because of their toxins.
So i had this 20 gallon with 3 goldfish in it, and i added another one, and that one had some type of disease and they all slowly died, so i said, why not add the toads to this tank instead of getting more fish?
So i started tring to get ideas and setting it up and i decided this one is going to be lots of water, as their previous tank was a 20 gallon long tank with soil in it, water bowl, some plants and wood and stuff, and that was a lot of land for 3 little guys when they barely left the water bowl...
I would recommend these guys to anybody!! their a lot of fun to watch, and they all have comepletly different personalities, and all look different. If they were all identical i could tell them about just by the way they act, and not to mention the little singing sound they will do right when i turn the light off and get into bed!
I also have about 10 little fish in the water, i have some red bellied piranahs and i got them these fish but they didnt like them, so i put some in this tank, and have some to my big whites tree frog to eat, but they seem fine, with the filter running, the toxins off the toads havent killed any of them yet with the strong filter running, and the fish add a very nice touch when your watching the tank.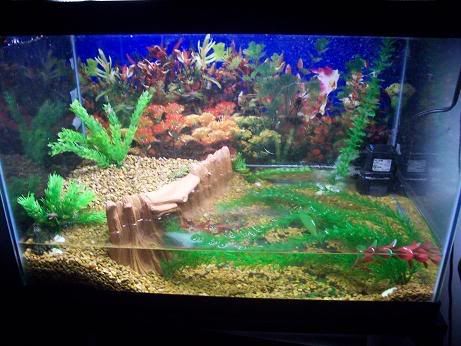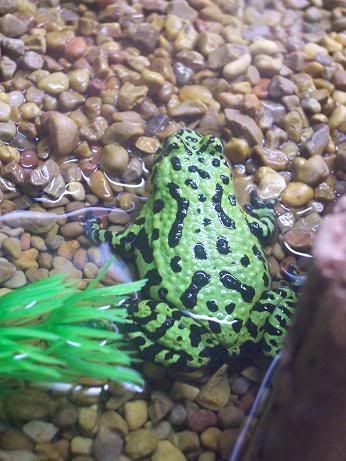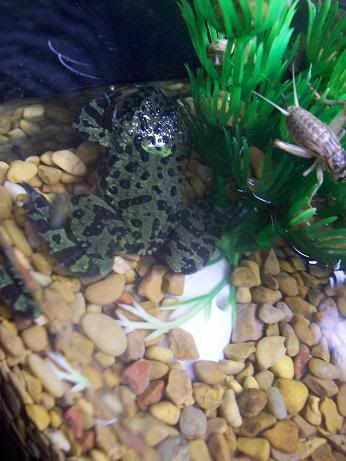 heres the little fish in there...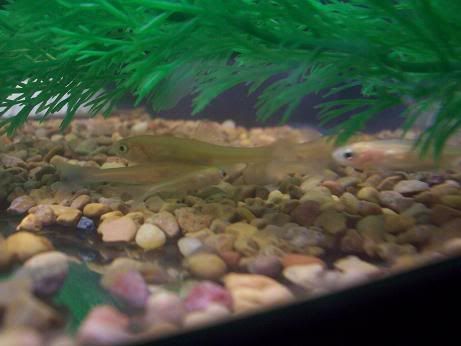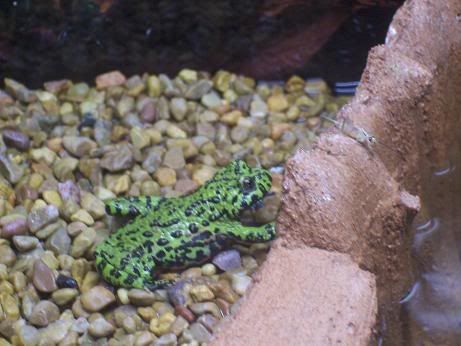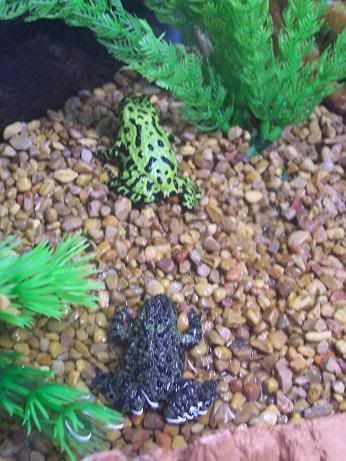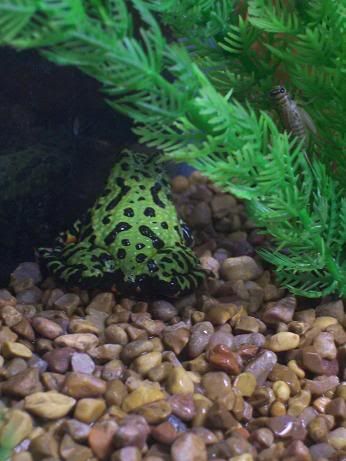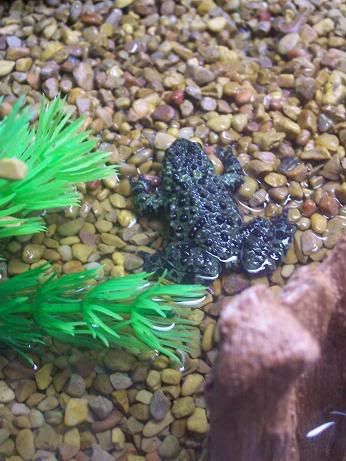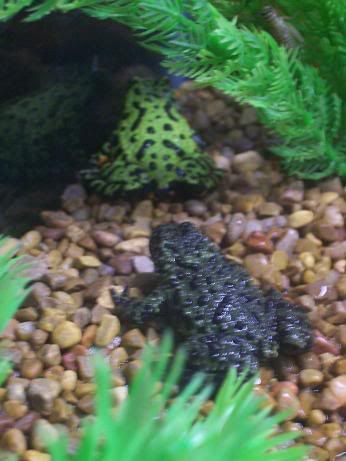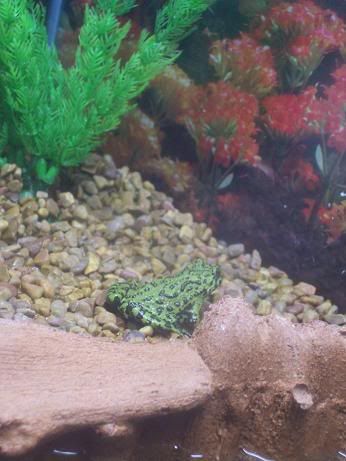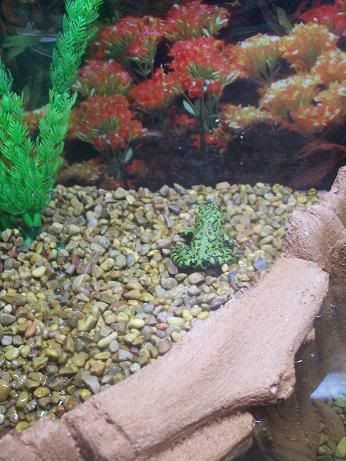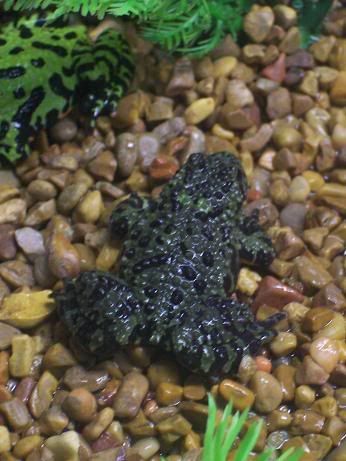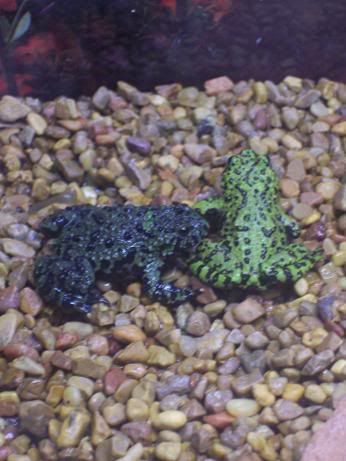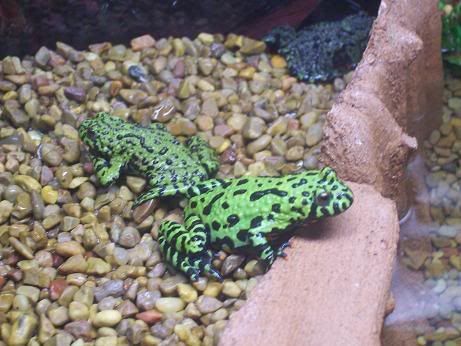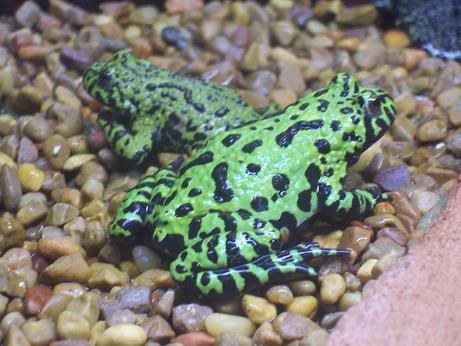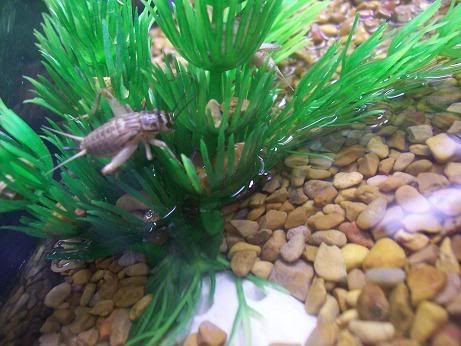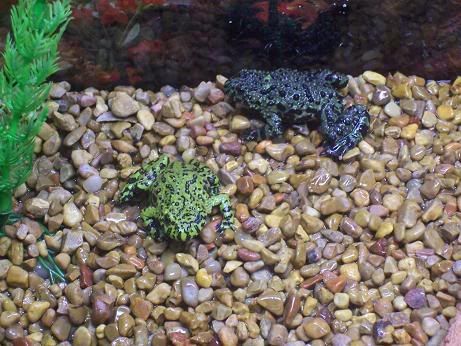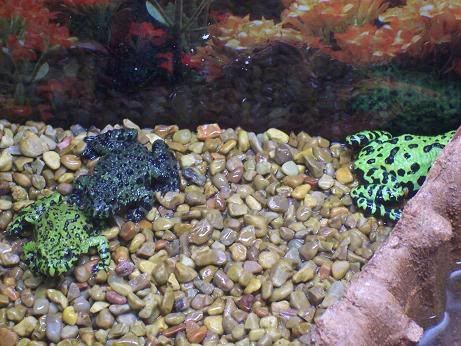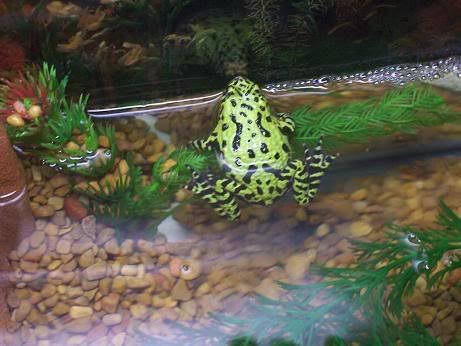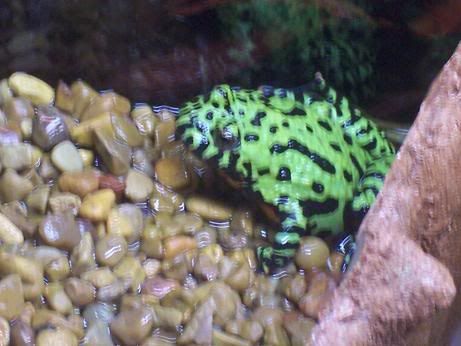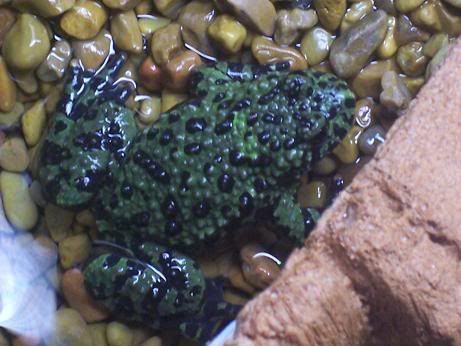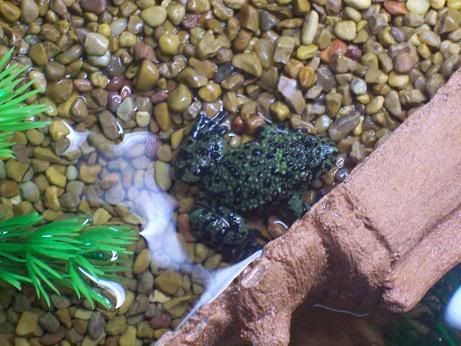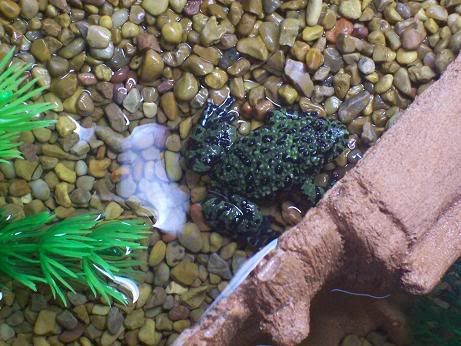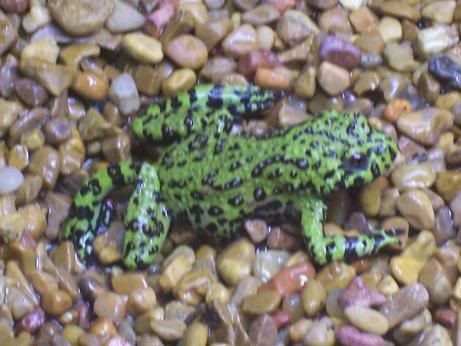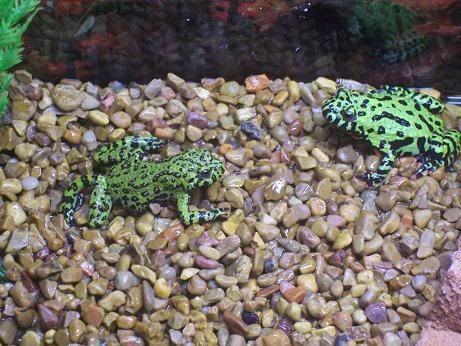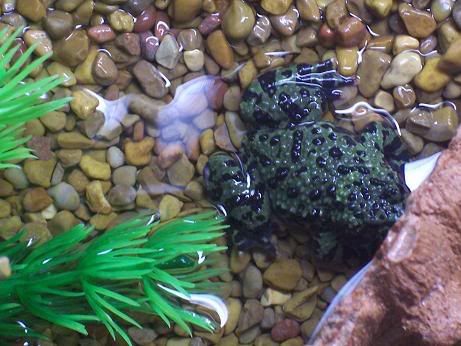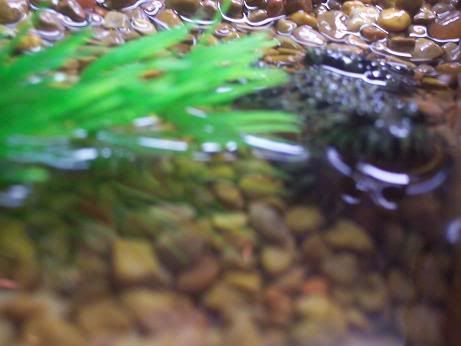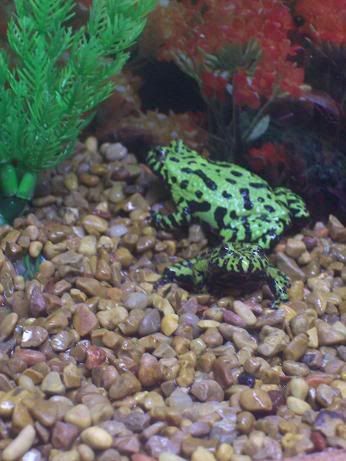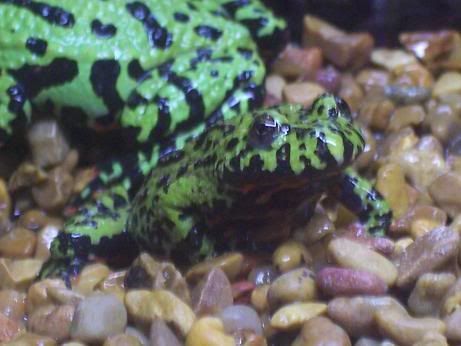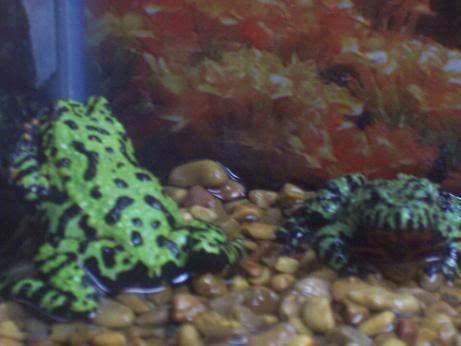 in this one..ones jumpng..and ones tring to climb out lol, this was their first time in there...