Discussion Starter
·
#1
·
Well, my motherinlaw brought her camera over today. Same type as mine, but mine is on the blink at the moment. So I took pix of some of my tanks and fishies. Here are the better ones. (Note, I never use photoshop to make my tanks look better, but I am not above using it to make my camera look better.)
This is the Waystation. Right now it's holding the tetras, cories, and clown pleco from the little Amazon while I try and get Bristlenoses to get freaky.
And the Little Amazon, in which I hope to have some baby bristlenoses made.
Both of those are 20 highs. My other 20 high is Lilliput - Neons and pygmy cories and amano shrimp (oh my):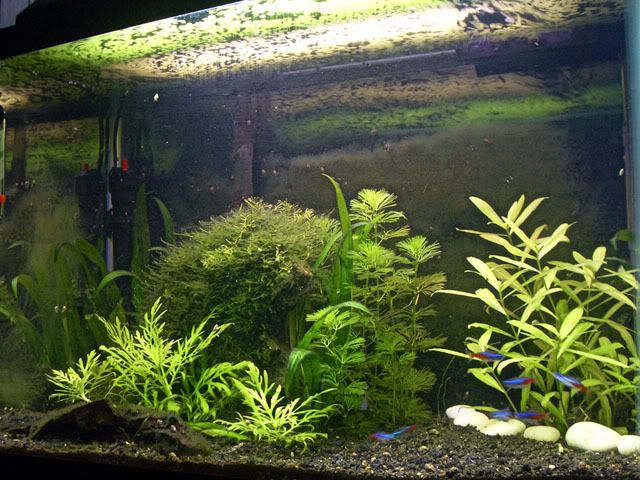 I recently went medieval on the plants in the last two. The Loach Motel, on the other hand, hasn't gotten pruned to any great extent yet, and it's coming along pretty well: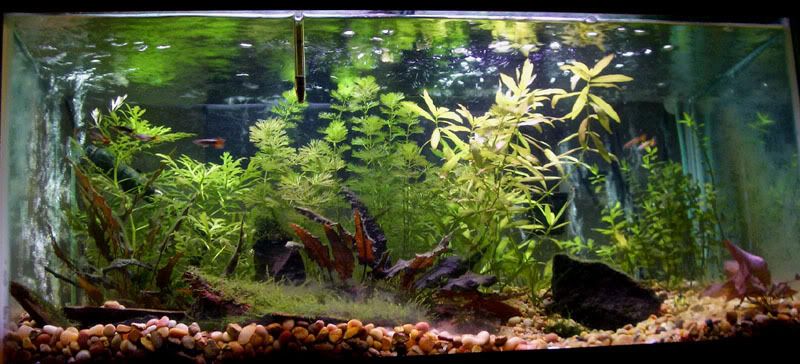 Here's my Sand Loach, Groucho. He's a Nemacheilus pallidus, and the only one I have ever seen of his kind:
Hope y'all like.