Discussion Starter
·
#1
·
Ok, I've hung around here long enough that I feel it is my turn to post some picsssss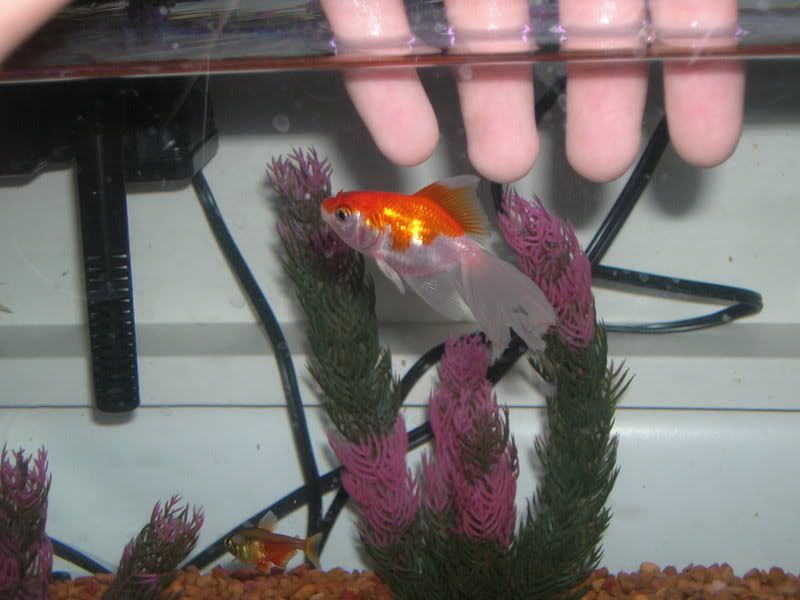 my goldfish that was used to speed up the cycle. He isn't afraid of my hand at all and allowed me to pet him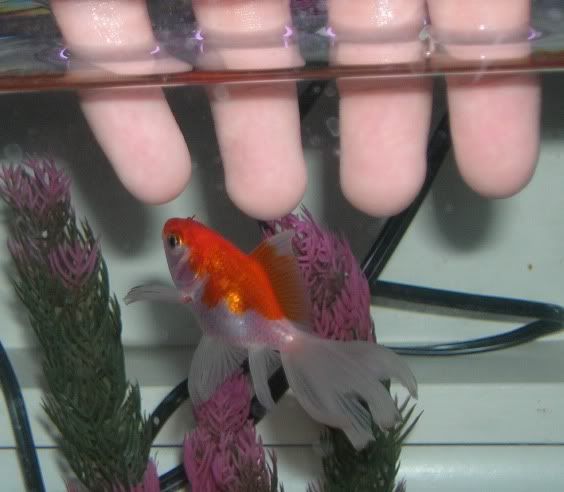 the same goldfish coming in to kiss my fingers
Note: the fingers are NOT made of plastic! my flourescent lights are funky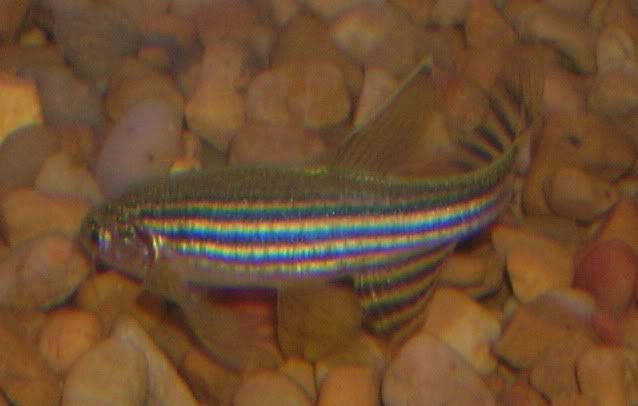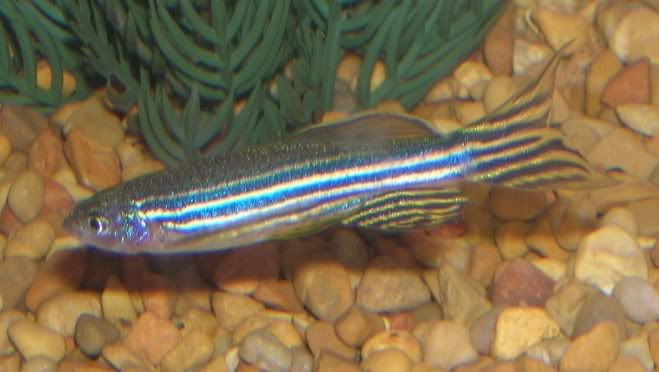 my longfinned zebra danios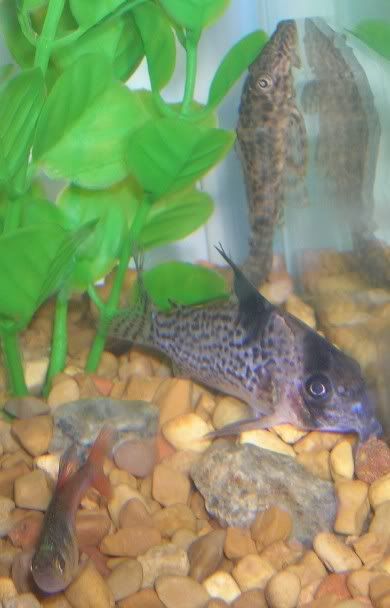 random shot of my inhabitants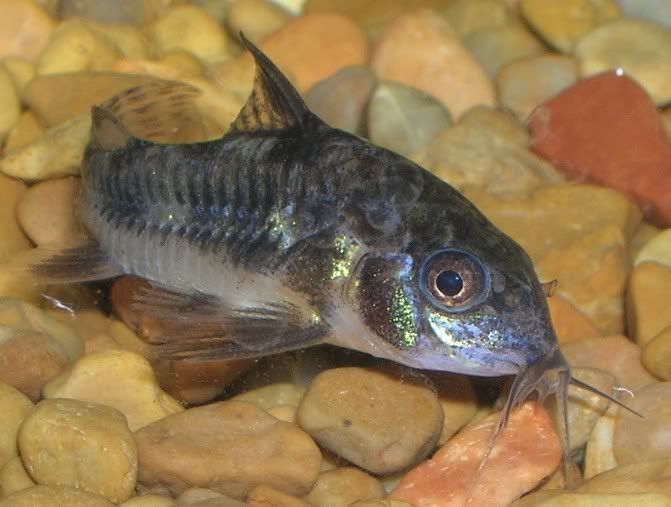 my fav shot of my peppered cory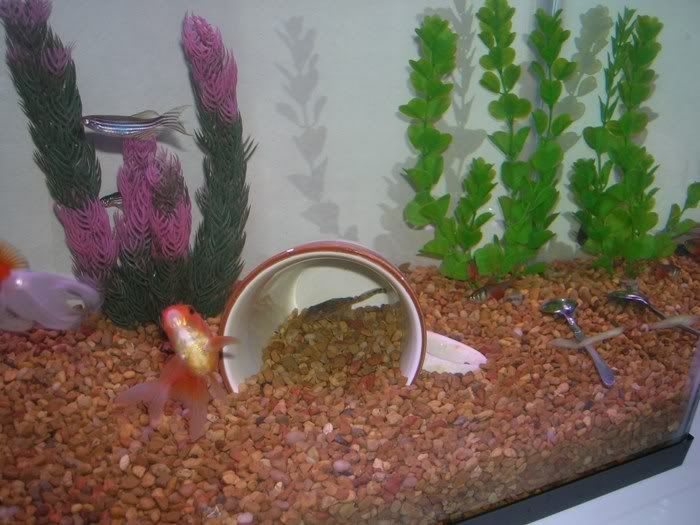 the cave a few weeks ago. My extremely shy pleco found that he could go in it without having the mug eat him (he was freaking out at first when I put it in) but the spot was too open. Since then, I have moved it to a corner and put some plants in front of it to partially cover the opening.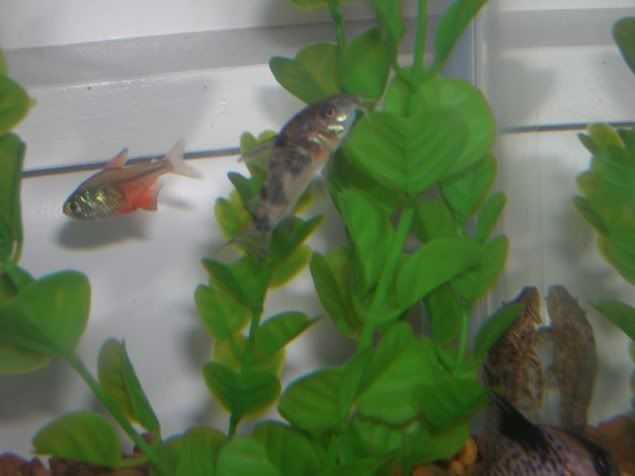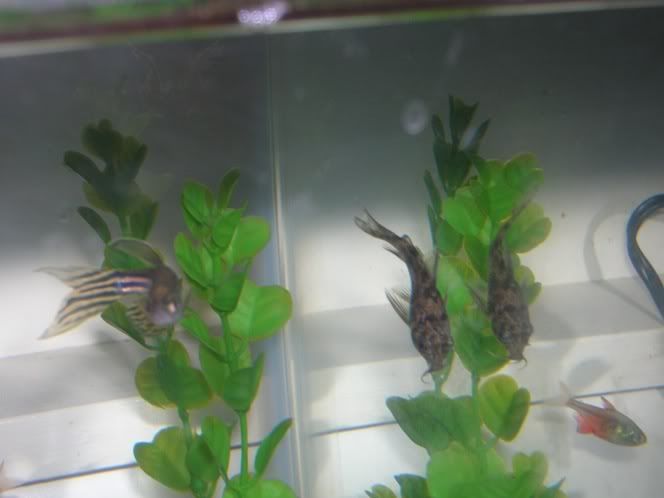 my peppered cories (dif ones in the pics) walking in the mid/top swimmers' shoes (or should I say "swimming" :roll: )
all the others are poor quality pics because I skimp out on the amount of shots (my camera goes through batteries sooo fast)
enjoy!