Discussion Starter
·
#1
·
Since there are some large changes coming to this tank, I thought I would start a photo log/photo album thing. I know goldfish aren't everyone's preference, so I haven't done this before. But my friends have prodded me enough to put this up.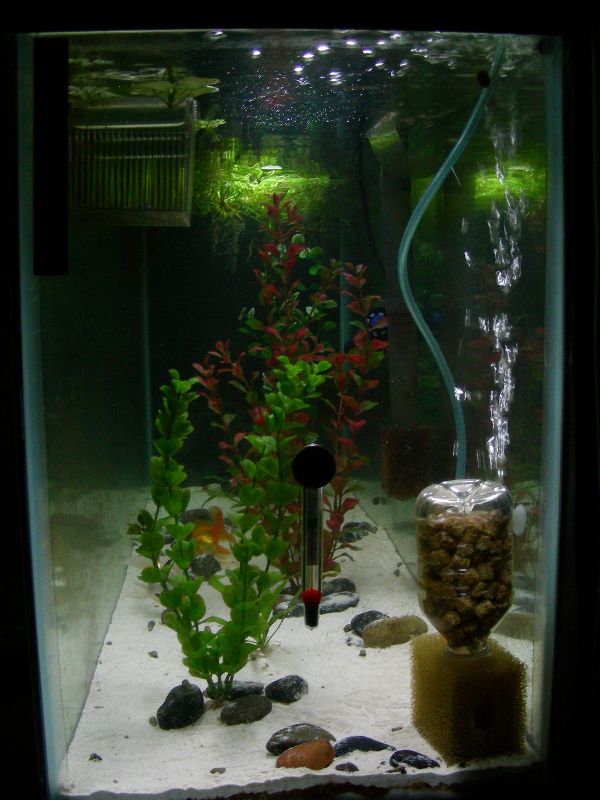 These are the most recent whole-tank shot. The heater is no longer in use and I should probably remove it, but things have been crazy recently. I have three young goldfish in there. Magikarp the orange ryukin, Ponyo the calico ranchu (dorsal-less fish), and Burbbles the redcap oranda (red and white fish). Each of them are about a year old, but Ponyo was raised by a breeder and the other two were pet store goldfish. Goes to show what a difference quality care from the earliest day makes.
That breeder box in there houses some apple snails I got from John (Boredomb). Ponyo ate one as I put it into the tank, so the rest went into the breeder box to fatten up. And boy have they been doing just that. They are large enough right now to probably not be eaten, but I want to be doubly sure. They will be released in another month or so.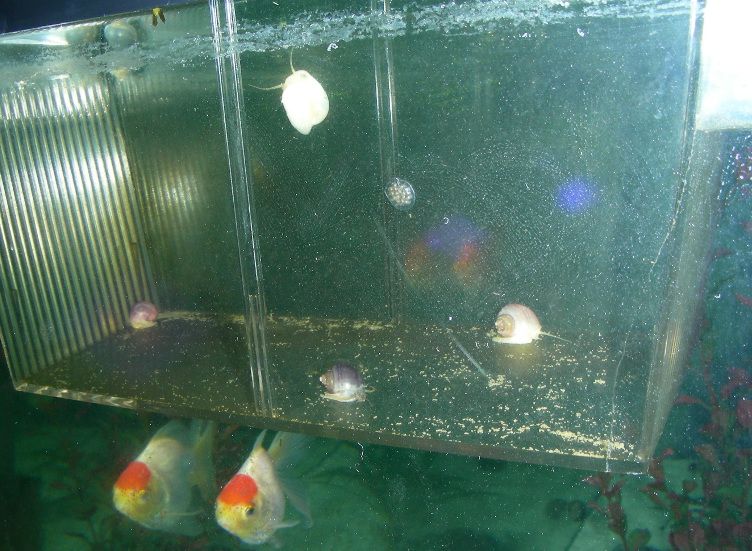 Those little snails are surprisingly hard to photograph. I really hope they get pretty large. I've seen pictures of them larger than the palm of your hand.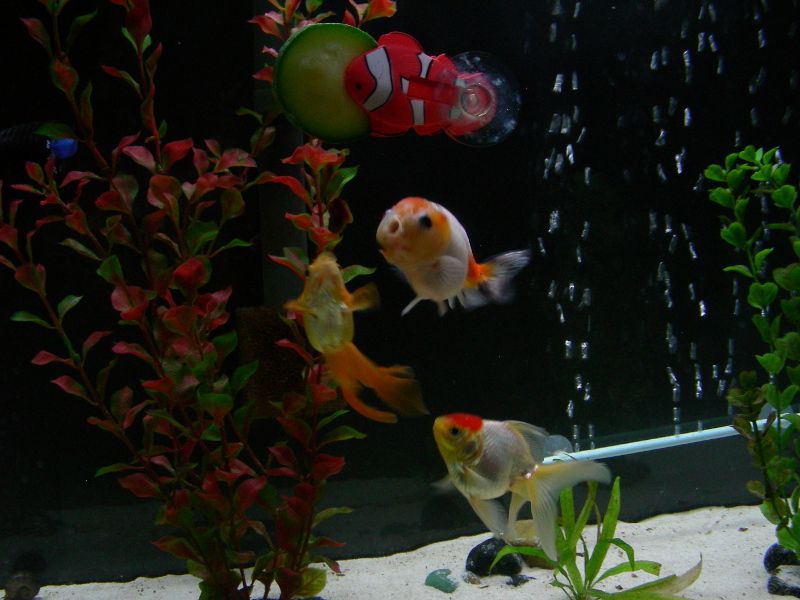 While it is an older picture, this is my favorite group shot I've gotten. This was actually taken the day after Ponyo arrived. I really need to write down what settings I used to get this photo.
So expect me to update this from time to time with new cute pictures of the goldfish and hopefully some large ones of the snails. Oh... and a special update coming in a few days