Discussion Starter
·
#1
·
Ok I have my 20 gallon planted, with fish. I have an HOB filter, and I fill up the water enough so that it doesn't disturb the surface. These are all things I learned from the forum so far btw.. I stopped using the carbon filter cartridges and have padded nice things in there instead (not sure how or if to change them...?) I stopped adding salt. I took out the air stone. I have micro and macro nutrients that I add once a week, but might stop doing that. I bought a plant light, zoomed flora sun.i have black titanium moon sand.
I have african dwarf frogs though, so I have read that they do bad with co2 boosters and fertilizer? I don't currently have any fertilizer. I do have a co2 booster that I add every other day, but since it's bad for the frogs, what else should I do instead?
I don't know the names of the plants.. But here's a picture of my tank...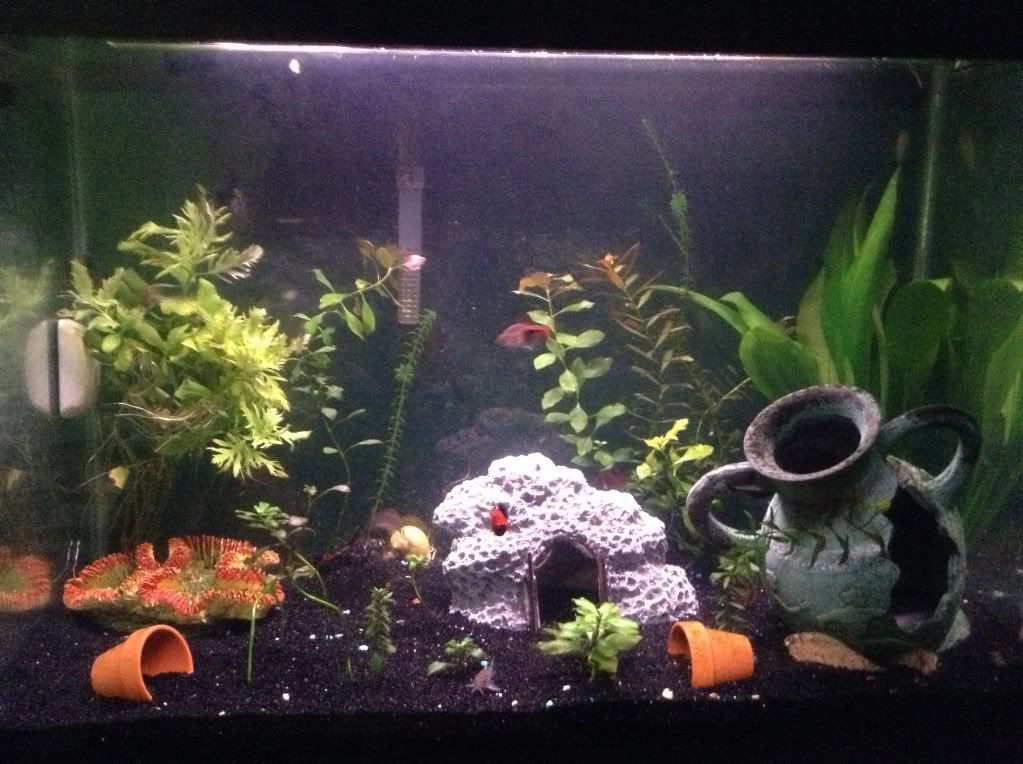 Sent from Petguide.com Free App