Discussion Starter
•
#1
•
So I bought a 50 gallon tank on craigslist, just planning on filling it with gouramis or something like that when the seller said that he recommended cichlids. It wasn't my plan to have cichlids as this is my first tank besides a betta and I've heard they are very sensitive with water quality. I've decided to give it a go, and I currently have just started the cycle. Here is what I've done:
1. I bought a 50 gallon tank on craigslist with sand and crushed coral, plus a light and glass tops.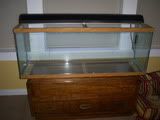 2. My cousin and I used hand-held strainers to separate the sand and crushed coral, as they were mixed.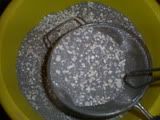 3. We washed the crushed coral
4. We put the sand down, and then the crushed coral.
5. We found some smooth stones in my backyard and washed them (without soap of course), and placed them in the crushed coral along with a (I think it is limestone) rock that he gave me.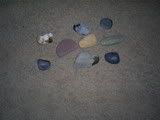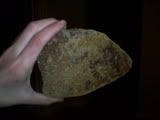 6. Slowly poured in water with buckets.
7. Got our 30-60 gallon Aqua-Tech filter running (which is only 330 gph, so later I fix that).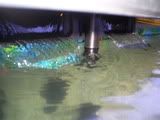 8. We put the backing he gave us on the back of the tank. One side was black, and the other side was a colorful background, which is what I chose.
9. I got a small Aqua-Tech 10-15 gallon filter, which is 100 gph, bringing my filters filtering 430 gph.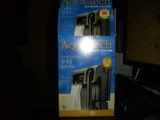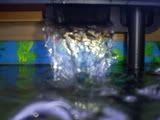 10. My Finnex 30-60 gallon heater came in the mail. I was worried, because it is tiny and only 150 watts, but I'm really impressed with it, it gets the whole tank exactly or very close to what I set it to.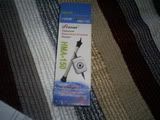 11. I put in some decorations and fake plants (I have a small cave coming in the mail soon).
12. I did a 50% water change, and did water tests with the API Master Liquid Test Kit.
13. I just put in some fish flakes to get some ammonia into the water.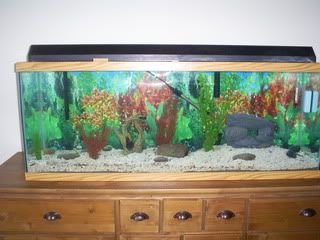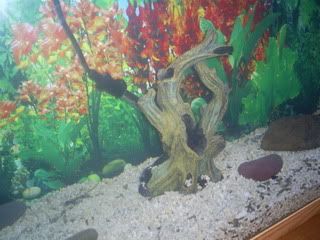 Here is a picture of how i fist got it: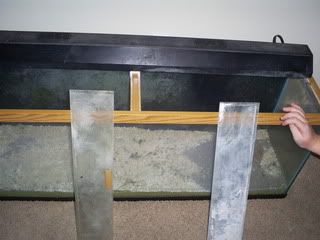 Here are my first test results (These were taken yesterday, right before I put the fish flakes in)
Ph: 7.6 + High Range Ph: 8.2 Ammonia: 1.5 (don't know how that got there) Nitrite: 0 Nitrate: 0 and I still need to buy a hardness tester.
I still need to read a lot more about cichlids so I'm sure there are some obvious problems, so please let me know if there are any read flags.
Thank you for your time,
-Ian