Hi
I'm new here, but I've been posting on some other forums for a while. I've had fish for about 3 years, and recently converted my 20 gallon setup into a 55
I was looking for some driftwood for it, and found the Cholla type wood you are describing. It's the skeleton of the Cholla cactus. I've had it in my tank for a few months with no trouble. In fact, my fish love it. The "brances" are hollow so they can swim into them and there's an almost cave under it that they love to go in. here's a picture:
and of the tank it is in: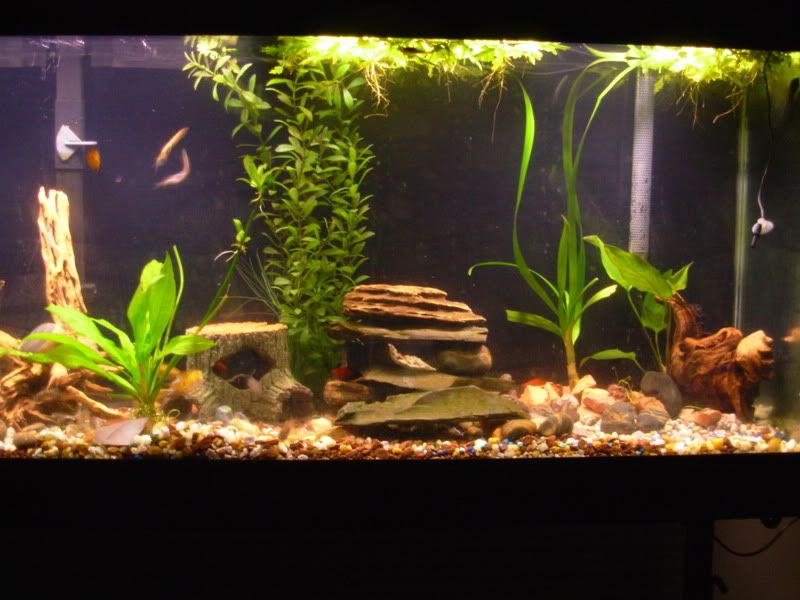 As long as you soak it, and boil it if it hasn't been already, just like any other wood, I don't think it'd be too big of a problem. I was actually doing a search on it just now, which is how I came across this forum
I'll let you know if I come up with anything more, or if my fish start dying
I think things will be fine though, as I said, mine has been in my tank for a while.
One thing I wanted to add: You probably shouldn't buy Cholla wood that is for reptiles... it may have been treated with something that could harm your fish. The Cholla I got was from ebay, and was actually listed as for fish, not reptiles.