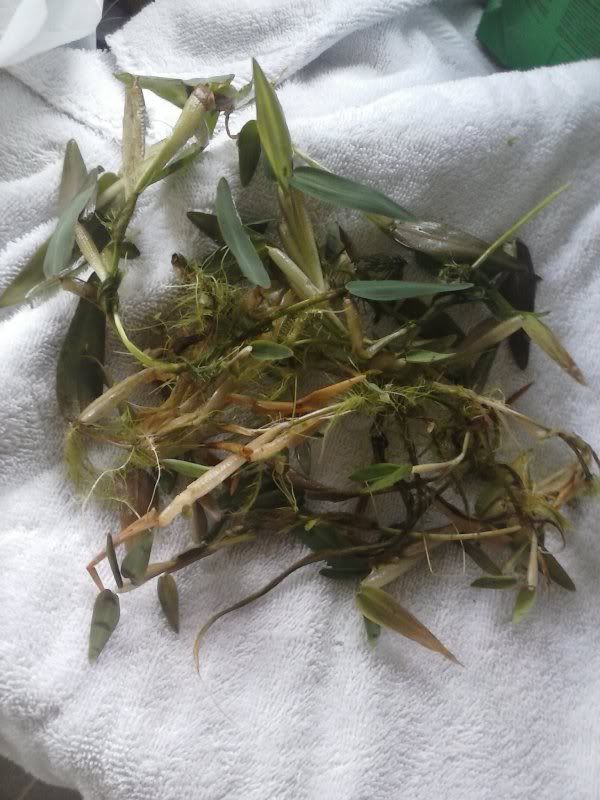 Hygroryza aristata
i have one package of asian water grass available. its that entire amount in the picture, and it should mostly cover a five gallon tank. Asian water grass grows very well for me, separate at the nodes for more growth!!
$25 Shipped in the continental US only. may have tiny bits of duckweed attached, i did my best to remove what i could.
If anyone is interested in duckweed, I've gor plenty of that as well. no charge if you want a handful in addition to the asian water grass!
Posted via Mobile Device