Discussion Starter
·
#1
·
Elegance coral. This is my baby. Extremely difficult to keep. Advanced marine keepers only!
This is a good full tank shot. Been dying to get one like this.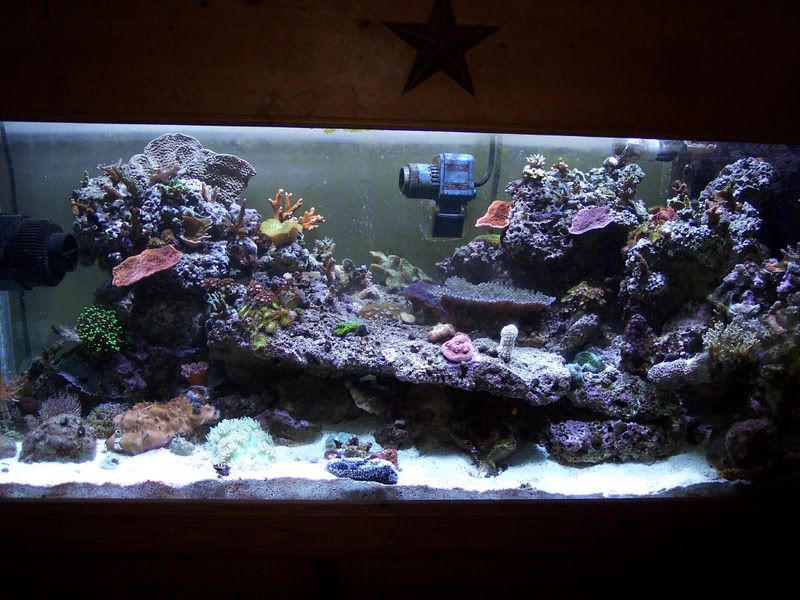 This is a macro shot of a yellow millie. Corals turn all sorts of strange colors under my intense light conditions, frequent feedings, and high currents. It is now green, blue, pink with yellow polyps.
And finally for all of you that love watching clowns host to anemones, this one is for you.
Please understand that they are hosting to a Magnificent anemone, or a member of the ritteri family. These are considered extremely fragile and are never recommended for home aquarium, not even public aquariums. Mine was a gift by an uninformed buyer and I am greatly pleased it lives on 2 months later. This specimen is very hardy, getting larger everyday. These 2 maroon clowns will host to any anemone I put in the tank. Previously, and sometimes still, they host to a blue saddle or carpet anemone. Another of the very difficult anemones. I am very pleased that my elegance and anemones do so well.
Comments?