I do what I know and love and it pays the bills. I used to make more money and work less but was rather miserable. Fortunately there is so many facets to the hobby that I feel there will always be appeal.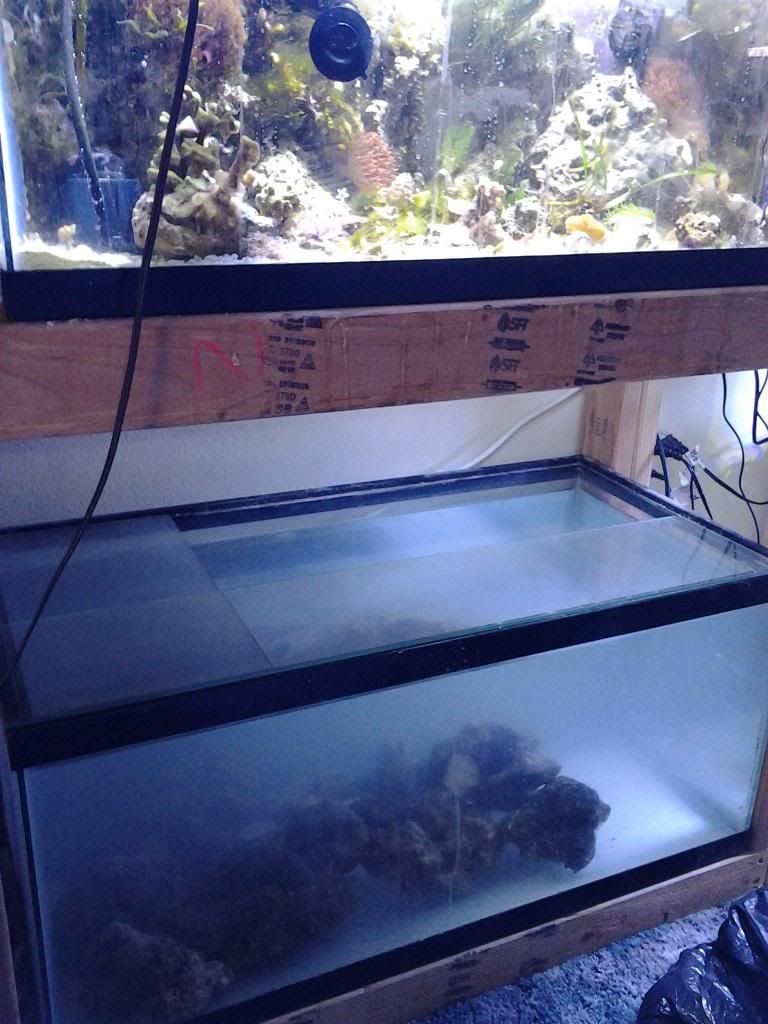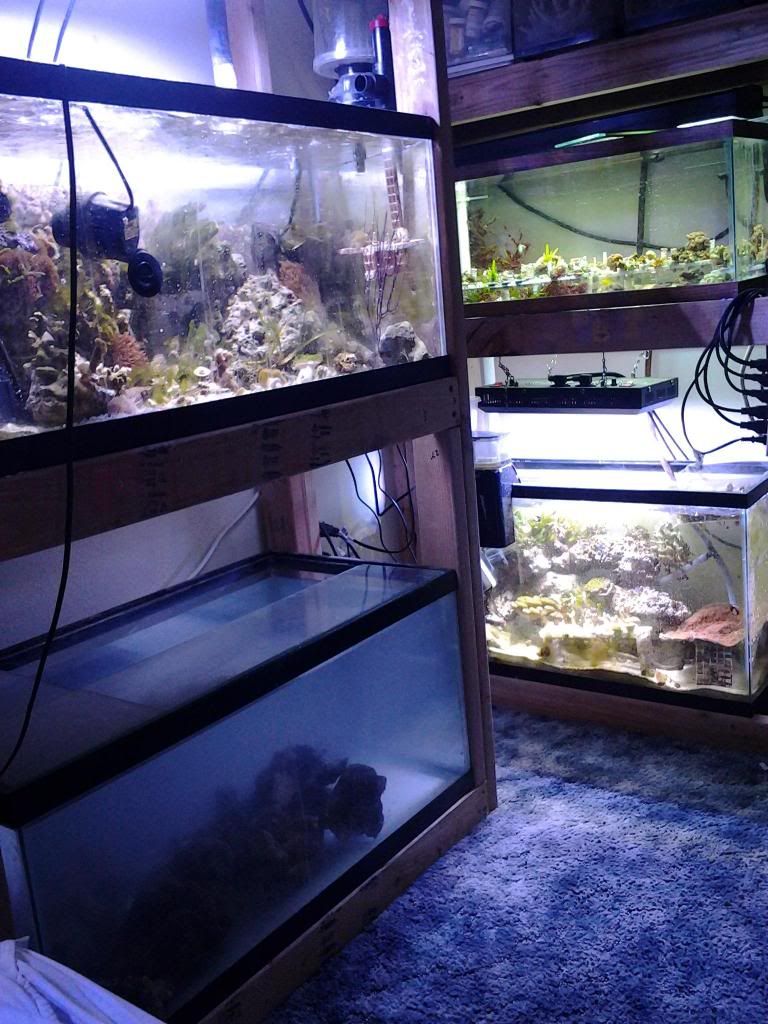 Here you can see the newest tanks being setup. I am also setting up another cube style tank I just got from the Local Fish Store,it still has the prices and fish listing written on it.
Both these tanks are cycling and will soon be invert\reef tanks.On the side you can see the power bars being maxed out as there are a few tanks in this corner. Pardon the drippage on the fronts of the tanks,I just moved some rocks and corals from tank to tank.
This is the view looking left from my bed, a couple reef tanks and a couple frag tanks,my head board is further to the left.