I spoke about it in my other thread and it has happened. The 75 gallon tank is now gone (went to a new home) and in it's place I have a 150 gallon tank. I do have progress pictures.
I started out the day getting up really early. A friend of mine showed up and helped with moving the animals and getting everything ready to get cleaned. Afterwards another friend arrived and together we were able to muscle the tank out and clean it. It was a several hour wait for my brother to show up with his company van. We made the switch and then tore apart the living room to choose the best spot for the new tank.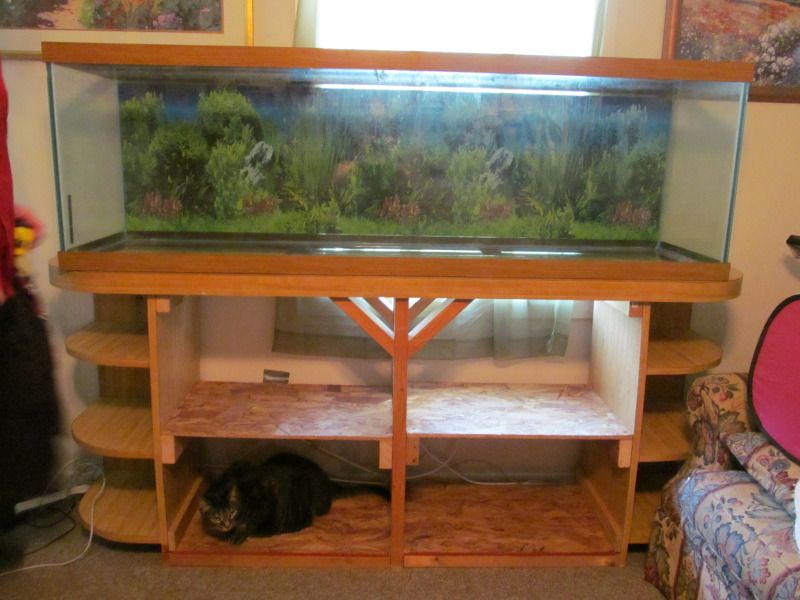 Here it is before anything was put down.
After that I put my pipes in that will serve as hide spots for the bichirs. Later on I removed one and relocated Queen's old hide spot as I figured I may as well use that instead of a pipe. There are still three separate hide spots.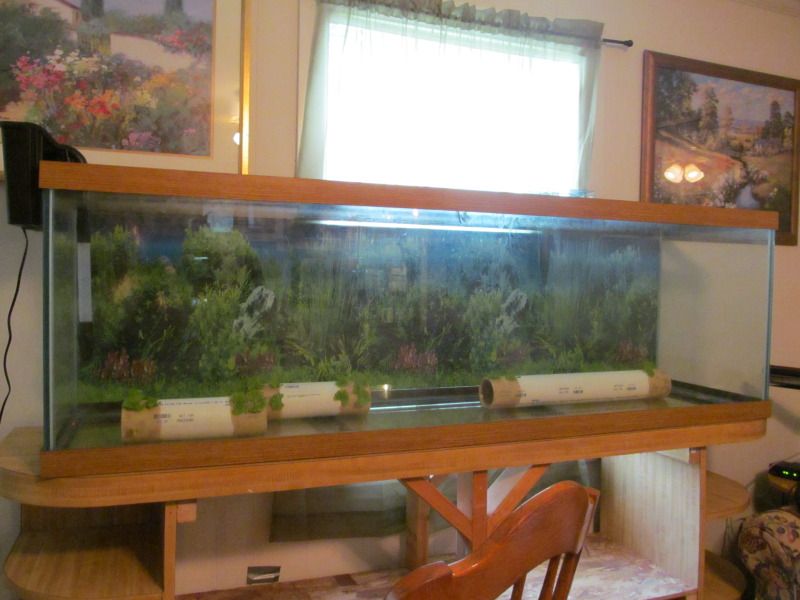 Here you see us getting into putting the sand down. My friend there was helping sculpt and level the bottom: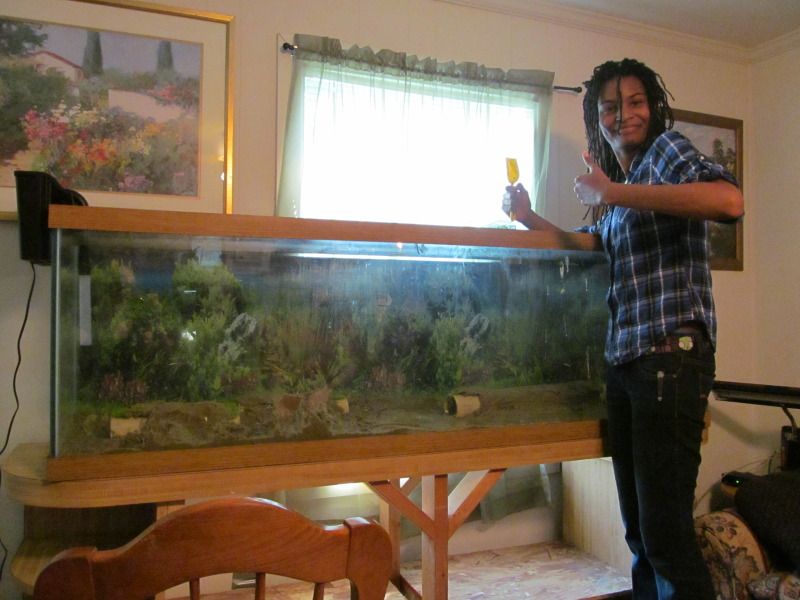 This is a close up shot of the royal retreat (Queen's pipe)
We added water by threading a garden hose through a window we opened up and now we are waiting for the silt to settle or get rinsed into the polyfilled bio bags in the filters. The other person you see is a friend who helped a lot with the moving of things.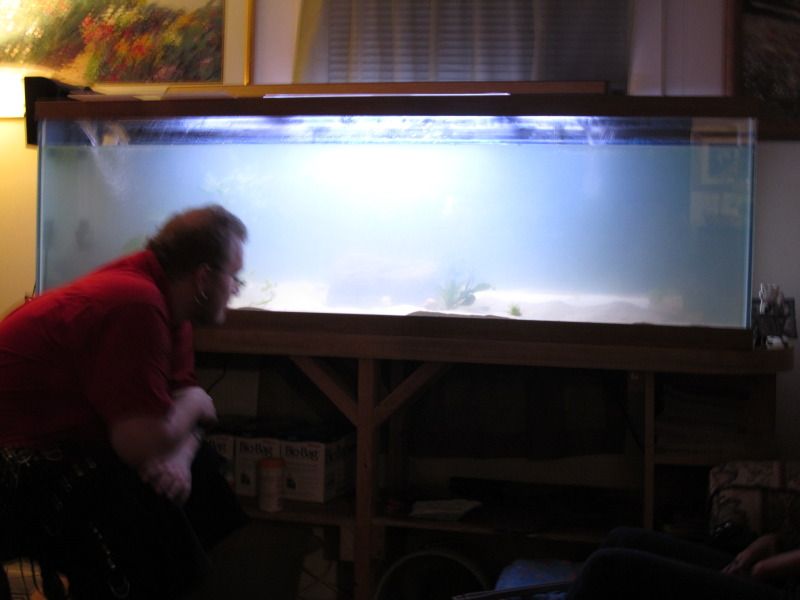 That's all I have for now. I cannot take any good photography or video until the tank clears up. I sure picked a bad day to do this (100 degree weather) but it's done.
Now that's the good news. There is some bad news. Apparently while the fish were waiting in their tubs two of my yoyo loach discovered a hole in their cave (I didn't know it was there). They swam in and got stuck and died. I didn't find out till later when we were netting them and they were missing. I searched all over but it didn't strike me until too late that maybe they found a way inside the cave. I'm a big softie. I cried...it breaks my heart because I could have prevented this if I had thought things through.
The other two are doing fine...but I know they won't be happy by themselves. So I'll have to at some point increase their shoal. I will see if I cannot bring four home so they have a group of 6. I will update things as the tank clears and I continue/finish any tweaks. RIP two Yoyo Loaches...it breaks my heart for this to happen. I really wanted to see all four of you cavorting around the tank and enjoying all that space. :C