First 15Gal Build
---
Hey All,
My first saltwater 15 Gal setup.
Pic's from week 1, Still murky from the sand but my rocks are somewhat arranged.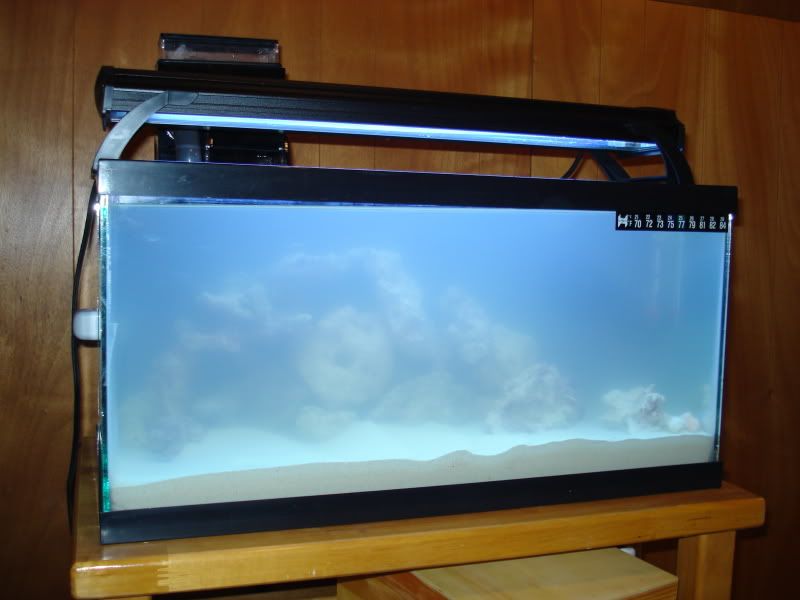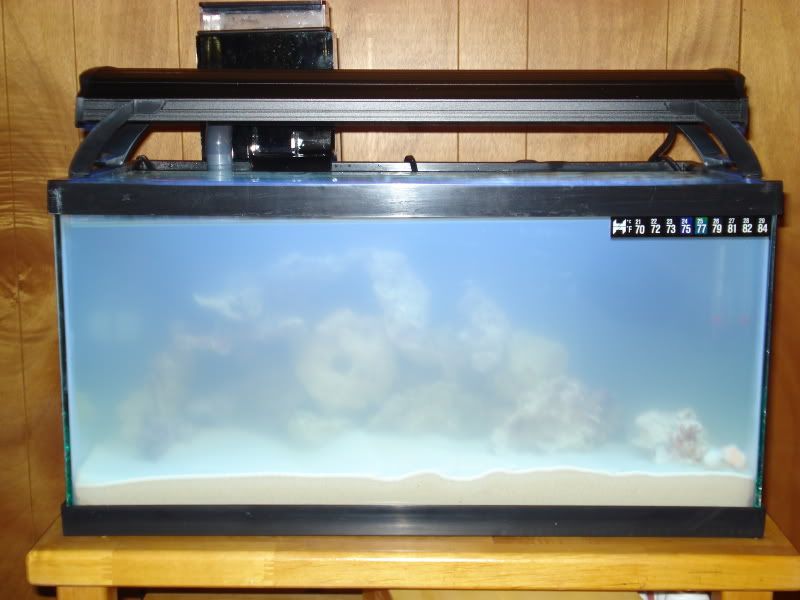 Just introduced a chunk of raw shrimp to help cycle, 7lb of live rock, and 7lb or base.
1st Reading: Salinity - 1.023, Nitrite - 0, Nitrate - 0, Ammonia - .25, PH -8.2
Will post pictures of the progression.
Any comments or suggestions are welcomed!
Cheers
Thanks, It's a Coralife Aqualight HO T5
Quote:
Very nice! What light is that?
nice tank i cannot wait to see how it progresses..... what are your short and long term plans if any? and as this is your build threa i would put all the info you can down so that as you make changes and swap things out you can show what roads you have chosen... just an idea.....
---
Jumping Back into the Freshwater!!!
Posting Rules

You may not post new threads

You may not post replies

You may not post attachments

You may not edit your posts

---

HTML code is Off

---