Cube Sump Build
---
I've been wanting to build a custom sump for awhile now. I have a sump that came with my CADLights cube, but it really didn't have enough space for a big skimmer or anything.
So, I'm building this bad boy for a bigger skimmer, and just have the extra space for reactors and such. Plus, an extra 5 gallons is always nice.
Here is the design I sketched up.
Goodies that came in today : )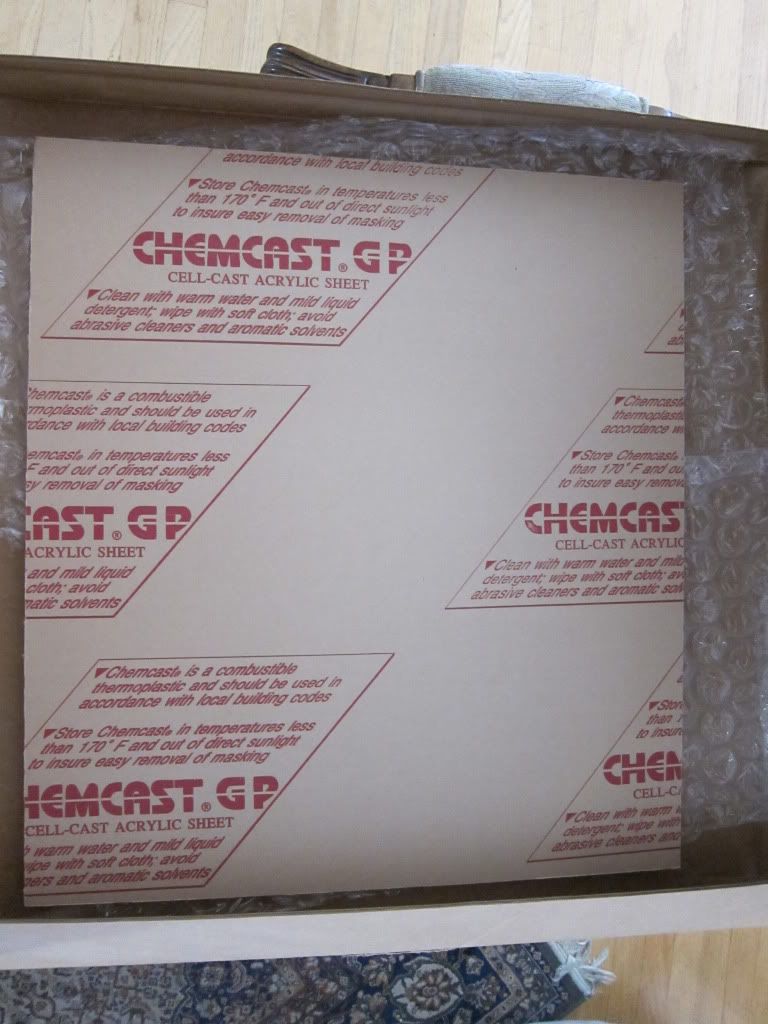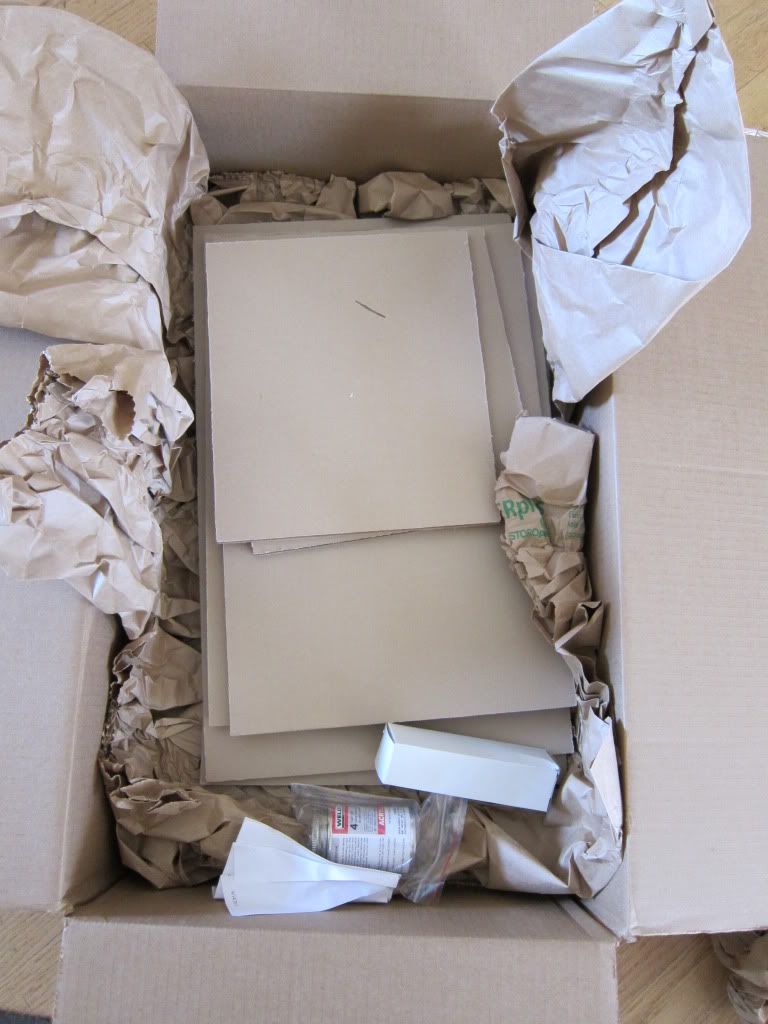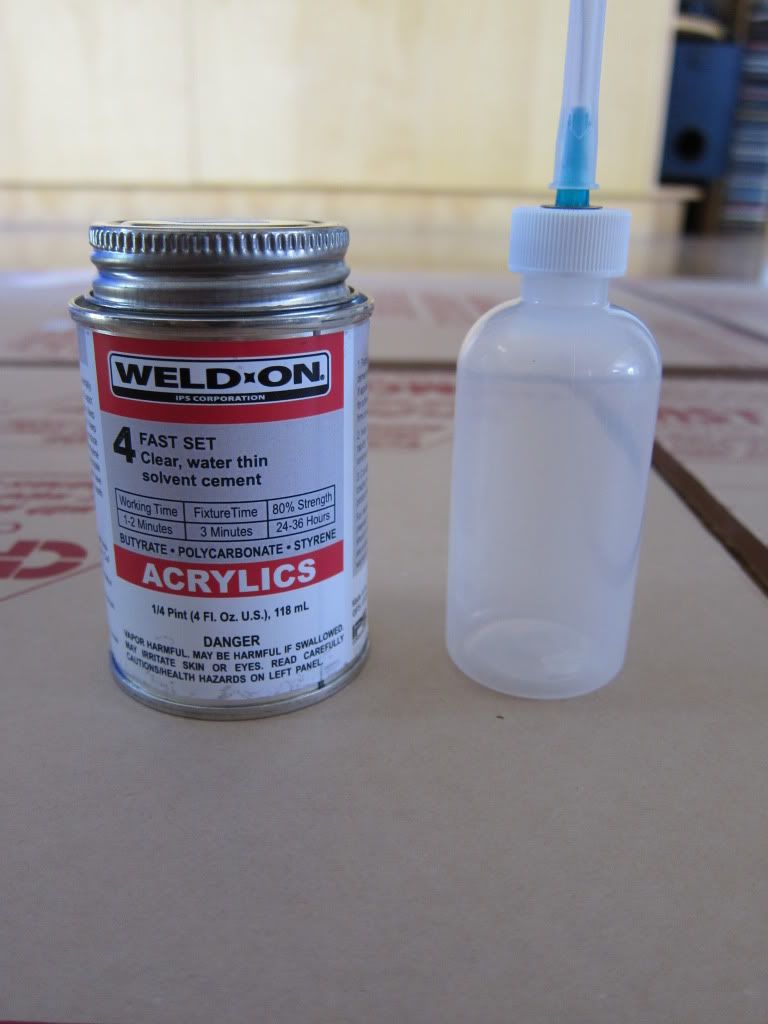 Where I am now.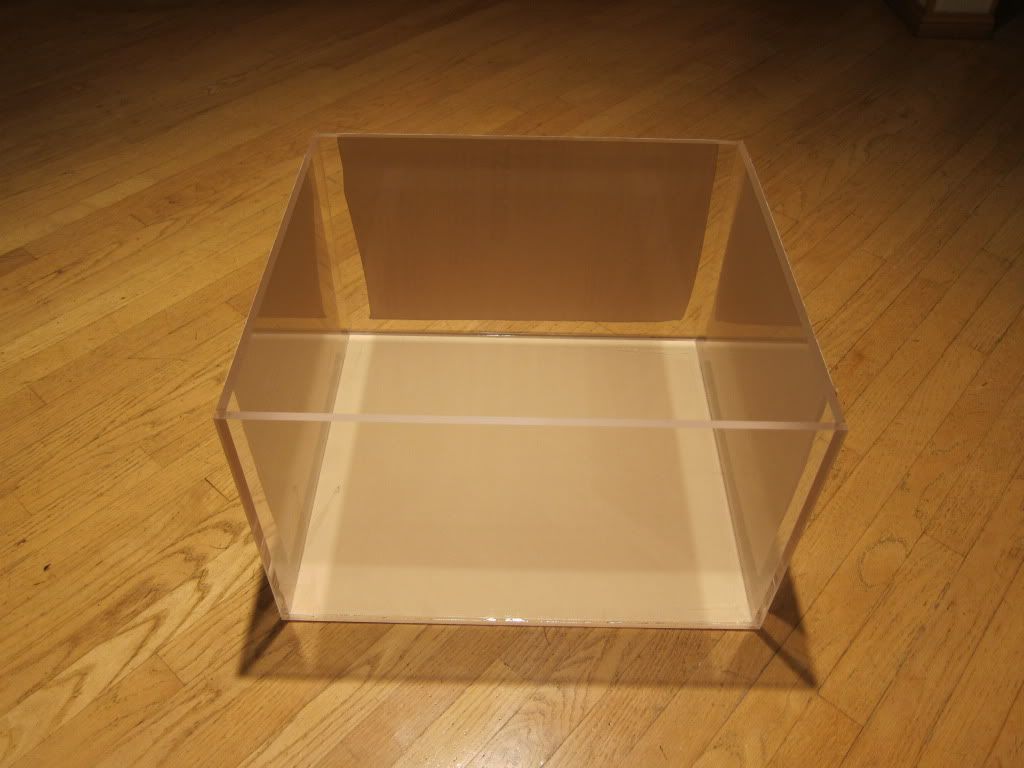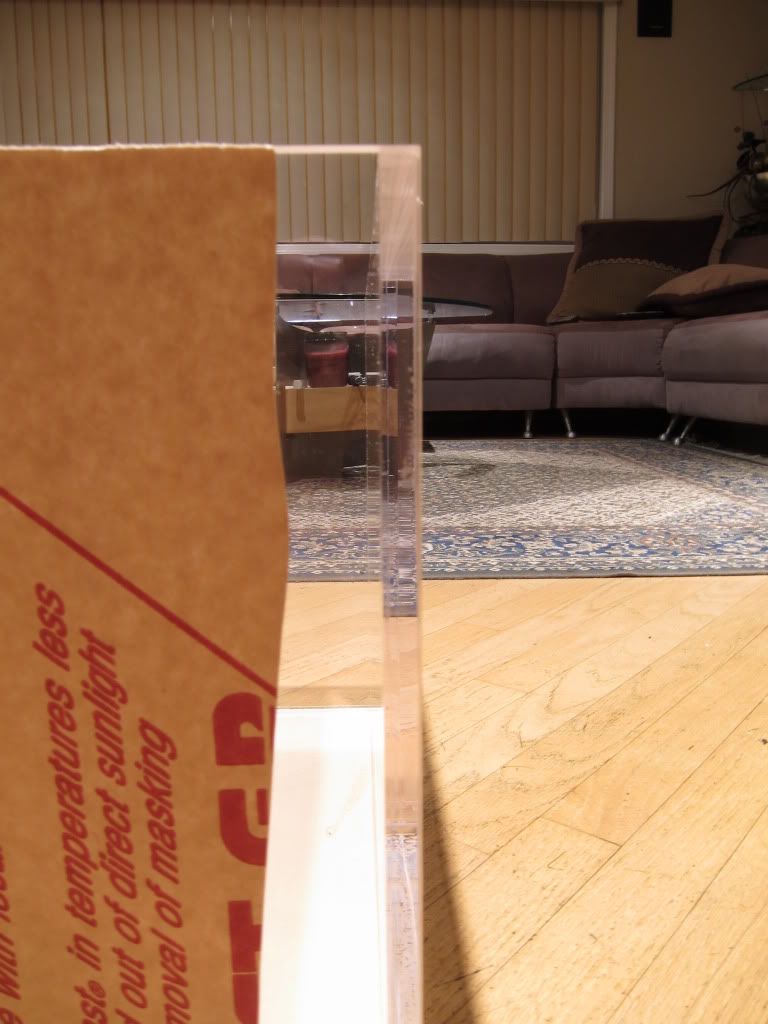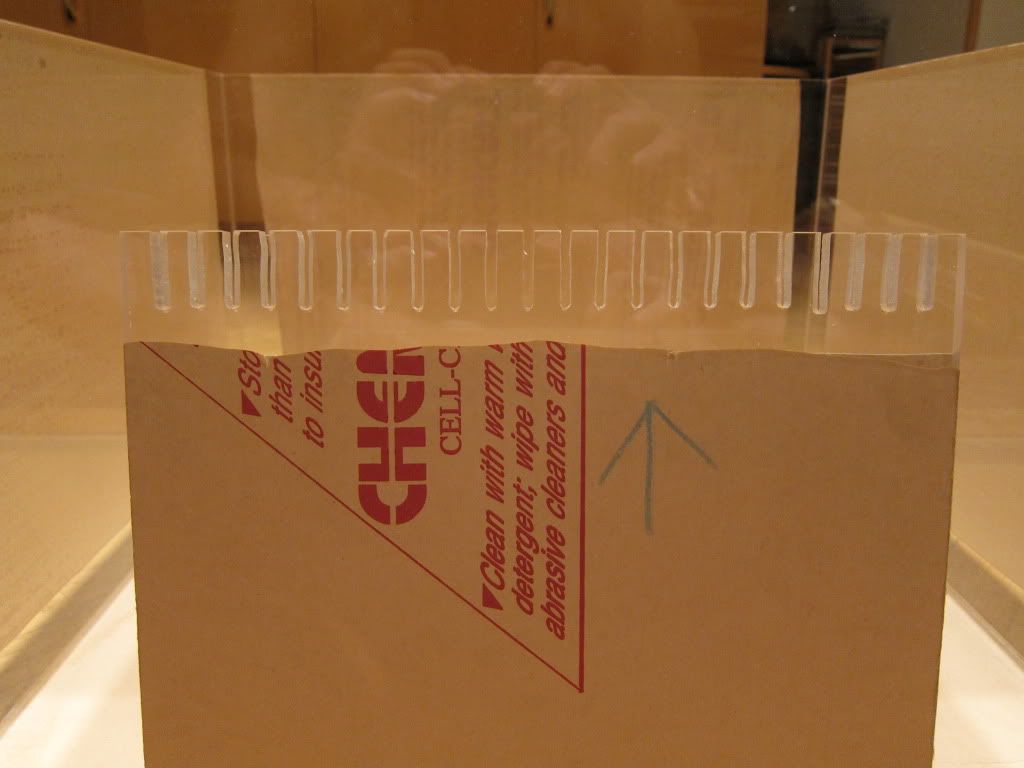 very very cool build i am going to follow along!!
---
Jumping Back into the Freshwater!!!
OMG, those seals looks fantastic! what is your secret?? I use weld on 3 and i keep getting stuck with tiny bubbles on some of my edges... yours looks perfect...
I really dont have a secret.
I just sqeezed the applicator a bit more than usual.

I will post pictures monday. Putting baffles in : )
Hey I'm just a little curious, you did a great job making it right on the money with your alignment, did you just eye it or did you make some sort of jig to get those 90 degree angles? Also if you did just eye it, what methods work best, I can foresee myself trying to do something like that and screwing up my angle if if just a little.
I actually watched a few youtube videos and followed step by step on how the guy built his acrylic tank.
All I needed was the 90 degree angle tool to make everything sit perfect. It also depends on where you buy your acrylic.
Chemcast is by the far one of the best brands for aquariums.
Tapplastics.com uses chemcast and they will cut and route all the pieces for you.
Here's a link to the videos I watched to make my sump.
YouTube - ‪uarujoey's Channel‬‏
Update!
---
Sorry for the late update guys. I got caught up with other things.
I glued in the baffles, the filter sock holder, the eggcrate holders for the bubble trap.
So I'm almost done. I just need to find out the diameter of the probes, so I can make the probe holder. I'm also thinking of making a holder for for my dosing pumps so it can hold the tubbings.
Thats really all I can think of.
I leak tested for over 36 hours and just had 2 spots leaking in the baffles. I just used Weldone 16 to patch those up. Other than that, I'm really happy with how it came out.
You guys think its ok to put those rubber mats that they put under carpets so they dont move around under my sump?
Now for some pictures.
I know guys like pictures lol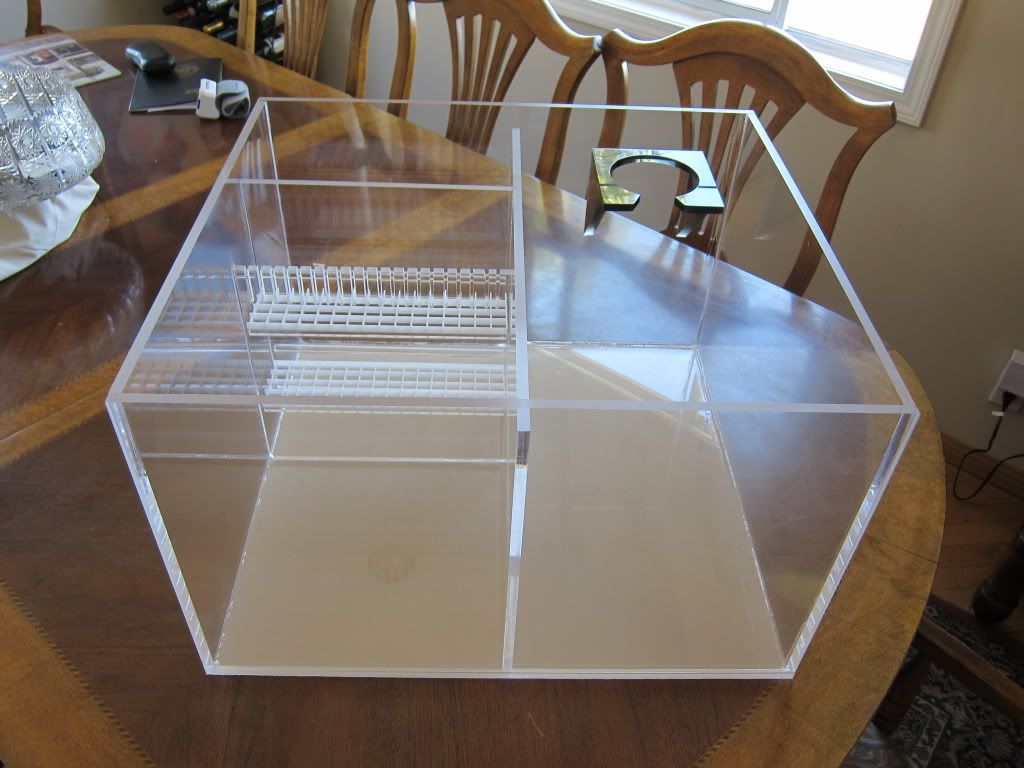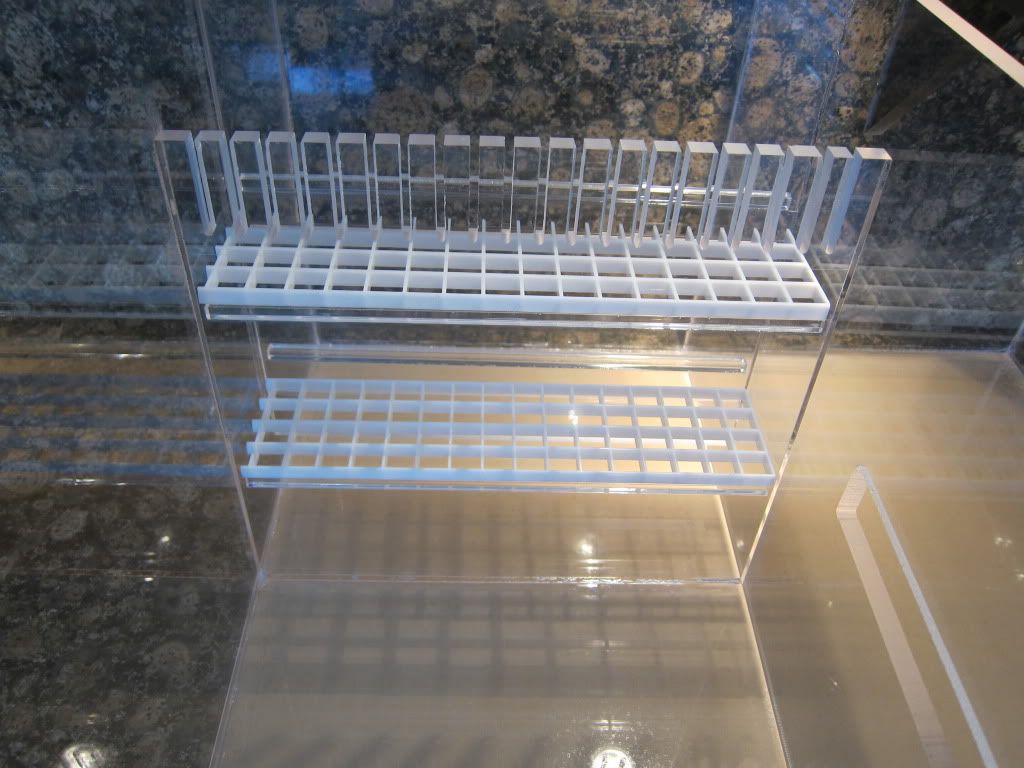 have you ever considered making and selling them? your work is amazing!!!!!!!!!!! very very well done....
---
Jumping Back into the Freshwater!!!
I was just thinking can i send you my plans and pay you to make my tanks for me? LOL i have like a bunch if tank ideas, but lack the skill to execute.

Is the weld on 4 very watery? or is it a lot more viscous than the weld on 3?
Posting Rules

You may not post new threads

You may not post replies

You may not post attachments

You may not edit your posts

---

HTML code is Off

---