The fish are in!!! I caught about 10 mosquitofish from my pond and put them in the tub today! No jumpers thus far and everyone seems to be adjusting well. They even tore apart a fly that landed in the water. And now for the pictures: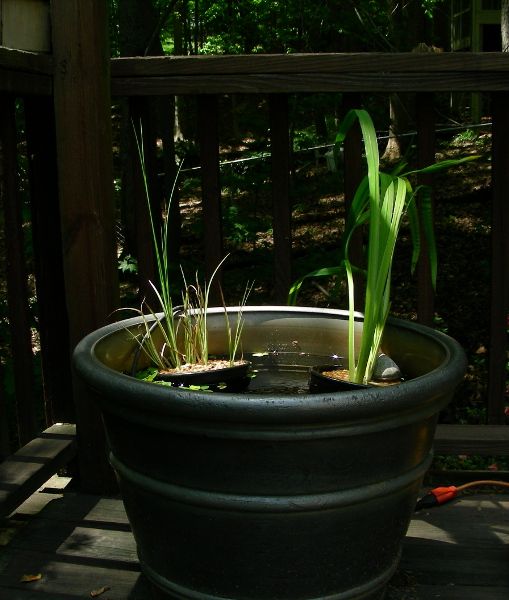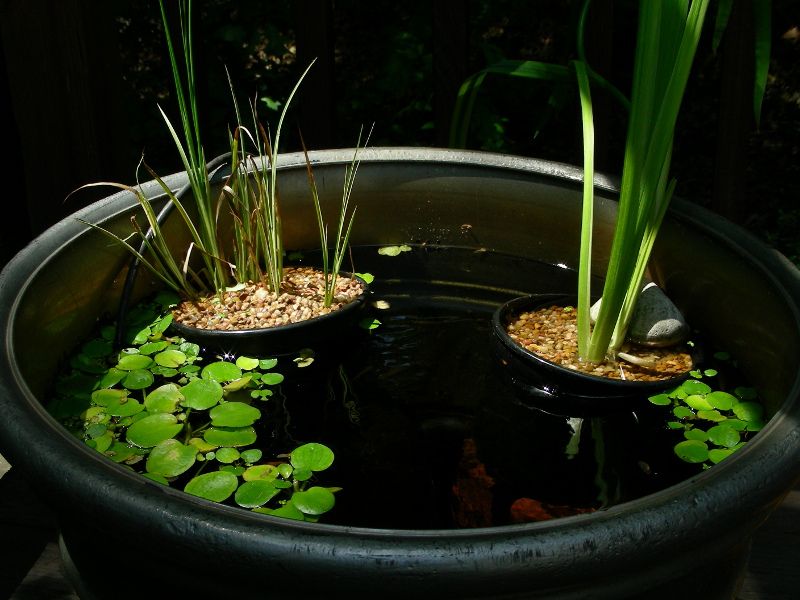 You have no clue how difficult it is to photograph brown fish on a grey background without direct sunlight.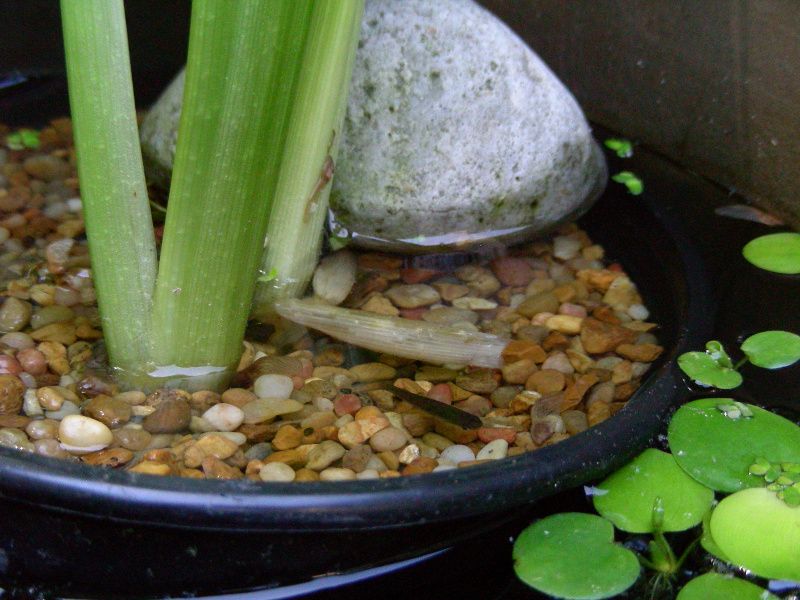 There is just a little bit of water on top of the iris pot, and some of the fish wanted to explore it.
The Tub has come to LIFE! I love it, looks like so much fun! Three cheers for happy little fish! :)

And the photos are great, as always, lol. . . you rock that cam, girly!
Quote:
So the tub also flowered!!!
Yay tubflowers! *luffs* When do the lillies go in?
Quote:
Yay tubflowers! *luffs* When do the lillies go in?
.. I honestly don't know. Probably whenever I get over to a garden center. I've seen them around town before, but I can't remember where. The plants are already loving the fish. I can see new leaves on a lot of them! But I have a feeling I will need to fertilize the lilies a bit.
So awesome. Id love to try this. My kitty would probly just drinm out of it tho xD
Oh man! I totally owe you guys an update on it! There have been some changes. I'll see if the weather cooperates tomorrow, so I can get some pictures. If not it will have to wait until Tuesday.
Wooo!! Pictures!!! So a week or so ago I added a lily from Lowes Garden Center to the tub. I honestly wasn't too sure how it would fare, but it's doing pretty good! None of the leaves are floating yet, but they are sprouted and making their way to the surface!! I really hope they flower. I don't even get enough light in the pond for them to sprout.
The frogbit has really taken over. This is
after
I removed a couple of handfuls to make sure the lily has enough light.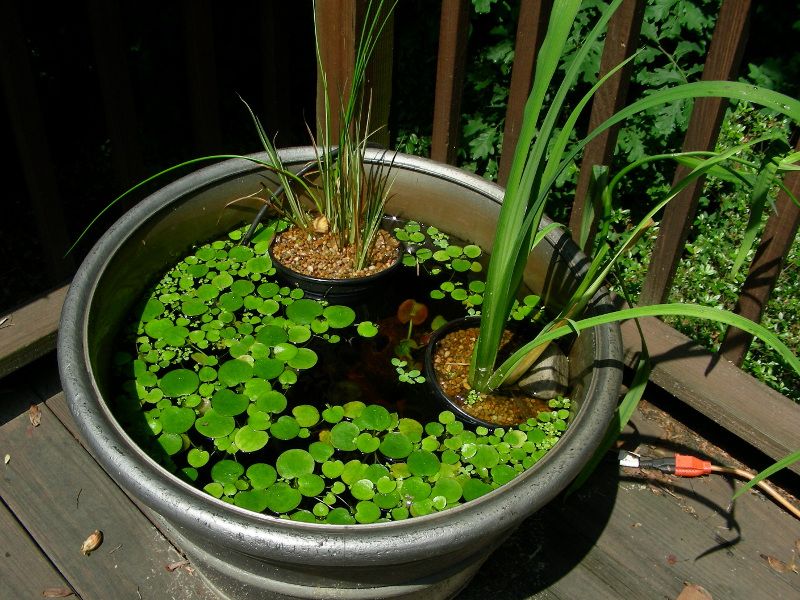 The iris and grass are also doing great. No clue what the grasses are called. Rushes? I dunno...
Oh I love it!!!
Hows the fishys doing?
Posting Rules

You may not post new threads

You may not post replies

You may not post attachments

You may not edit your posts

---

HTML code is Off

---