Reptile pictures - Lots
---
New to fish, but old to reptiles. Have been keeping them for over 4 years. I have 1/8 of what I used to have due to a move but still have a couple friends lying around. At one point I had 21 snakes, tortoise, 4 lizards (savannah monitor, chameleon, bearded dragons, cresteds, leopards)
Used to work at a reptile zoo back in the day. Fun stuff,
So just sharing some pictures, hope you enjoy!
My current set up: Top down, Jungle Carpet Python, Ball Python Juvi, Boa Constrictor, Another Boa and at the bottom is my first snake ever, a Ball Python
Boa Constrictor
BP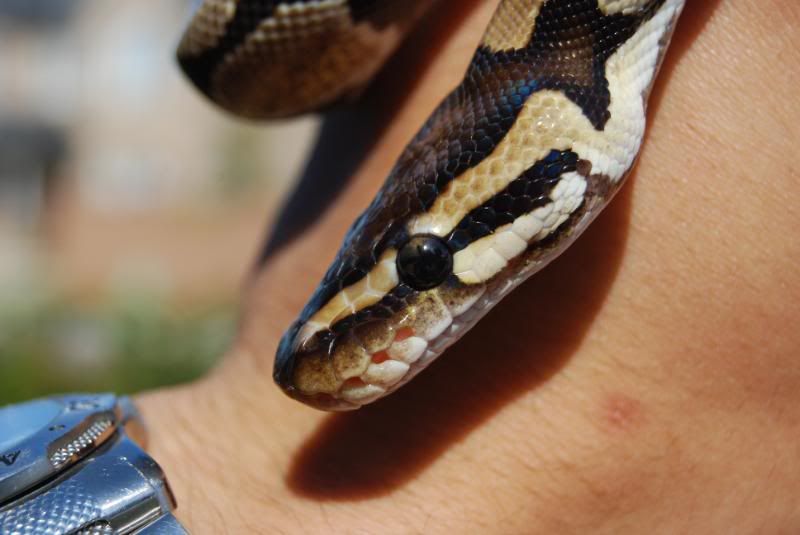 And some more random pictures...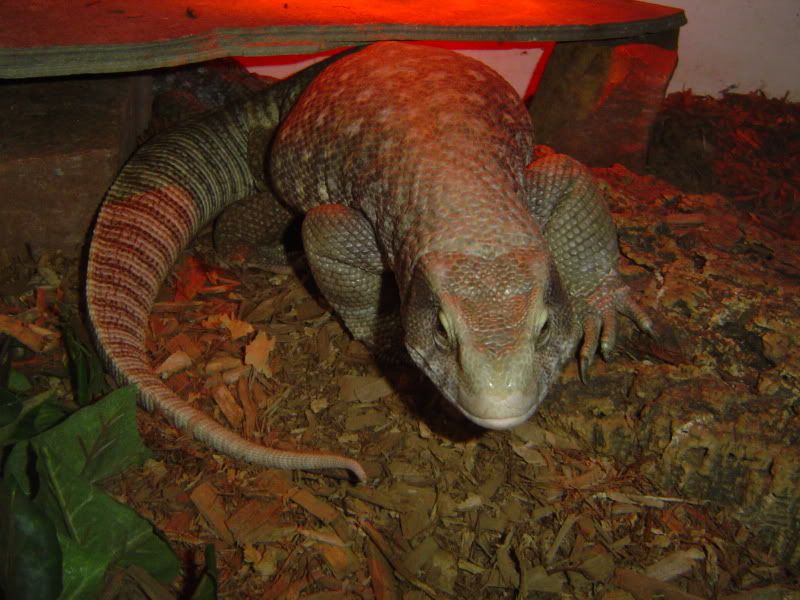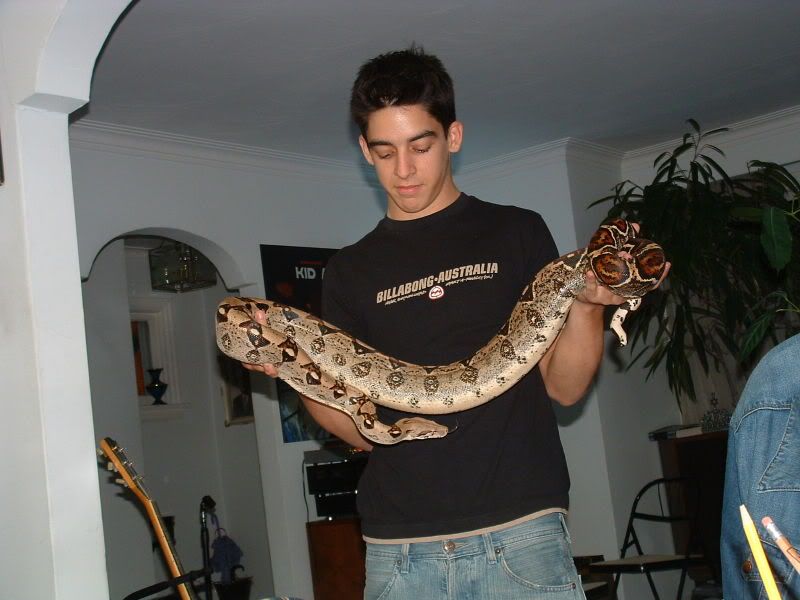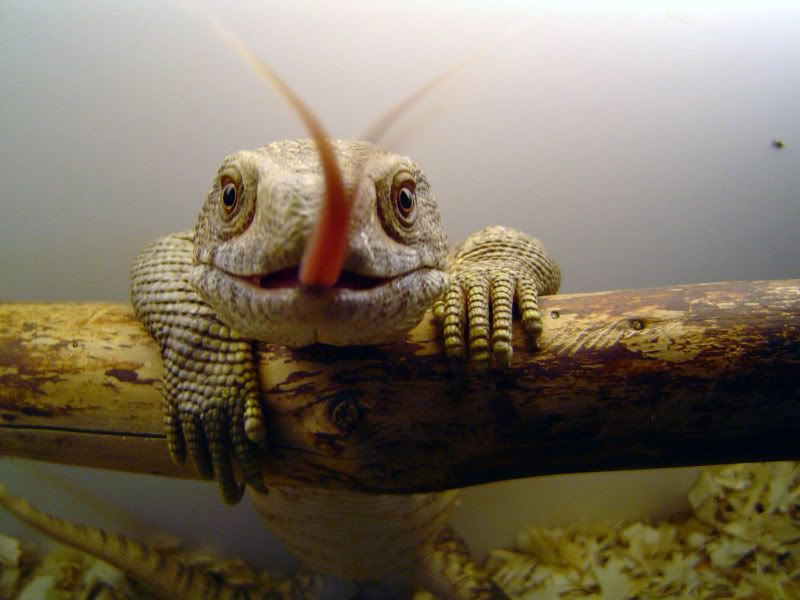 Hope you enjoyed :D
how many times have you gotten bit? and chamels are one of my fav reptiles
Beautiful shows. These are some of the best I have seen. I love your variety as well.

I hope to do something like this someday... As for now I have 1 Leo.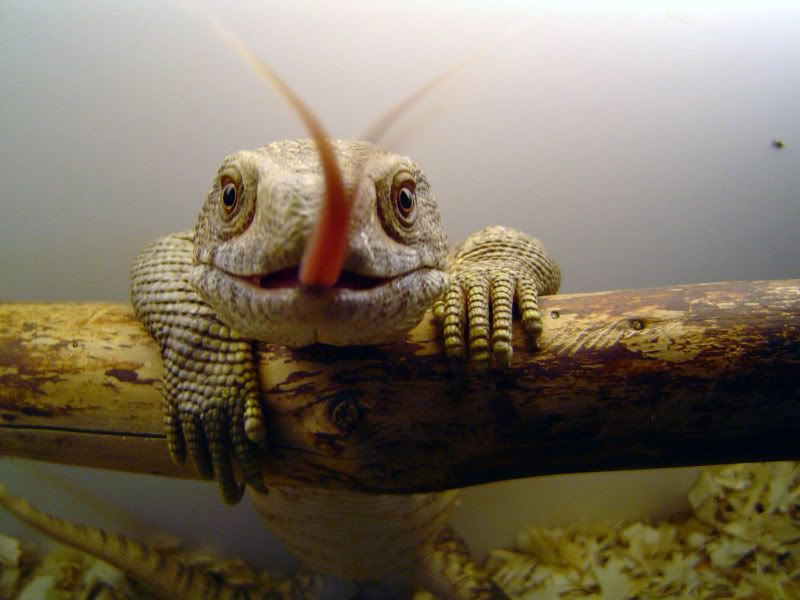 i totally love this picture.
the others are prety awsome too.
:)
---
when you set up a new tank,hide an extra
sponge or two behind some decor,that way you have
something seeded for you next filter.
those look gret! I wish I had room for all those! I feel bad keeping them in tanks in under 500g tho, so no snakes till I convince my mom to let me get a tank that large!
---
~veganchick~

All things bright an beautiful,
All creatures great and small,
All things wise and wonderful,
The Lord, God made them all.


*Vegans Have more Fun*

http://www.petshopanimals.webs.com

500 gallon?????

It is funny, because sometimes I have friends come over and ask me why I have some snakes in what appear to be small enclosures, and I begin to explain to them that, for instance, the Ball Python, in the wild, lives in termite mounds. These snakes rarely leave these mounds and are ambush predators. This basically means, they sit around all day and wait for a food item to walk on by.

I have also noticed that I could give this species large 60, 80 gallon tanks to live in, but they would still find the smallest crevice to hide in and stay there for weeks, only sticking their heads out weekly to feed.

So long story short, don't think they need ridiculously large enclosures to "be happy". I have actually found ball pythons do better in dark rubbermaid containers. I used to use a rack system, which held 2' long, 18 inch wide and 8 inch tall rubbermaids. The animals inside also had a place to hide. As one who knows this species, they are very picky eaters and tend not to eat for weeks, sometimes months, for what appears to be no reason.

I found my two Ball Pythons readily ate in these containers and were far more picky when originally being kept in glass aquariums. It is hard to accept the fact they thrive in these less physically pleasing enclosures, but fact is fact. And don't get me wrong, their are some species of snake that would require large enclosures, especially those that grow large, but even small slender but long snakes would require large enclosures, such as the Blue Beauty. They get to about 7 feet but are thin, like a golf ball thickness. These are very active snakes and would really be ideal in a very large enclosure.

I also would not suggest glass aquariums, those should be left to the fish. They tend to be very poor for keeping humidity as they are usually sold with screen tops. Wood enclosures or plastic/acrylic are better.
Posting Rules

You may not post new threads

You may not post replies

You may not post attachments

You may not edit your posts

---

HTML code is Off

---