My own immersed set up attempt
---
SO! inspired by Aokashi, I decided to start up my own little immersed setup. I had a 3 gallon Kritter Keeper not in use, and plants that kept floating, and DIRT! So i decided to go for it.
Since Ao said any dirt should work, I used what I had.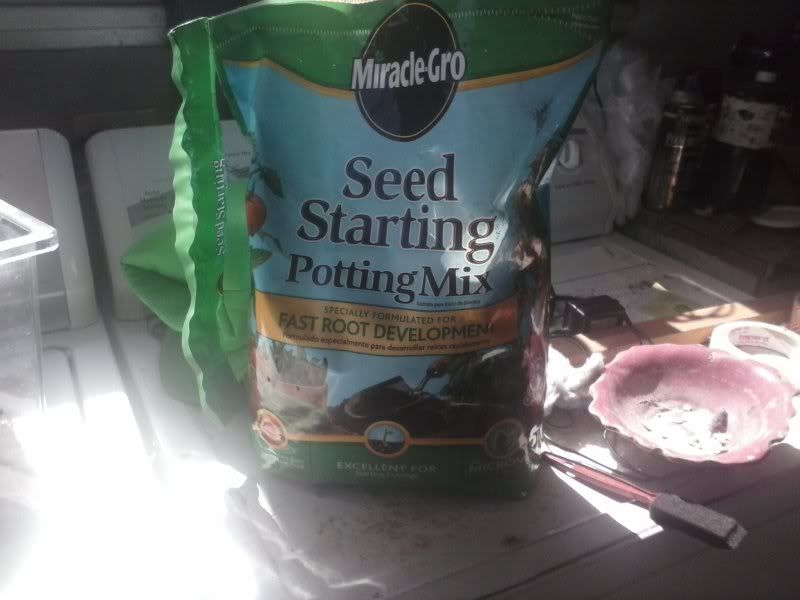 And put it in my kritter keeper.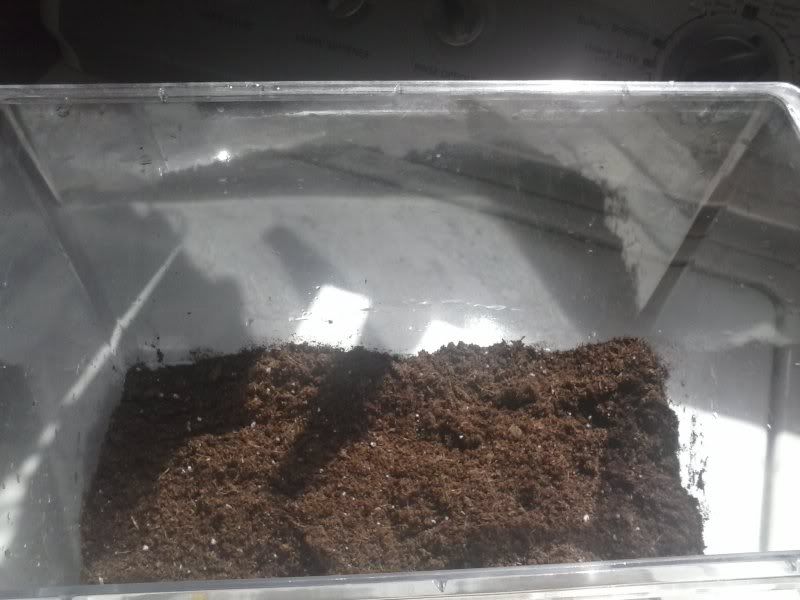 Then i got the dirt wet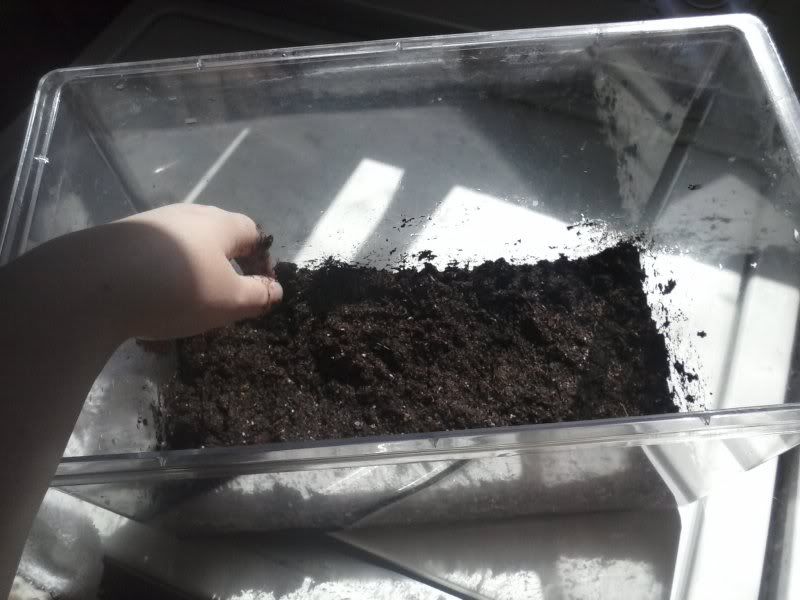 I pulled bits of stems that were floating out, and trimmed a few of the ones that were growing tall in my 29 gallon tank, and I pulled some moss out too.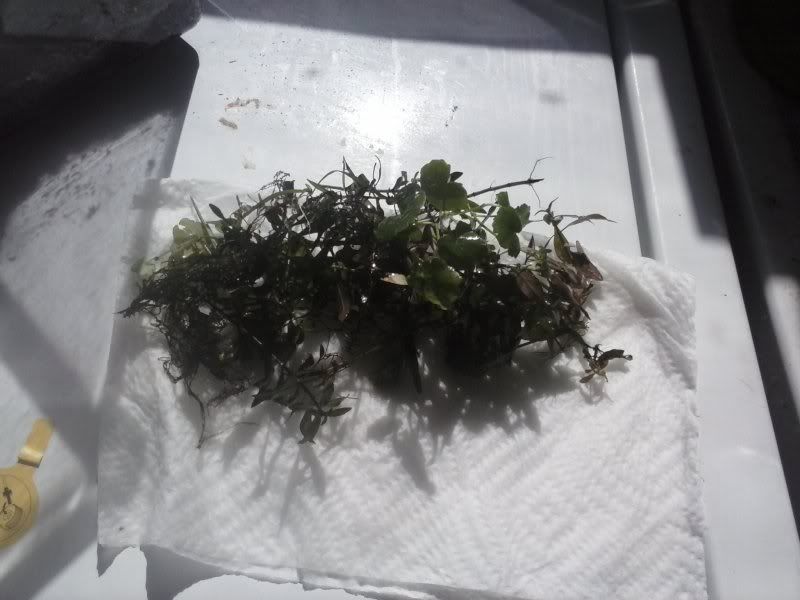 I tried planting like stems close together, just for fun.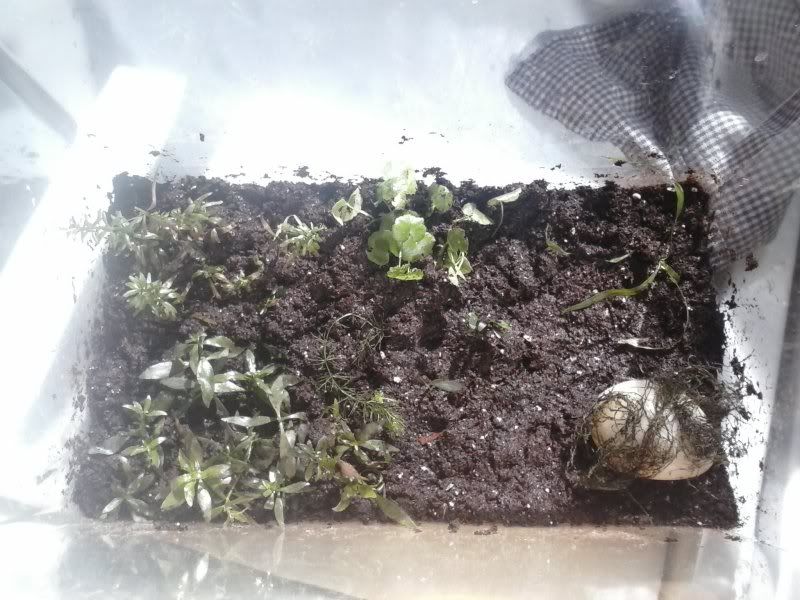 Then I put it on the back porch, next to some floating plants i pulled out and put into 1 gallons.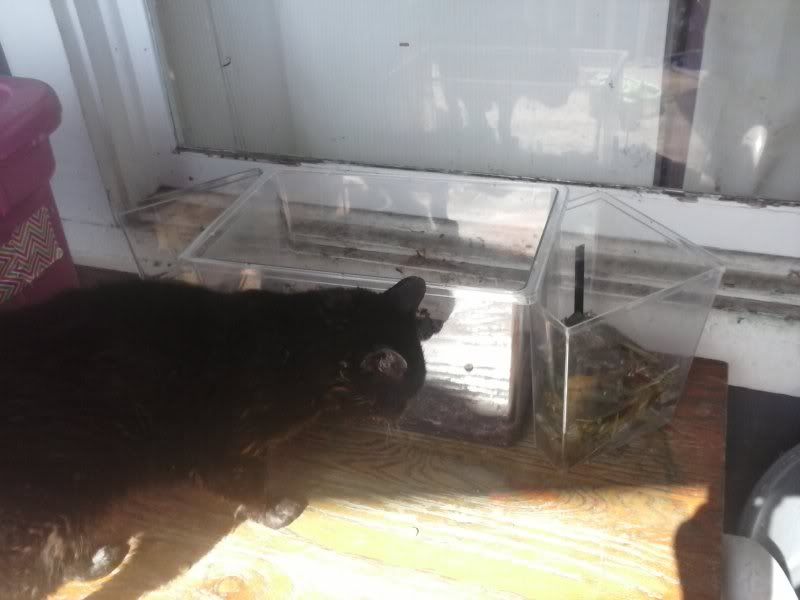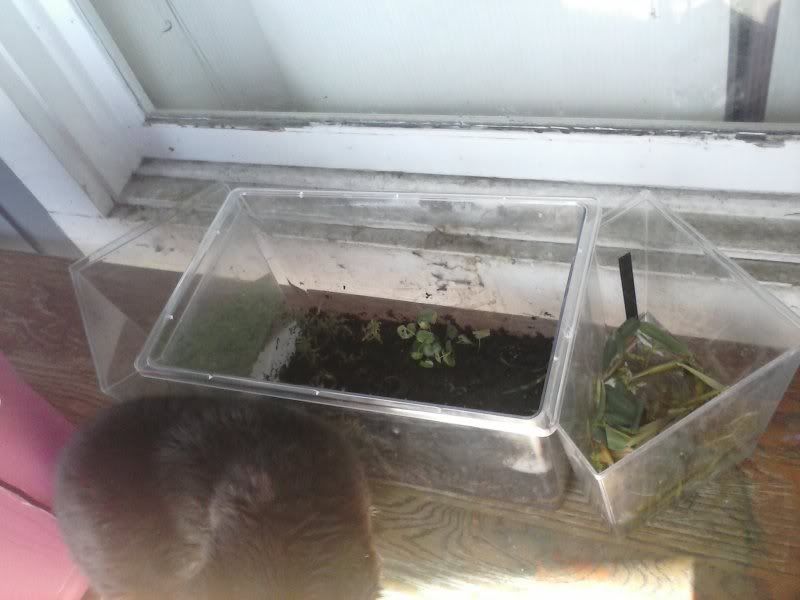 hygroriza (asian water grass)
duckweed and frogbit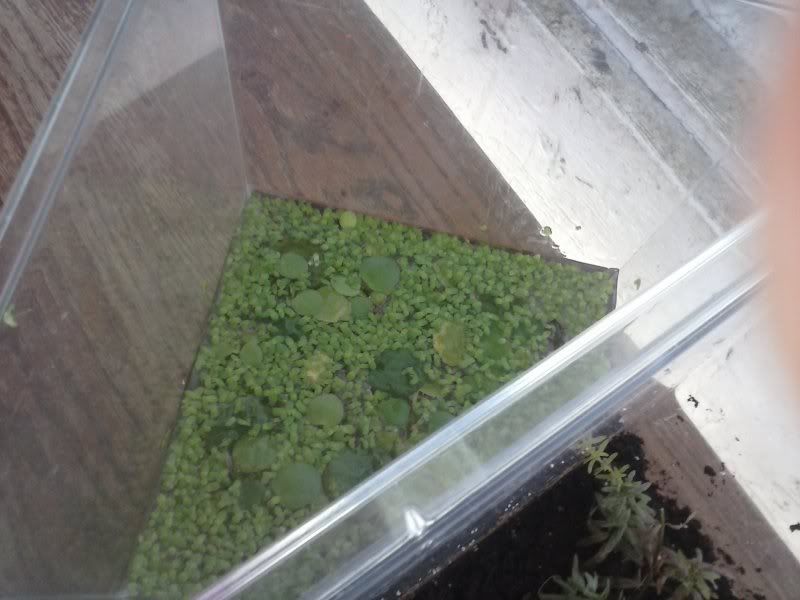 Probably need to sell some of that hygroriza off though. It's going crazy in my 29.
Annnnnd there we go. That's all I've got for now! I'll keep folks updated, and be happy to hear any advice!
Thanks man

I went ahead and covered the tank with plastic wrap, just to keep it humid.

Would you guys suggest bringing it in in the evening? it's been 70ish in the daytime, but the nights are a bit cooler.
here in ohio we are still getting frost, I cant imagine that would be any good for that type of setup. going to be sick if it turns out! P.S idk how much bearing this has but the starter fert you have there is high in phosphorus to help get roots going. I would keep a eye out for toxicity from too much phos but then again ive never done immersed so not sure how those types of things work.
I'll watch it. It hasn't got any fish so i think it'll be alright buuut I've never done it either. Kind of an experiment. If i decide to add critters to this tank in the future, I'm going to wait several months before adding, do plenty of testing, etc :)
So THAT'S the awesome leaves I have floating with my Salvina and Duckweed. The angels love them!
I would probably bring it in at night, doesn't get light a night so no real point leaving it out. I think some people mix ferts with water then either add that to the substrate or spray the plants with it, but you'd need a spray bottle for that =P. You could mix them up in a cup or whatever you mix stuff in currently.
It's adorable!! I really hope it does well for you! I love those little 1 gal tanks on the side! And we got some cute kitty shots! :3 It'll be really fun to track the progress this summer.
Then in at night it shall come!

Thanks Izzy! I'm really hopeful it does better like that than in my tanks. Idk.
Posting Rules

You may not post new threads

You may not post replies

You may not post attachments

You may not edit your posts

---

HTML code is Off

---