Thats a cool moth, unfortunately I know next to nothing about moths in your location.
My caterpillars started reaching the 3rd molting/instar today. I'm starting to ask around for people or nature centers that want some of them. I am probably still gonna end up releasing 100+ of them into the wild. The 3rd and 4th instars are the prettiest IMO. They look funny right after they shed with huge head and feet lol. FYI these guys are totally harmless and can not bite, sting or even poke you. The spines are not hard to the touch but usually enough to discourage a bird from swallowing them along with the warning colors. They are not poisonous however.
Most the luna caterpillars took to the walnut which I was expecting since that one of the host plants the guy I got them from said he used. Monarchs caterpillars are unique in their single species of host plant. Most have many different ones. The cecropia for example can be raised on lilac, willow, and many other plants. Same with the luna, but they all have their favorites. Once they start eating a host plant however they are reluctant to ever switch to a different host plant. Especially if its from a desirable host plant to a less desirable one, they would more likely die then switch.
---
Last edited by Mikaila31; 06-21-2012 at

01:17 PM

.
Well into the 4th instar for the cecropia caterpillars.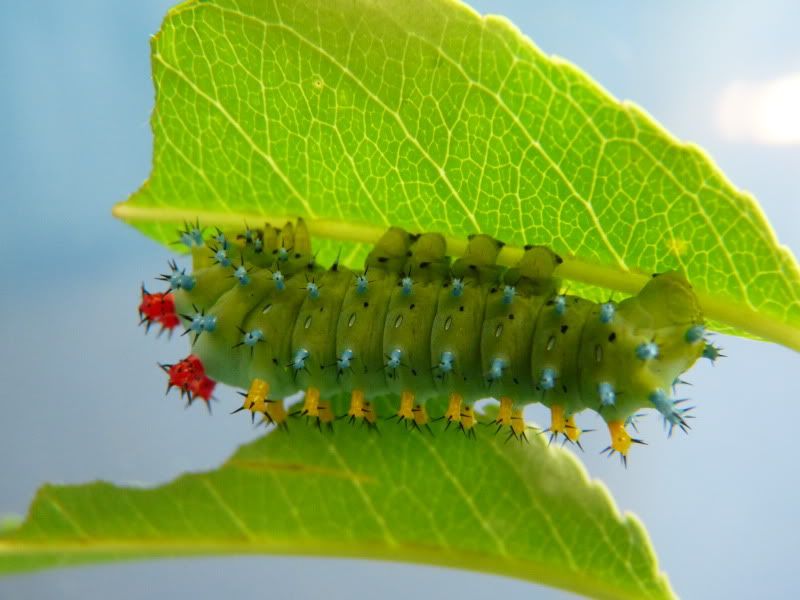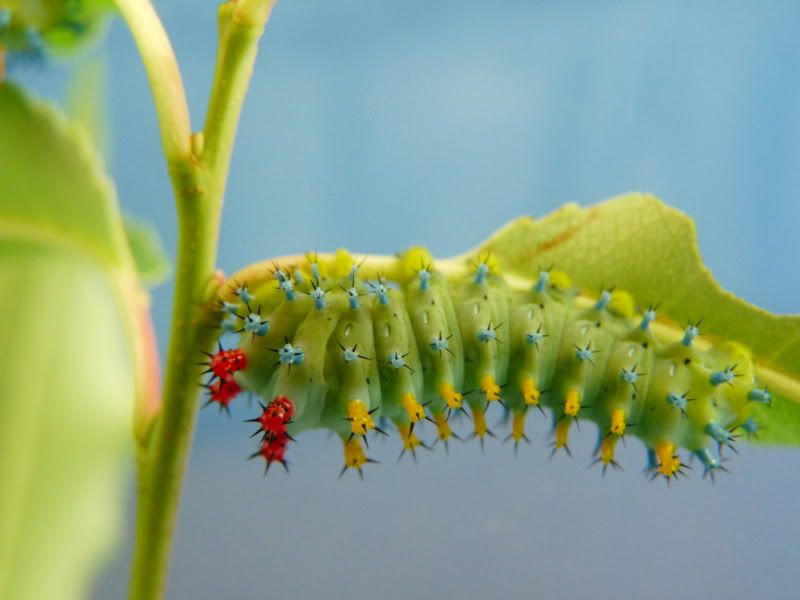 IDK what instar the luna cats are since they seem to eat their moltings, but they are growing fast. Not as cool as the cecropia, but they always look like they are plotting evil plans >.>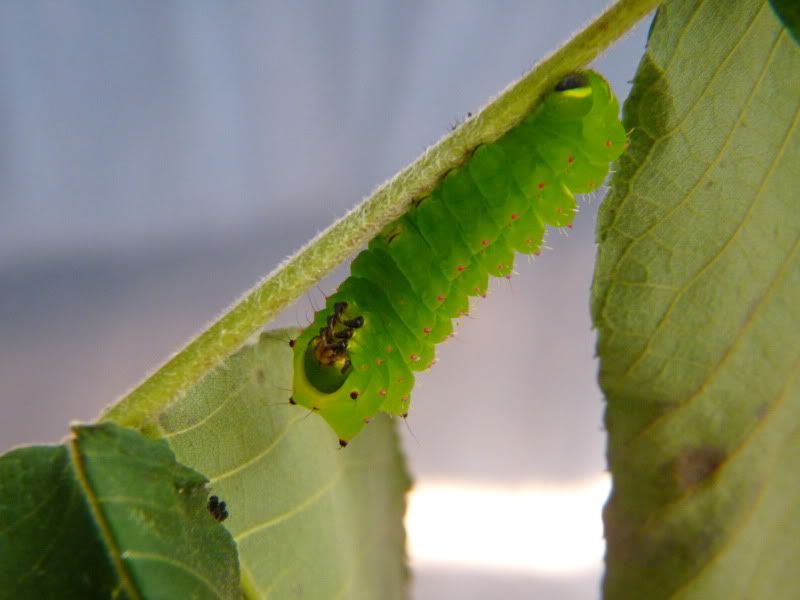 Wow their beautiful! I love the colors on them. That is amazing! Good stuff on keeping track of the growth, great pics Mika.
Caterpillars are so cute!And yours are no different. <3

Last year I was at the currency exchange and their was a caterpillar on the floor. So I put it back up the tree. People were looking at me like I'm nuts, but I onlydid it to save the caterpillar. I felt like I was a true animal lover and I am. <3
wow those colours are beautiful.
---
when you set up a new tank,hide an extra
sponge or two behind some decor,that way you have
something seeded for you next filter.
Just keep growing B)
The oldest cecropias started hitting the 5th instar this week. This is their last instar before cocooning, but they put on a lot of growth in the last instar. ATM they look kinda baggy and wrinkly till they grow more. They also trade the red for orange and black. If anyone's interested in knowing the blue circles that run in a line along the side of the caterpillar are called trachea and are basically entrances of air tubes for breathing.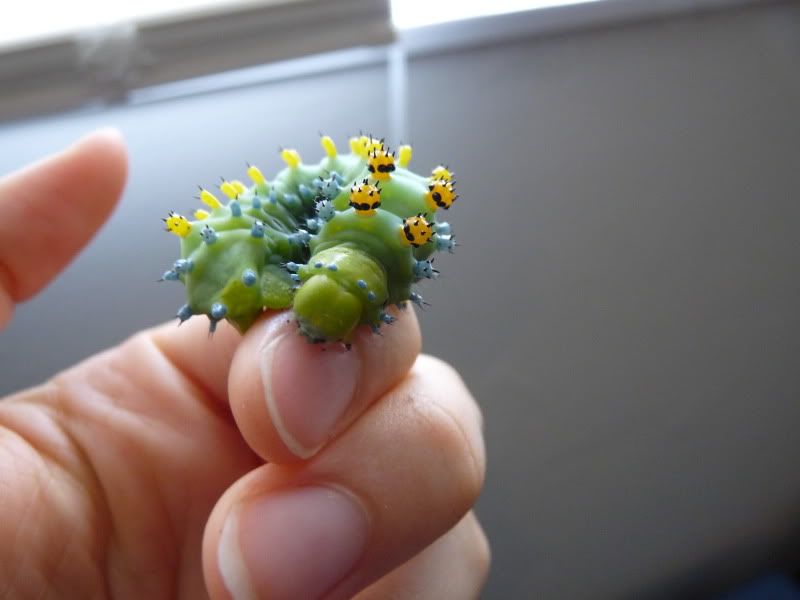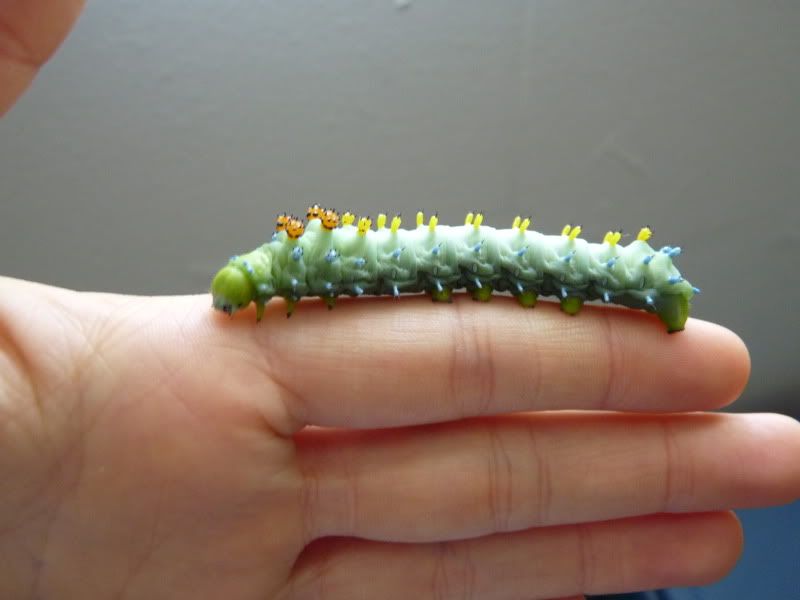 Luna caterpillars are growing as well. When I checked on them this morning they had stripped all their branches are were starting to get frantic lol. Many of the larger caterpillars both luna and cecropia get to the point where they are too large and heavy for going out onto the leaves so they kinda wrestle and pull them to the branch.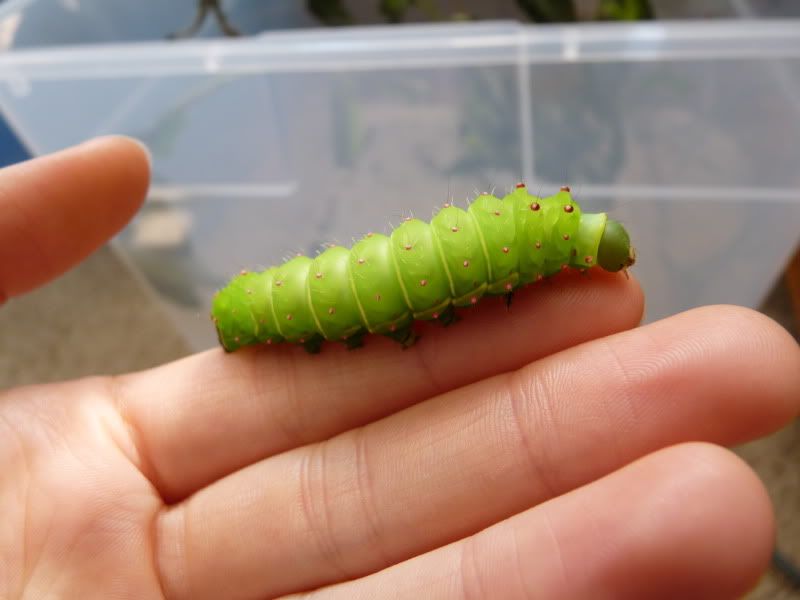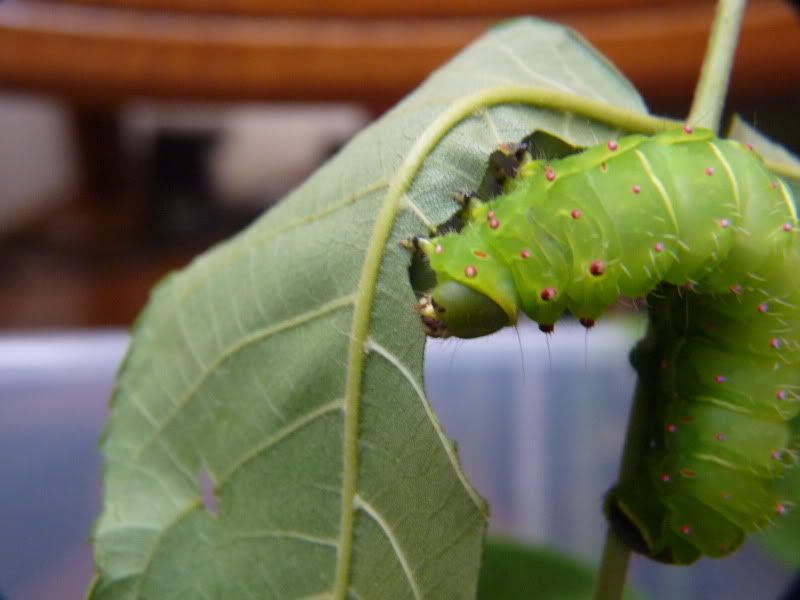 Wow! They really have grown! I really like the first ones, though i agree, the seconds do look like they are plotting! Gave me a good laugh!
---
Lyzz.RI.23
RIP Lilly May, our 13 y/o beagle, taken from us 6.8.12

Main tank:50 gal/betta/Guppies/Cories/BNandRNPleco
15 gallon/endlers/least killifish/otos/ADF
45 gal: wintering goldfish
Fry Tank:10gal/Tonso'babies, all ages
2.5:Algeafarm
Poodle Mix.Tomcat.Rats!
*New cattle dog pups! *

Also, check out my journal!

https://www.tropicalfishkeeping.com/j...journal-88547/
gosh,they're really quite big !
---
when you set up a new tank,hide an extra
sponge or two behind some decor,that way you have
something seeded for you next filter.
CREEPYY!! AHHH!! lol beautiful though.
Well we had a stowaway on some leaves I got this morning. A tiger swallowtail caterpillar aka caterpie
. This little guy pretends he is a snake and even has a fake tongue he can stick out if birds think otherwise.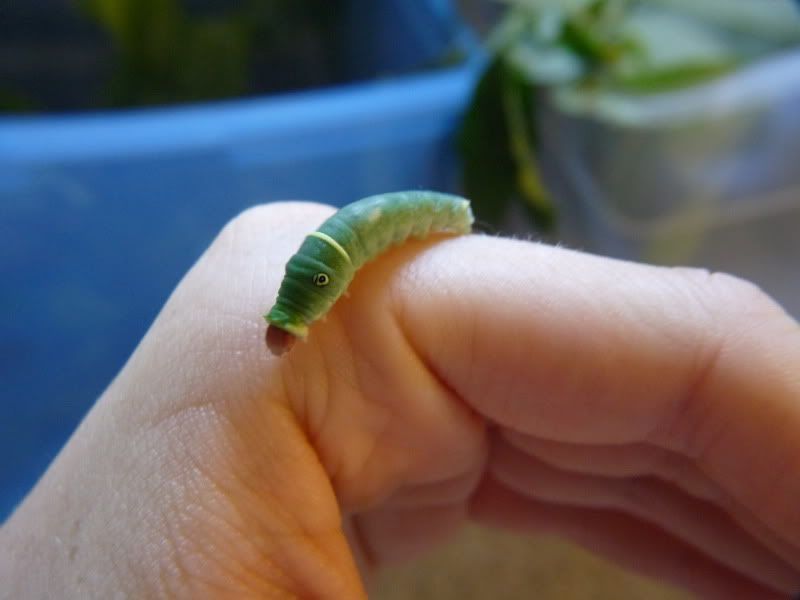 This is how much the lunas eat in 21 hours. The good news is they gotta start cocooning soon lol.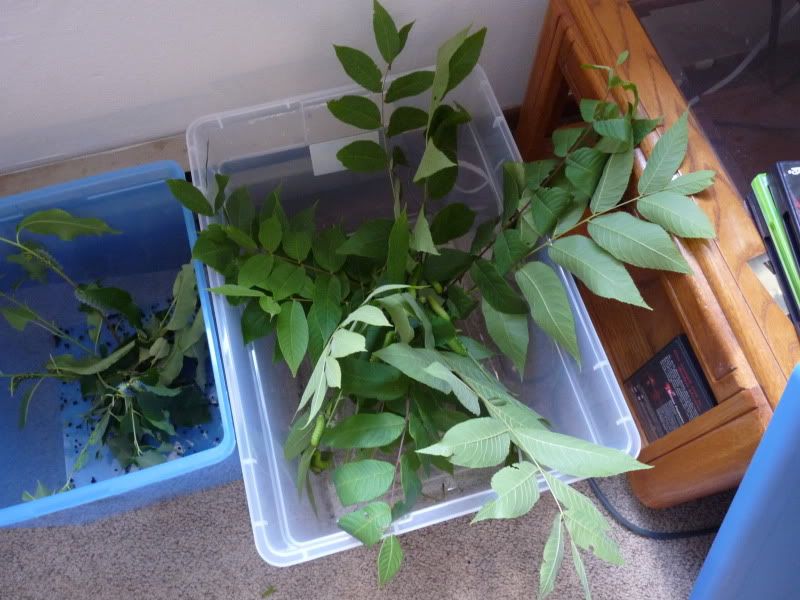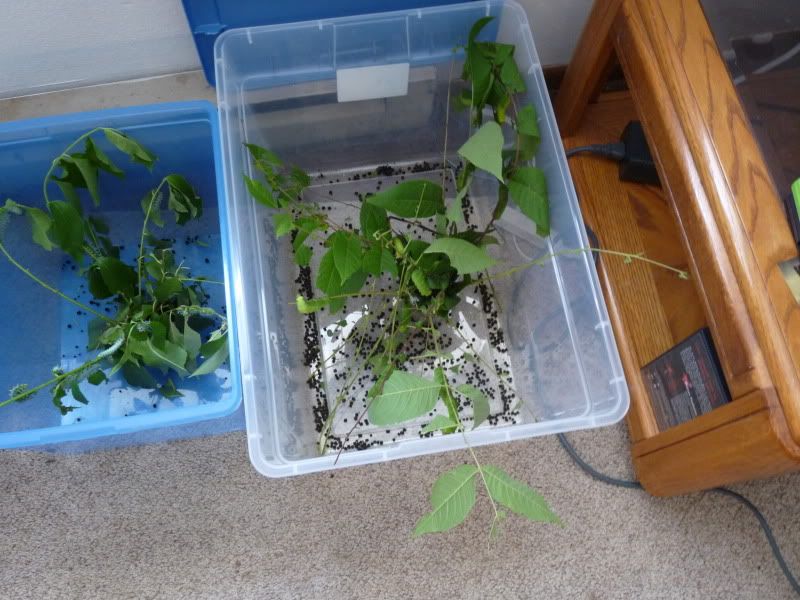 A comparison between a luna caterpillar and a mature cecropia caterpillar thats filled out a 'little', possibly the same caterpillar from my last post lol. I said he was kinda baggy and wrinkly. Also some really short HD videos of cecropia and luna caterpillars.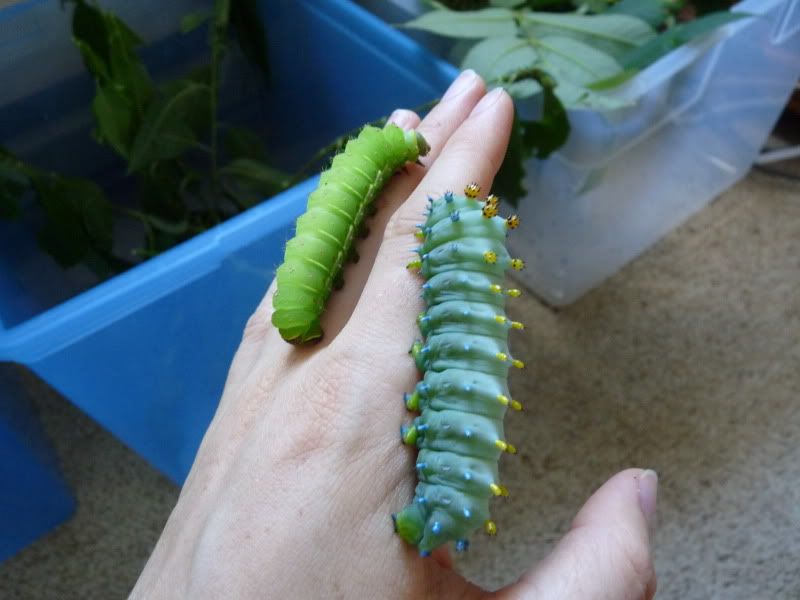 Posting Rules

You may not post new threads

You may not post replies

You may not post attachments

You may not edit your posts

---

HTML code is Off

---