New african cichlids in my tank!
---
i have never posted pics of my tank or fish but i thought id break you guys in with these. i have 10 african cichlids. im not sure of what kinds they all are but maybe you guys could give me some help with that. i do think i have some from the different lakes but most are probably malawi. not sure if i have pics of all but here are some. for the most part they are aggressive but are getting along ok so far. there is some chasing and nipping but thats about it. i started the tank about 3 months ago and so far things are great!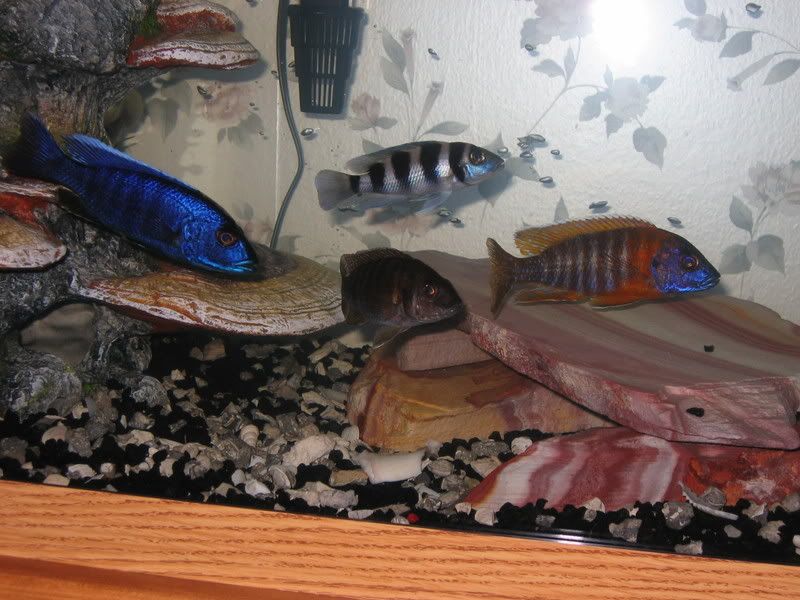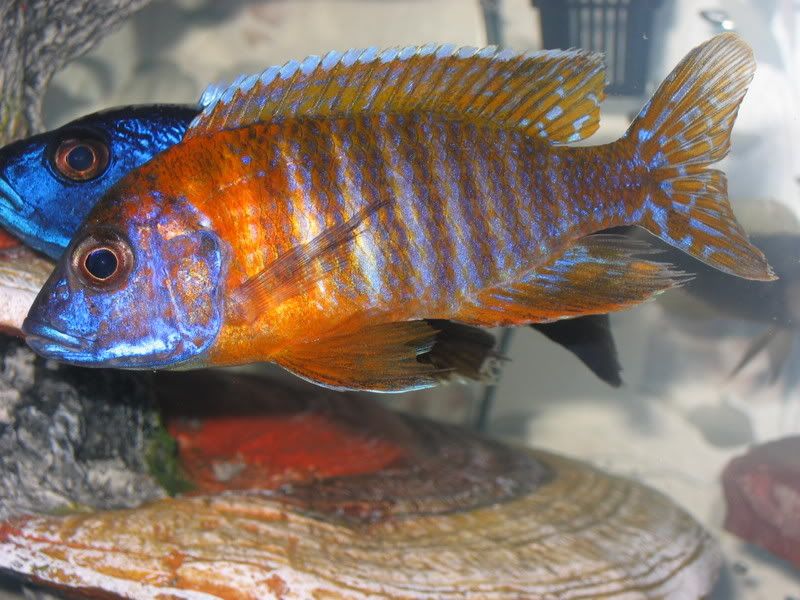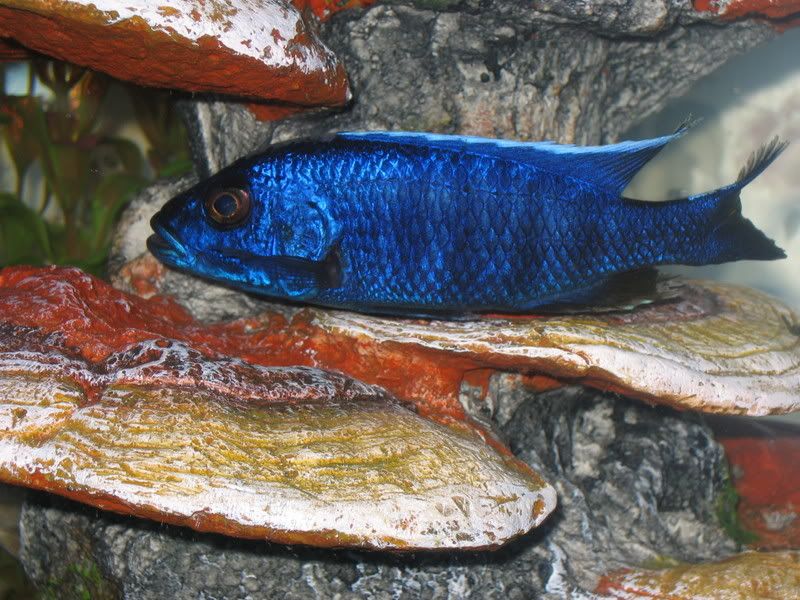 i know that i have 2 albino haps in there that are not pictured. i have an electric blue. i have a peacock but im not sure what kind...hes the brown one. the one that really has me confused is the one with the thick dark black stripes. he was very aggressive until i put in bigger fish. he still tries sometimes though.lol!
i will try to link a vid to give you a better look.
YouTube - my african cichlid tank
wow thanks for sharing.
---
when you set up a new tank,hide an extra
sponge or two behind some decor,that way you have
something seeded for you next filter.
What size tank do you have? Stunning photos by the way. I envy all of you that have a camera. :P
NICE fish, great color. What size is your tank??
---
If you don't stand up for something you'll fall for anything...
Just watched the vid. How did you do that erupting volcano??
---
If you don't stand up for something you'll fall for anything...
the tank is a 55 gal. i do have some fighting in there between the fish. they nip at each other and take parts of fins and rip fins. i dont know if a bigger tank would solve the issue but im sure it would help. later down the line i will try that.

thank you all for your compliments.

the volcano is made like that. its not erupting but it looks that way. it was the coolest thing when i saw it. its a bubbler with a red light in there.
I'm certainly no cichlid expert but ten at full grown size in a 55 gal might be pushing it and explain some of the squabbling. A few nips here and there is not a big deal but I'd be concerned about ripped & torn fins.

Maybe more hiding places (creating more territories)would help?

So, where did you get the volcano???
---
If you don't stand up for something you'll fall for anything...
Posting Rules

You may not post new threads

You may not post replies

You may not post attachments

You may not edit your posts

---

HTML code is Off

---