My 10 gallon community - Betta, Cory Cat, Platies, Neon Tetras, Zebra Danios...
---
I've always wanted an aquarium full of little fish... I've finally got it!
Here is everything I have:
1 betta
1 cory cat
3 mickey mouse platies
4 zebra danios
4 neon tetras
I was worried that my betta wouldn't get along with them but everyone seems to be happy other than the cory cat who sits in the corner sometimes (I think I have to get another green cory cat so she'll be happy). The betta acts like he doesn't even notice the other fish and he's very relaxed towards the other fish. My girlfriend named some of the fish so I'll tell you their names below...
The whole tank: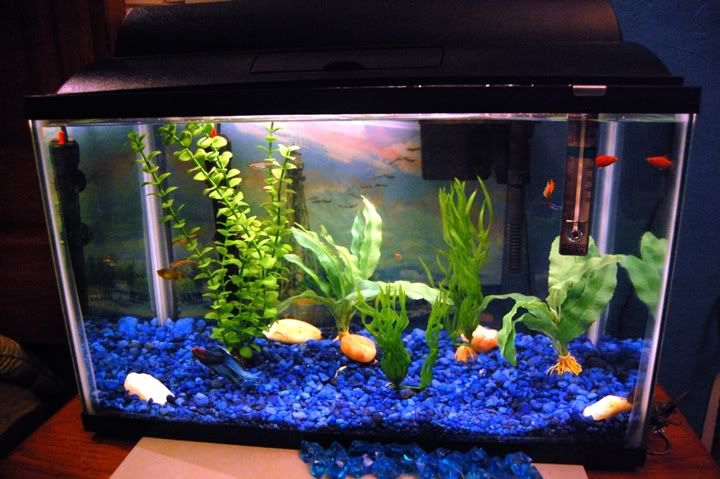 My betta, Phin. He's changed a little bit of colors since I got him. He's so pretty, everyone who comes over and sees him says how pretty he is.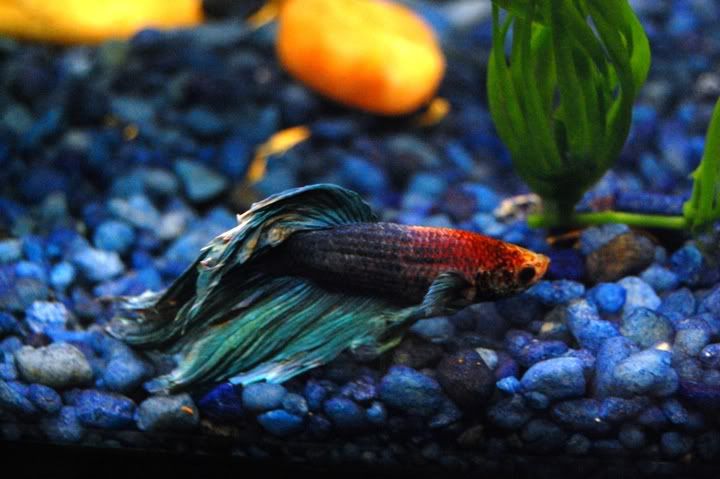 Nala, a cory cat. She needs a friend.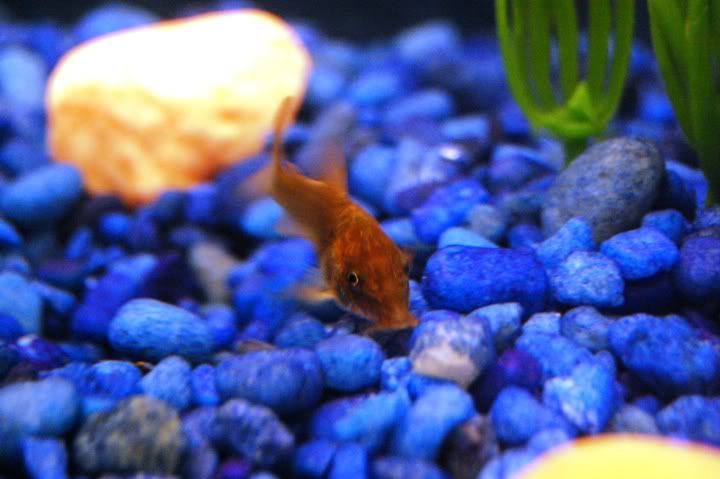 Firecracker, a mickey mouse platies. They call them a mickey mouse because you can see mickey mouse in their tails.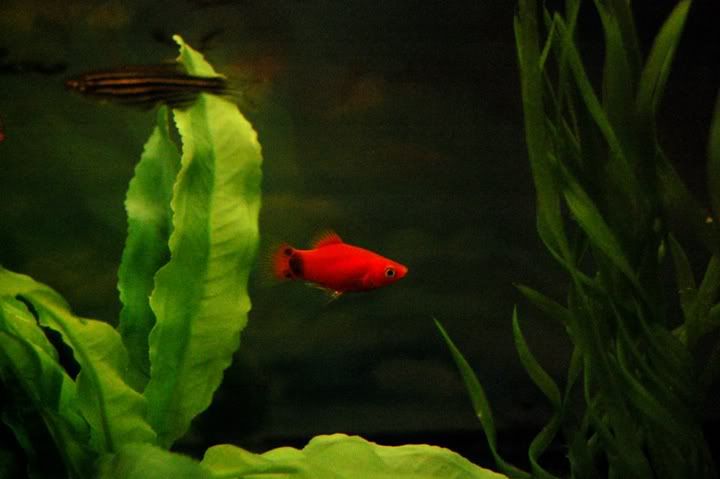 Mickey or "Mick", another mickey mouse platies.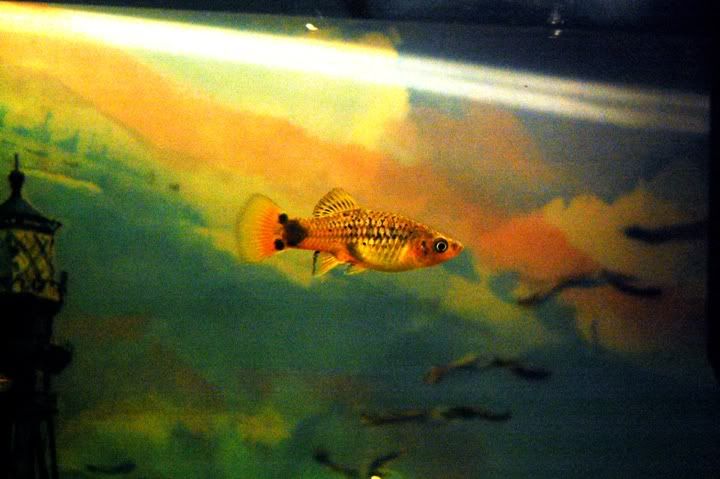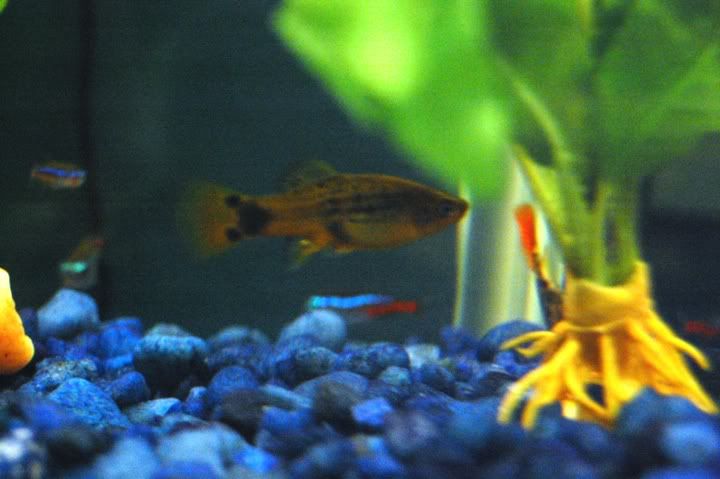 Here's BigSpec, a variatus or something mickey platies.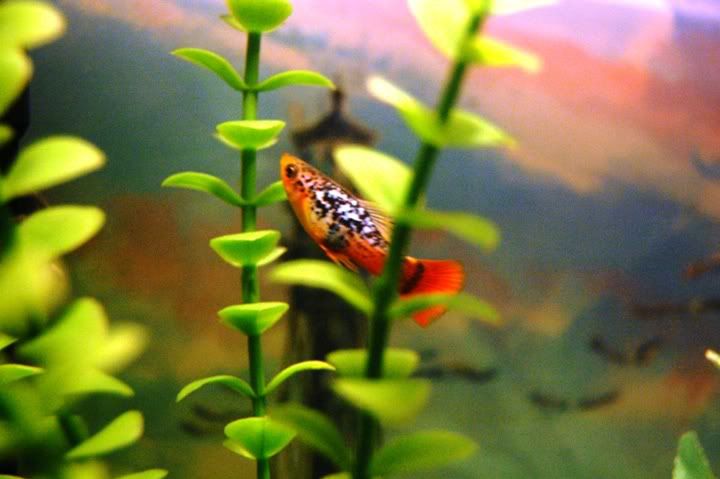 And the zebra danios and neon tetras are scattered throughout the pictures.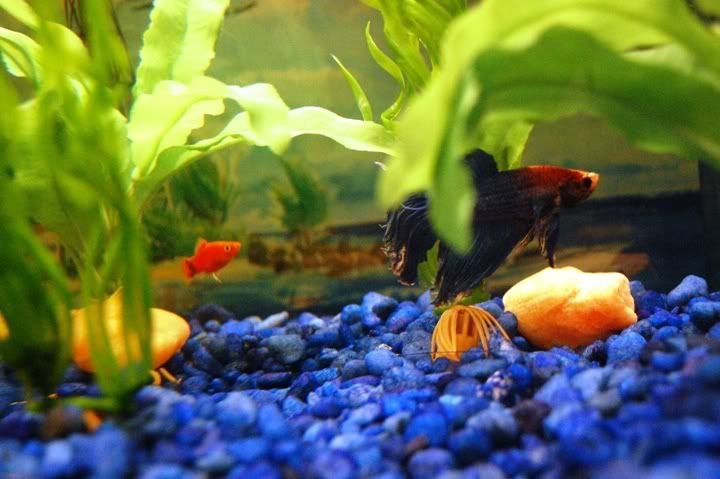 Those are my fish!
I eventually want to get a couple more plants, a castle or something, and maybe another platies or two, another cory and a few more neon tetras (I can't even see them they're so small lol). Seems like a lot of fish but it really isn't. I'm just so glad everyone gets along!
Thanks for looking!
Sorry dude, but you really cant add more platies and tetras, ur can only add that cory since its necesary, i mean ur already a little overstocked but 1 more cory and thats it you really cant add ANY...

Sorry dude, the same thing happened to me and my 20 gallon tank i thought i could stuff that thing since it was so big , I ended up losing some fish because of it, but i got past it and now i am more experienced in stocking my tank
Yeah I'm thinking of getting rid of a couple or all of the zebra danios, they're not that interesting to me. I'd rather have the cories and the platies/neon tetras than the zebra danios. I only had the danios originally when I first cycled my tank.
Over-Stocked
Get a 25 Gallon
---
My 5foot, 56g Tank
2 Madagascar, 2 Bosemi and 1 Millenium Rainbowfish
9 Tiger Barbs
1 Weater Loach, 6 Zebra Loaches
1 Rainbow Shark
1 Raphael Catfish
My 55g
1 Siamese Algae Eater
11 Otocinclus
4 Burmese Zebra Loaches
1 Black Angelfish
1 Banjo Catfish
Lots of shrimp
My 70g
1 Siamese Algae Eater
4 Peppered Corydora, 1 Green Corydora
2 Wood Shrimp
3 Red Eye Tetra
1 Raphael Catfish
Posting Rules

You may not post new threads

You may not post replies

You may not post attachments

You may not edit your posts

---

HTML code is Off

---