2.6ft Rescaped!
---
Soooo this tank has been sitting idle with just substrate and a few fish. I finallly got around to scaping it. It will have quite a bit of growing in to do as most plants are more plantlets than plants lol
It will not be stocked for approx 2 weeks to give the plants a bit of time to settle in. As for whats going in it, yep i have an idea, but you wont know until they are actually in the tank :D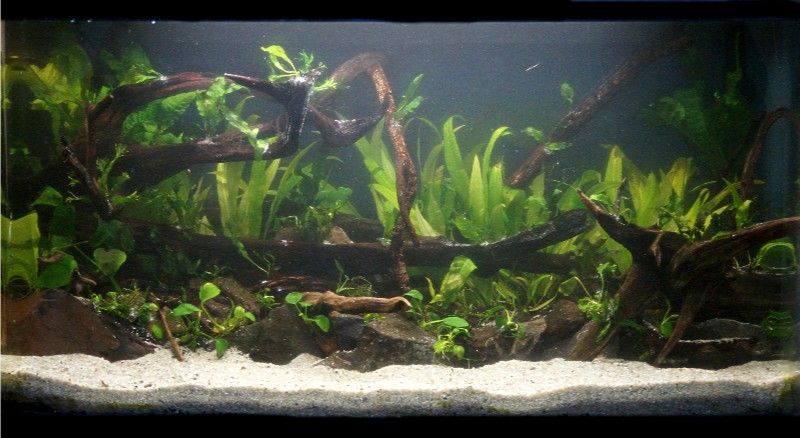 Pic time
1st photo is before the resident RTBS comes out looikng for food
2nd photo is him out and about and the tiger barbs headed for cover
LMAO, he's a bit of a cranky pants at dinner time. Honestly i never see him unless i am nowhere near the tank and food has arrived lol
Wow, looks awesome! I gotta admit, I would of never chosen those fish species to go into the tank, however you really opened up my eyes at all the "bad" fish species.
Like all the rest of your tanks, it looks awesome.
---
Owner of fish, hermit crabs, shrimp and plants!


Hermit Crab Association (HCA) is a great resource for hermit crab care
| | |
| --- | --- |
| The Following User Says Thank You to aussieJJDude For This Useful Post: | |
WOW, When i thought you couldn't make this look any better you managed to pull it off!
I totally envious of you, you've got a talent we all die for.
Loved the vid too, I can see why you added the tiger barbs, they add some great action.
---
Owner of fish, hermit crabs, shrimp and plants!


Hermit Crab Association (HCA) is a great resource for hermit crab care
Updated shot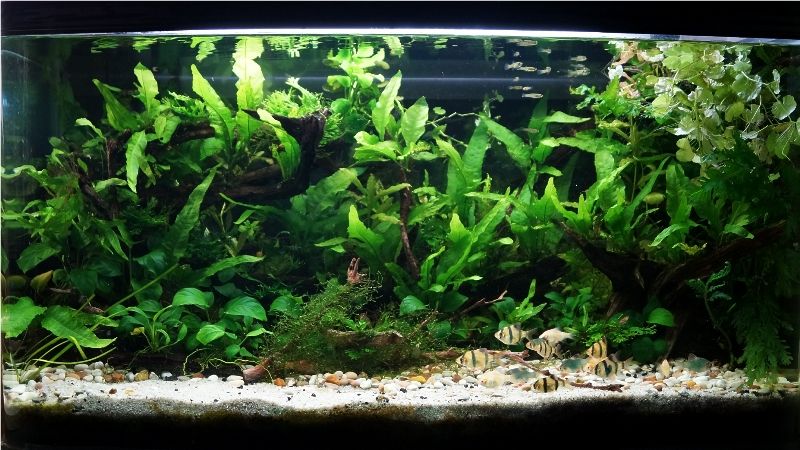 As the barbs are getting bigger i am seeing them out more and more.....the tank now also has 3 zebra danios added (rescues), i will be adding at least another 3 to make them feel more comfy
Posting Rules

You may not post new threads

You may not post replies

You may not post attachments

You may not edit your posts

---

HTML code is Off

---