New Fish Room
---
I have some pics of my fish room from startup to finish that I setup in the begining of June.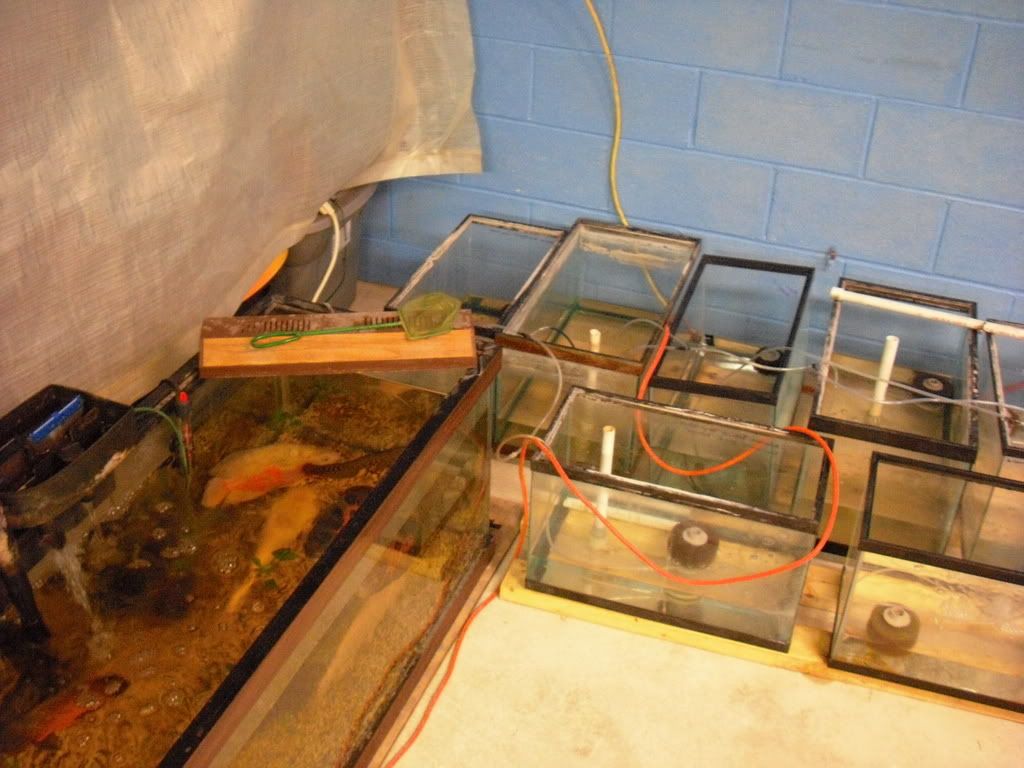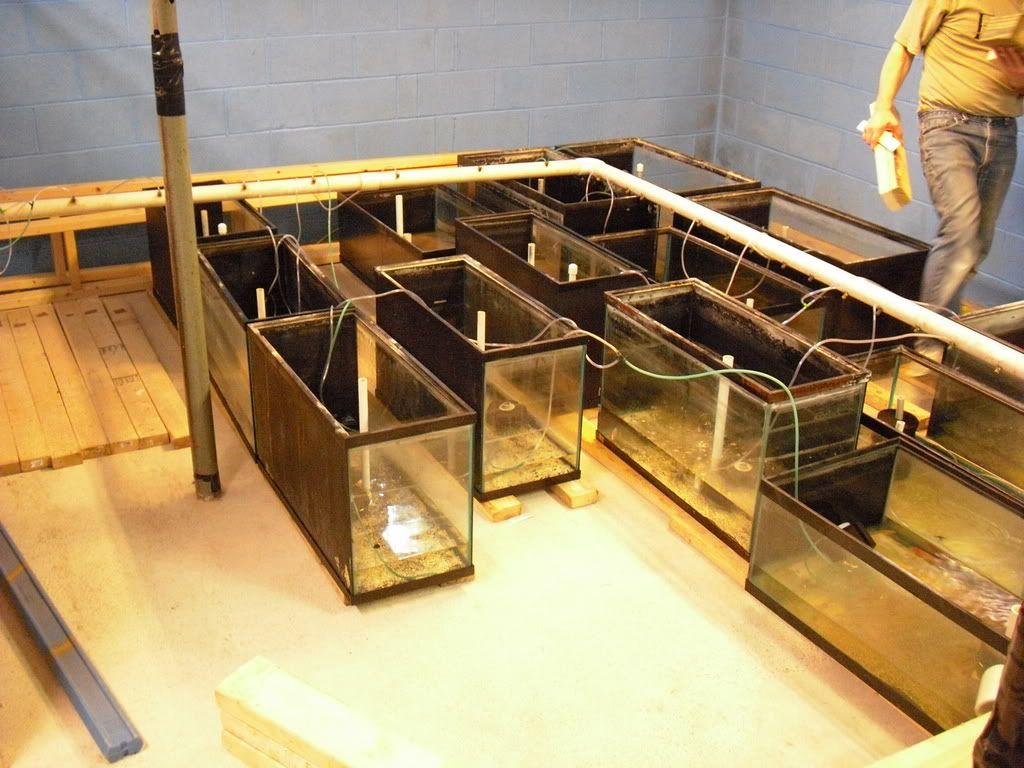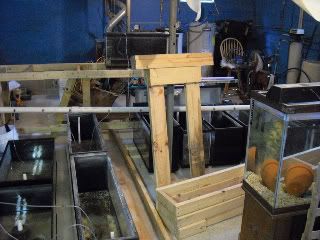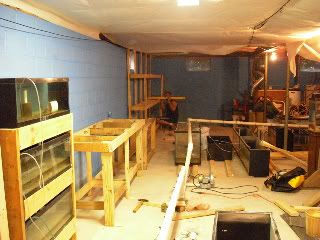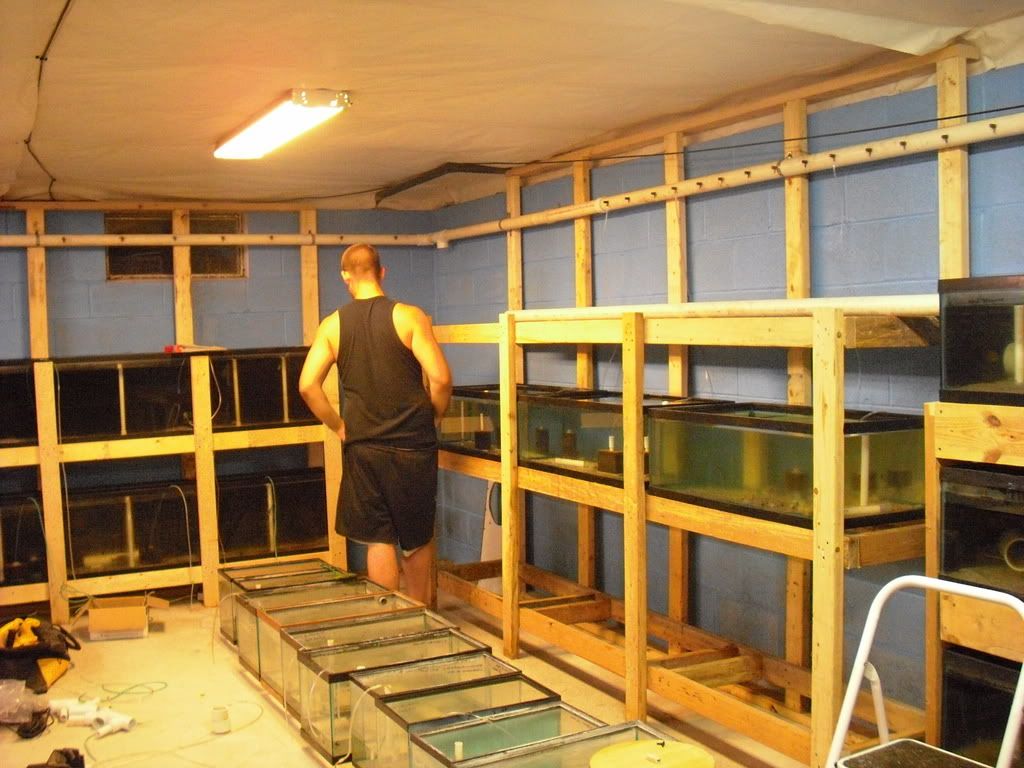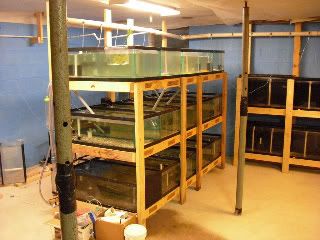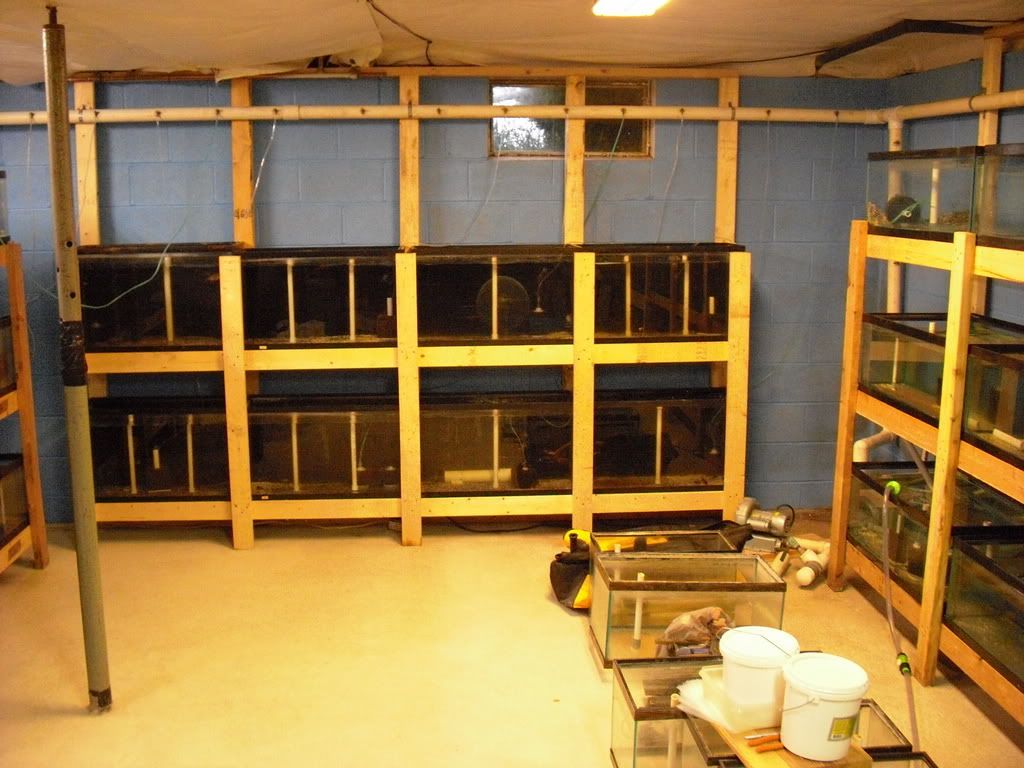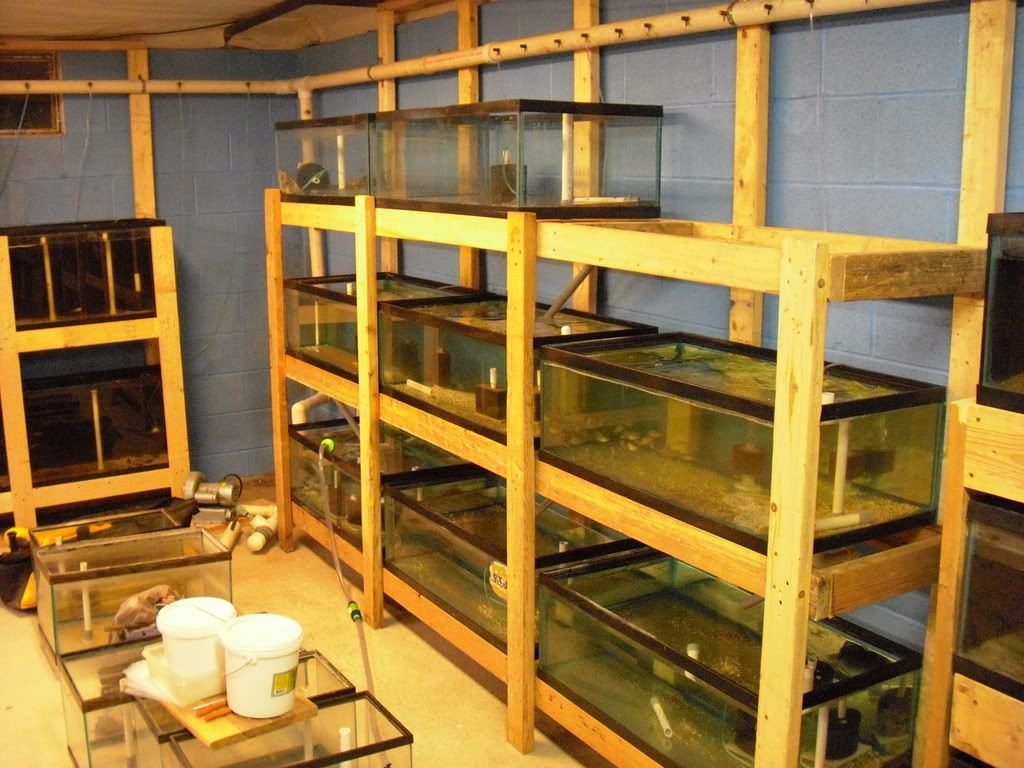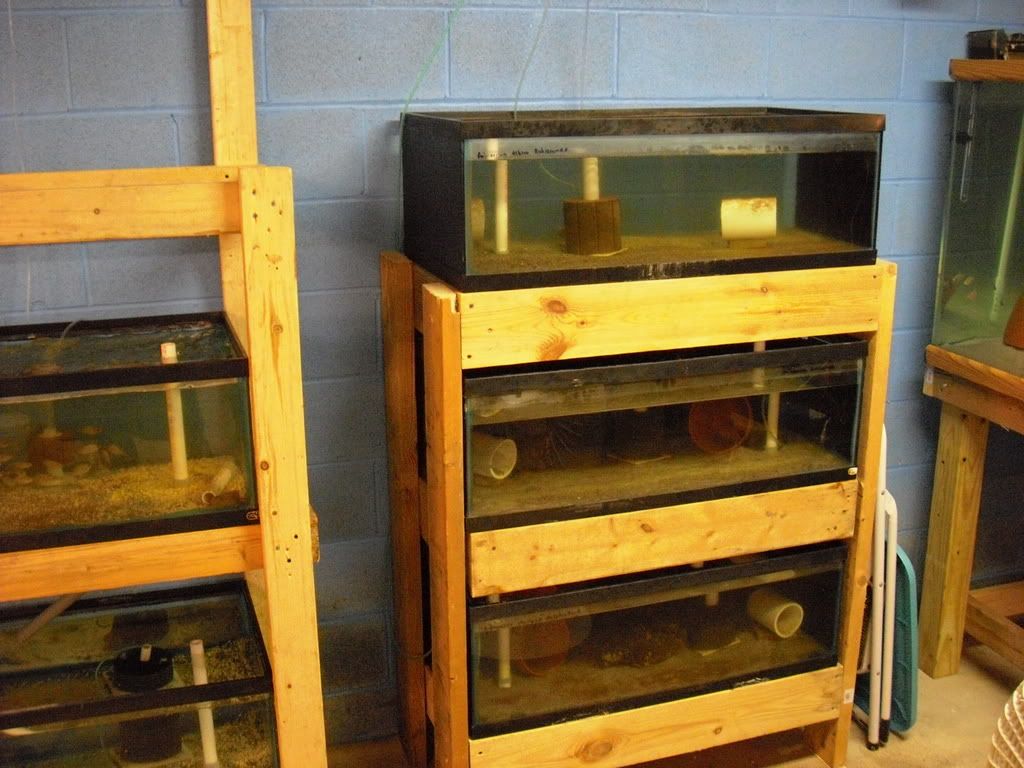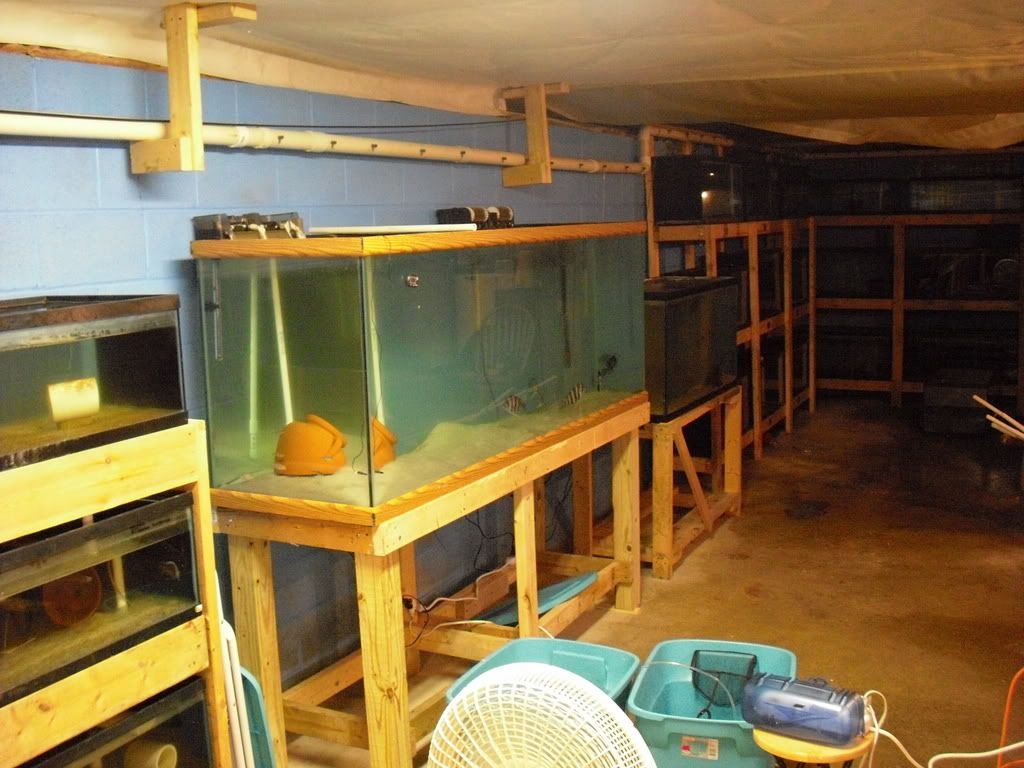 It took me a few weeks. I had to do most of the setup by myself.
Lol!!! Awesome! I would kill to do something like that. Lol it looks like things were pretty hectic at the beginning. Tanks everywhere
Thats an huge collections of tanks, how many is there exactly and whats the biggest and smallest one?
Looks awesome, lol this is the worst case of MTS I've ever seen!
---
And just before you laid dead weight upon its shores, I stung you in the face for that's the nature of my core.
wow you lucky person :D. my dream one day XD. it looks beautiful good luck with it :D
There are 80 tanks on the system in the basement that are full and running. Hectic doesn't even begin to describe it. When I move the setup again I will have prebuilt everything so I can move the tanks one at a time. I had the system off the rental trucks and in the basement in a few hours and then it took a couple days to get the tanks with fish up on stands. Biggest tank is 265 gallons which is for my wild colony of Moba Frontosa and the smallest are my 10 gallon tanks for my fry. You can see a lot of what I breed on my website
http://aquaticmadness.com
I lost around 387 fish when something spiked the water parameters but now all is well minus 12,000 worth of stock i'm back up and running and have added some new fish.
You my friend are a mad man!! Haha just kidding, thats really cool. I can't believe you have 80 tanks lol. Is one day a week dedicated to water changes?
Sorry to hear you had a hard go at it for a while. But clearly your rebuilding your empire. Very nice!
---
And just before you laid dead weight upon its shores, I stung you in the face for that's the nature of my core.
Thanks. I have another 13 tanks scattered in almost every room upstairs which does not impress the girlfriend. I have been starting up more tanks downstairs also. Should be close to 100 by now up and going. Finally got my hands on some rare cichlids and it's starting to get better now.
Wow!! well congratulations you have done amazingly.
i hope you keep the pics comming,i enjoyed looking at the progress.
Thanks willow. I will start posting pics of some of my beautiful breeding stock either here or in a photography forum if there is one.
there is a section for your tank pictures. :)
and you can include specific pictures of your fish too,
we love seeing peoples set up and fish pics here.
fresh water pictures and videos,is the bit you want. :)
Posting Rules

You may not post new threads

You may not post replies

You may not post attachments

You may not edit your posts

---

HTML code is Off

---