Anemones
---
I know I have seen a lot of post about them lately. I noticed a post about someones bubble Anemone splitting. 2 days ago I noticed something different in my tank. The next day it was gone. He popped back out today on a rock and was extended. I had 2 Anemones die on me one from when I moved the tank and another one I bought from the fish store. My question is how the hell did the little guy get there lol? And I can't keep the ones I had before but my tank is able to keep the baby one? I will try to get a pic of him later tonight. Hes not a bubble but the long tentacle kind.
I found him again. The little guy keeps moving, its gonna be hard to get a good pic of him because he so small but I will have something for ya.
Its green with the tenticals. He moves around alot. I though he was some sort of coral. He did extend and I saw his mouth when he was extended. Should I get him out of there? Let me try to get a pic now I know he moved from the spot I tried to take a pic before.

thanks
dont try to physically take a pest anemone out, if you rip off the top it will just grow back and probably spilt which means you will have more to deal with. Look at different methods
Now I dont think it is a pest one. But whenever you can get a pic please do. It will help in identifing it.
OK the pics are huge I couldn't get a good shot but here is what I got: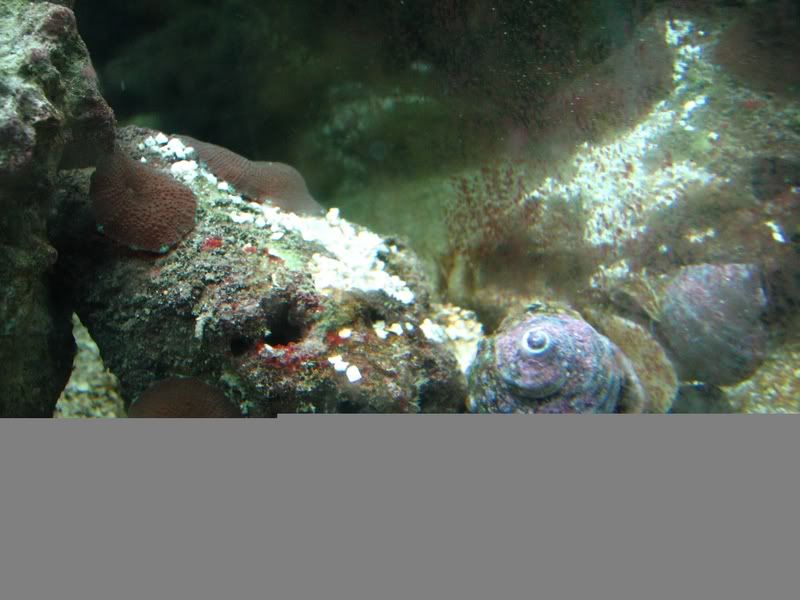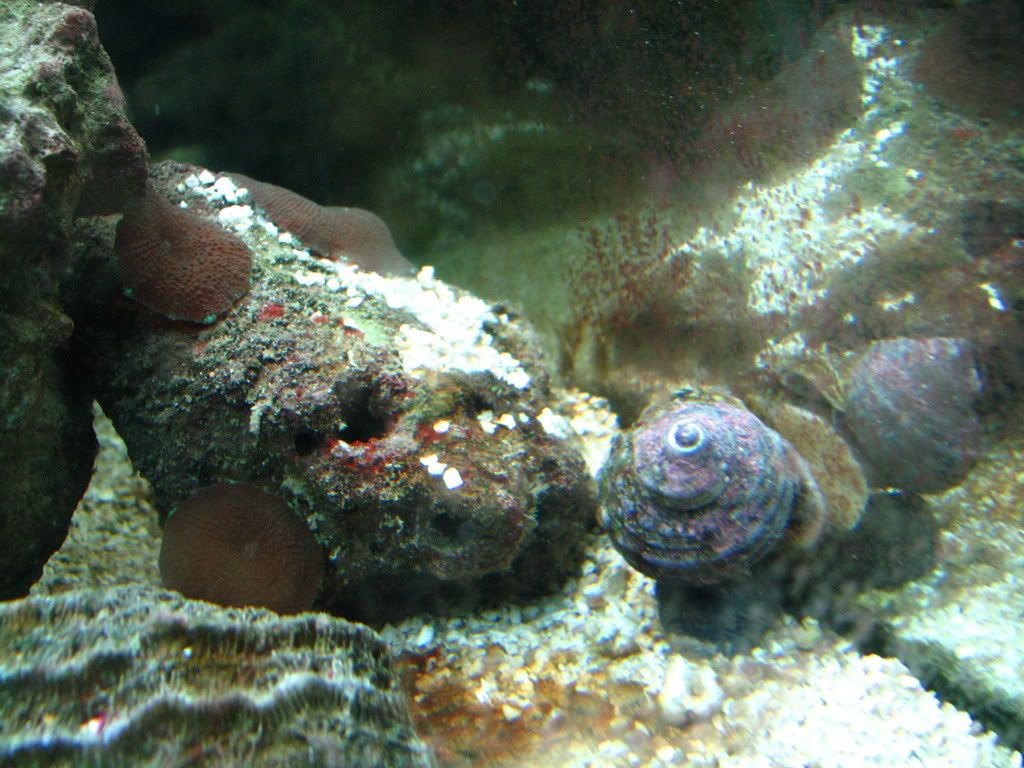 I put some marks around it so you can see where he is in this pic.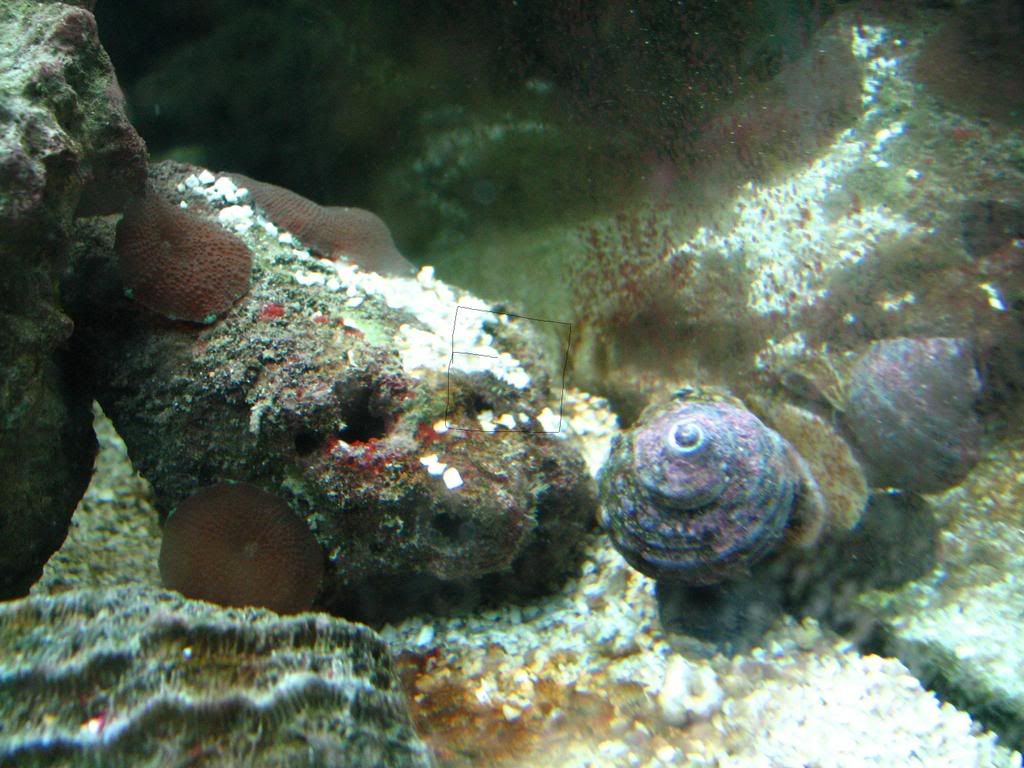 I'm thinking Majano. You all know how much I like betting majano. Search Yahoo pics or other threads for pics. I like they way they look since they look like baby BTA's but the pack a powerful sting and can burn corals. I keep a few in my tank in one corner as I like the way they look but I have to be ever vigilant that they don't move around.
Similar Threads
Thread
Thread Starter
Forum
Replies
Last Post
multiple anemones

princesuhaib

Coral and Reef Creatures

15

06-01-2009

10:02 PM

new to anemones

resRfun

Coral and Reef Creatures

2

08-19-2008

08:35 PM

clownfish and anemones

sillyzoedog

Beginner Saltwater Aquariums

10

07-27-2008

11:35 PM

starting w/anemones

fishy-mush

Coral and Reef Creatures

4

02-17-2007

01:40 AM

anemones

johnnybass

Coral and Reef Creatures

3

02-12-2007

07:02 PM
Posting Rules

You may not post new threads

You may not post replies

You may not post attachments

You may not edit your posts

---

HTML code is Off

---