what cichlids do i actually have? 56k beware!
---
so ive been looking around and i think i have a handle on what cichlids i got from the "mixed african" tank at my LFS.. but these 2 im not to sure of
the orange and black kinda tiger style fella and the blue and black stripped guy
heres the pics (not the best)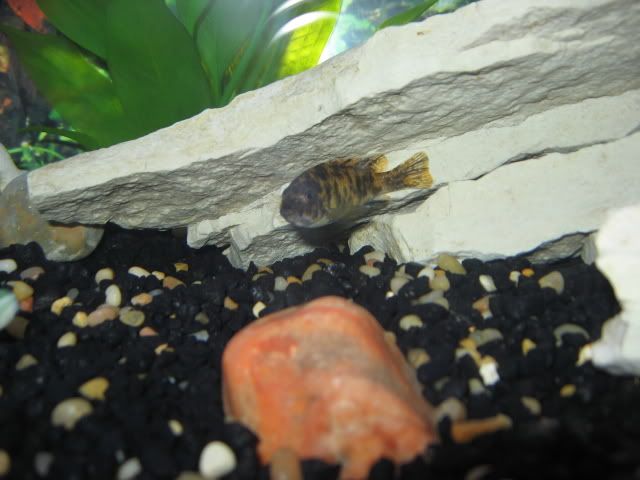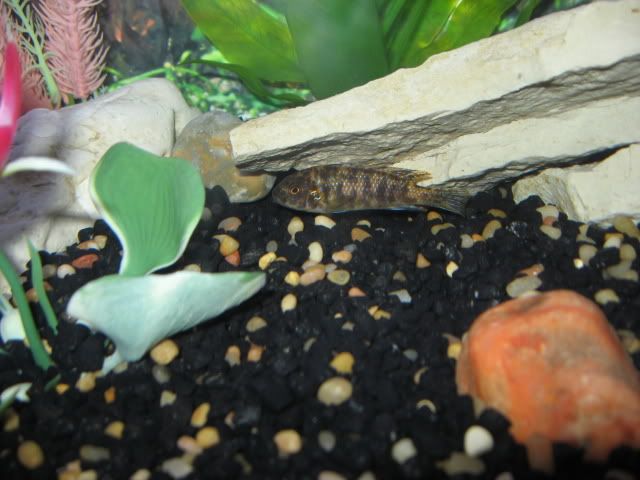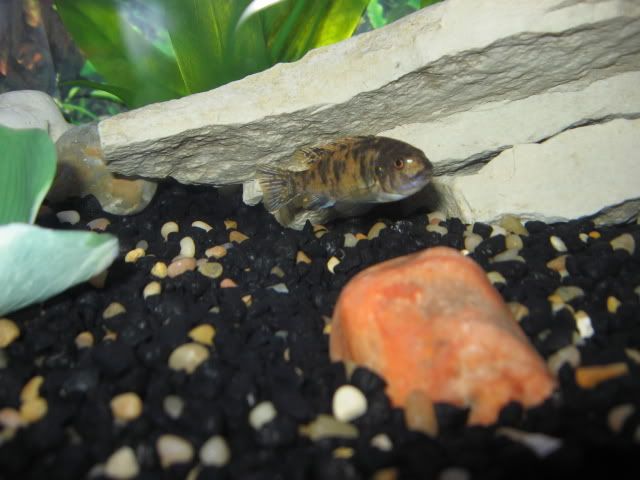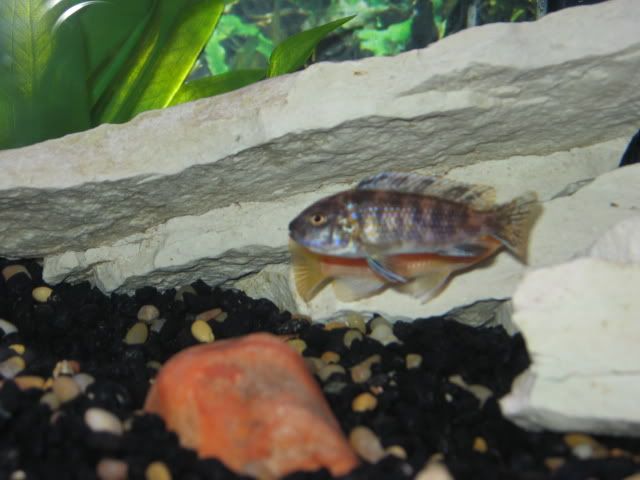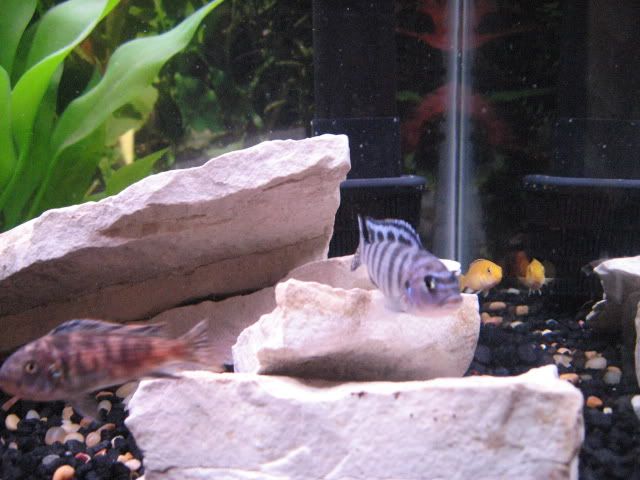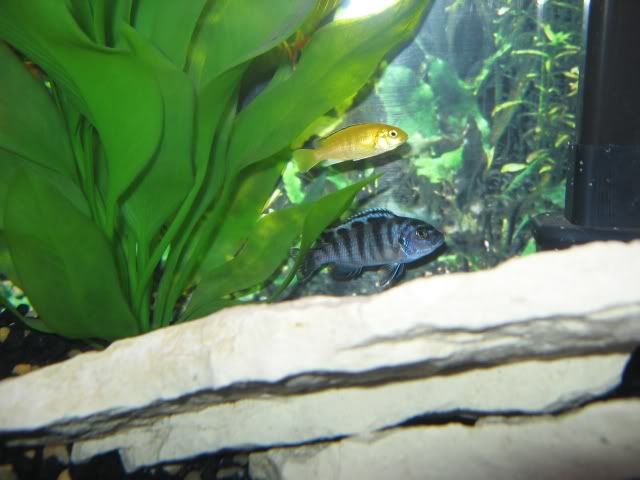 any ideas?
The spotted one looks something like a Venustus or maybe a young OB peacock. The blue stripped fish looks like a Kenyi.
---
4 8 15 16 23 42
patterns dont look right for a venestus, i would lean towards the orange-blotched peacock, but the body seems the wrong shape (too long and thin)........All yellow fish is a labidochromis caeruleus or Yellow Lab,.......all orange fish is a red zebra......the blue striped fish is more than likely a female pseudotropheus kenyii..........keep an eye on the kenyii, they can be REALLY aggressive when they reach maturity
thanks for the replies

the blue striped one IS a female kenyi, and from posting on a couple other forums im going to say that the spotted one is a hybrid or OB fuelleborni

thanks again
Posting Rules

You may not post new threads

You may not post replies

You may not post attachments

You may not edit your posts

---

HTML code is Off

---