Tank journal
---
figured i might aswell start a journal type thing here that i will randomly update with pics and what not.
---
Last edited by MoneyMitch; 03-23-2013 at

08:55 PM

.
Quote:
What is the substrate used?
gravel
noticed today that one of my acei is now holding fry, has to be a new batch we just noticed it tonight while watching the tank. its a small buldge but noticeable when compared to the other fish inside.
fighting a case of BBA >.<
so turns out what i had/have is not BBA but greenspot algae and hair algae, i get the green spot on the glass within a few days with the old conditions and same with the hair algae except on the plants mainly the moneywart and whats left of the creeping charlie and the rotella. today i did a major 75% w/c to get rid of cloudy water added a normal dose of excel and a single dose of flourish and also laid some cardboard strips across the top. ill post some pics when i get the uploaded.

forgot to add also took apart the filter completely and scrubbed everything down, the bucket of water i used was black afterwords.
---
Last edited by MoneyMitch; 04-02-2013 at

05:34 PM

.
and here are the pics =)

b4 the scrubdown after the scrubdown and the slats across the top in a effort to reduce the light intencity
check out homedepot for some cheap fluorescent light diffuser they have many to choose from. heres an example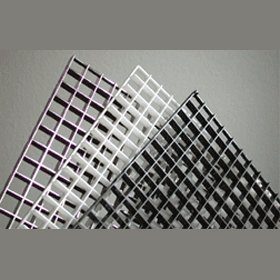 never even thought of that, going to try and get some duckweed or water hyacinth to block out the light, looks more natural and will also suck up excess nutrient
Posting Rules

You may not post new threads

You may not post replies

You may not post attachments

You may not edit your posts

---

HTML code is Off

---