View Poll Results

: Do you have crazy protein film problems?

yes =(
1
50.00%
no =)
1
50.00%
Voters: 2. You may not vote on this poll
Extreme Protein Film!! D=
---
i've had previous problems with a protein fillm developing voer bagel's water, but they went away for a while. and they were never liek this. i am currently scooping off the protein film with a plastic spoon twice a day. which cant be normal. im not using anything new in the water and there are no new decorations or rocks. i did a full water change a couple days ago in an attempt to get rid of it, but that didnt help. oh, it's a 2.5 gallon tank.
i took pictures of how bad it is. the below shot shows it best...the top of the water is completely covered with pale film. (my room is really dark, so its kinda hard to see even with a flashlight or a camera flash...)
any suggestions? its really starting to annoy me. =/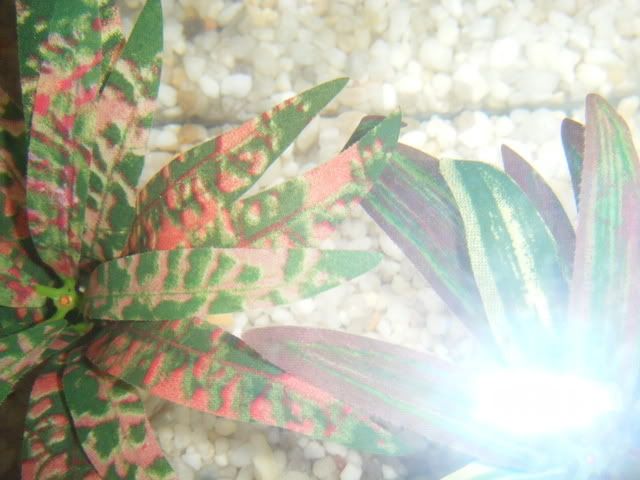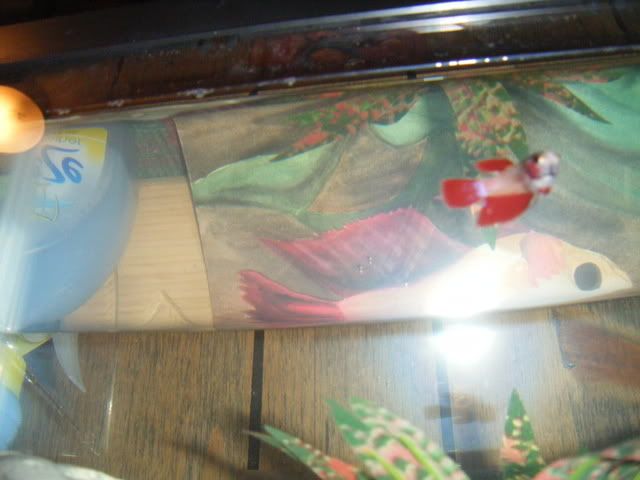 You need more water agitation ei a filter. Once the water isn't sitting completely still the film should be almost if not entirely gone.
ya once the water surface is constantly moving the film cant settle down.
also getting a hood would help (if you didnt take it off)
---
I am against piracy, please dont sink ships
:)
are there such things as battery operated filters?

and just curious, how does a hood help?
the'res probly such things as battery opperated filters, havent seen them or heard of them for that matter, but it may be inconviniant with batteries powering a water device.

the hood will help bcuz there is probly dusk or whatever in the air settling on the water surface. when i experienced this problem a simple piece of plastic wrap with air holes did wonders. on the side though, you should have some kind of covering bcuz bettas are known to be exelent jumpers
---
I am against piracy, please dont sink ships
:)
yeah it prolly wouldnt be the best idea XD
i dont have an outlet near bagel's tank, but i can just get an extention cord and some nails and i should be able to set something up.


mm...i have big dust prolems every where in the house cos the ceilings are horse hair plaster. no fun.
Posting Rules

You may not post new threads

You may not post replies

You may not post attachments

You may not edit your posts

---

HTML code is Off

---