My newest fish friend
---
added him about a week ago.
Ooh! Is that a flame variety? I love my powder blues.
---
30g SE Asian Tank
15 Lambchop Rasbora
2 Gold White Cloud Minnows
3 Dwarf Chain Loaches
2 Powder Blue Dwarf Gourami

55g Amazon Tank
2 Wild Type Angels
1 Marble Angel
1 Black Angel
1 Koi Angel
2 Bolivian Rams
14 Pristella Tetra
10 Dwarf Pencilfish
2-3 Twig Catfish (to come)
Chocolate Gouramis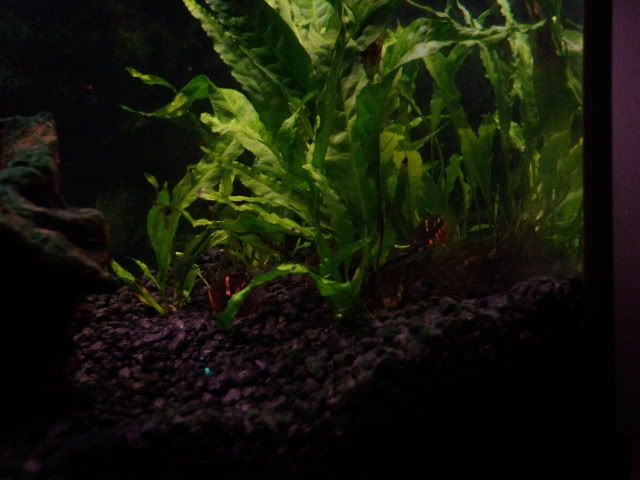 Taking pictures of two 1.5" fish who don't like to stay still is tough
Honey Gourami Male :)
---
I am very proud of my little guy :) His name is Nefarian. He has a mate named Onyxia, who I have to say it a very beautiful female honey gourami. She is being very shy of the camera but I will try and get her up here at some point.
My new Dwarf Flame Gourami, Mango. He lives in my planted 16 gallon with Endlers and Corys. He's a very active guy and super fun to watch. I even got to see him spit, trying to dislodge a pond snail, on his second day with me. :)
Posting Rules

You may not post new threads

You may not post replies

You may not post attachments

You may not edit your posts

---

HTML code is Off

---