They said its the worst test kit...
---
I was talking to the LFS and they said that API is the worst at accuracy, but thats what I've been using. Are there just differing opinions or is this the truth about this test kit?
Was he trying to sell you the kit he had that cost $139. Tell your lfs that I have been using the API liquid reagent test kits for over 25 years and find them jsut as accurate as any kit on the market save the kits that are used to test at a clinical level.
Agreed. I have seen very little different in test kits costing $30 vs the $80 kits.
I most recently made a mistake in purchasing the Red Sea Nitrate kit, which turns out to be one of the worst purchases I have ever made. The color match is horrible. Best i can tell, my Nitrate reading using this kit is somewhere between 10ppm and 200ppm.
Using the less expensive Aquarium Pharmaceuticals kit, I get an exact color match of 15ppm.
For the record, I have the same difficulty matching color on every Red Sea test contained in their master kit. The kit is a complete joke. Can you tell i'm mad? LOL A total waste of money.
No, he wasn't trying to sell me any kits. He was just voicing an opinion about API. They use a lot of dipstick tests when they test water. And then they use a digital wand thing (I'm terrible with brands or types) for another. I'm taking my water in today to get them to test it to see if it matches up to my API results I just took today.
API are one of the lesser Testing kits. Lesser in price, lesser in readability, and perhaps lesser in accuracy (especially when you dont follow the directions to the letter). But I've used them for years. My only real quam with API is that they do not offer the full line for reef aquarists. Magnesium, iron, silicate, iodide & strontium would all be helpful, especially at the reduced prices.
---
Take pride in what you do, for it is a reflection of who you are.
The Haunting Grounds
-
SKAustin's Reef Diary - Part 2 (the 75g upgrade)
Any pictures of how API work, and how Red Sea test kit look like? where u can get them and how bad it is compare to other, any hard evidence to show?[/u]
Everyone I know uses API. None of they have complained about it being inaccurate, most of them love it.
"Everyone I know uses API. None of they have complained about it being inaccurate, most of them love it."
I uses JBL PH test kit, Nitrit NO2 test kit, don't know what brand is that for the KH test the shop ran out of JBL test kit.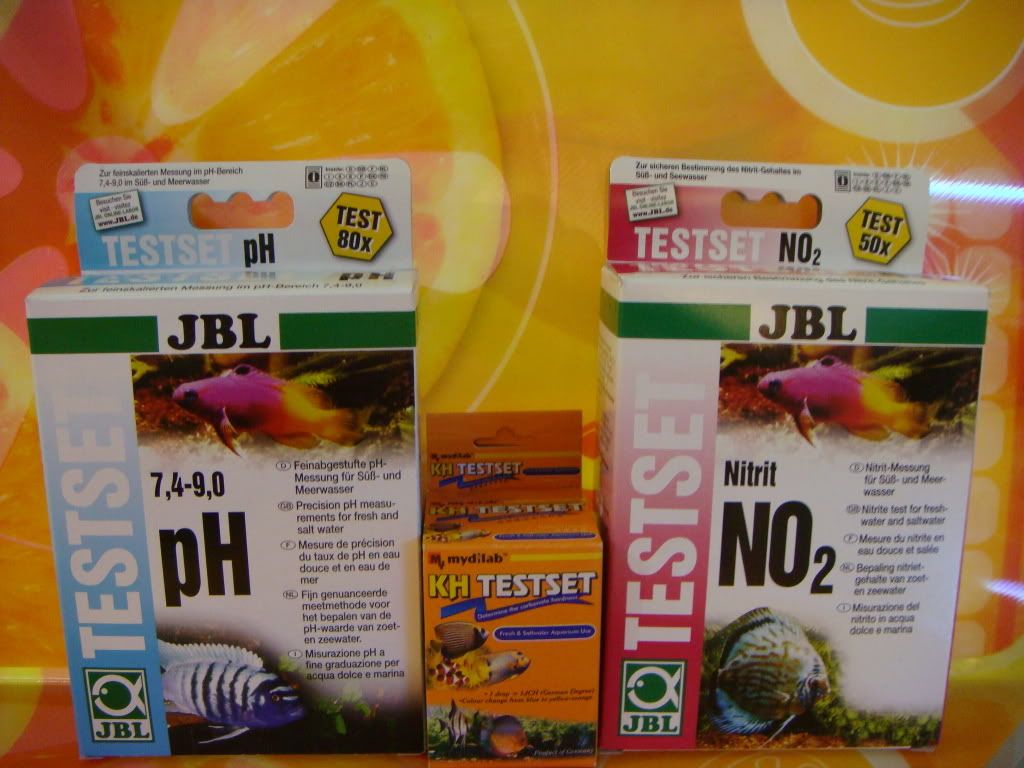 And API test kit (The cost almost the same as the JBL) but API can test more. Here's my API Ammonia test kit
Well, i think those product are good indication of the water quality, just look how happy my fish swim and no longer photo shy i knew the kits interpreting the correct condition of the water.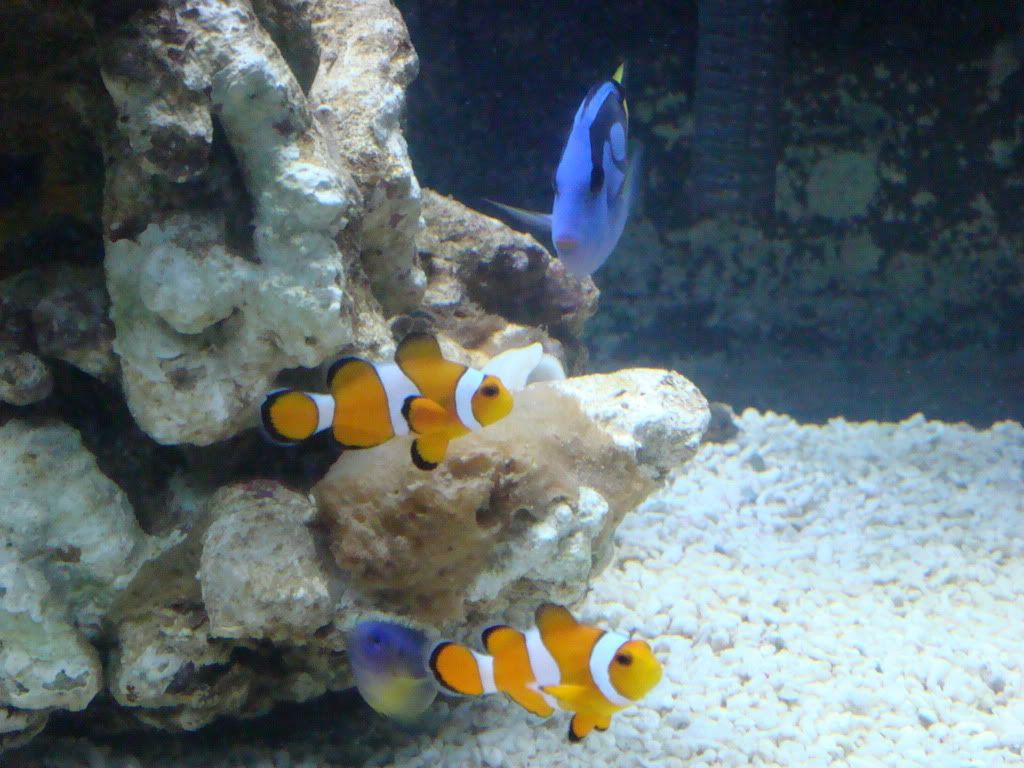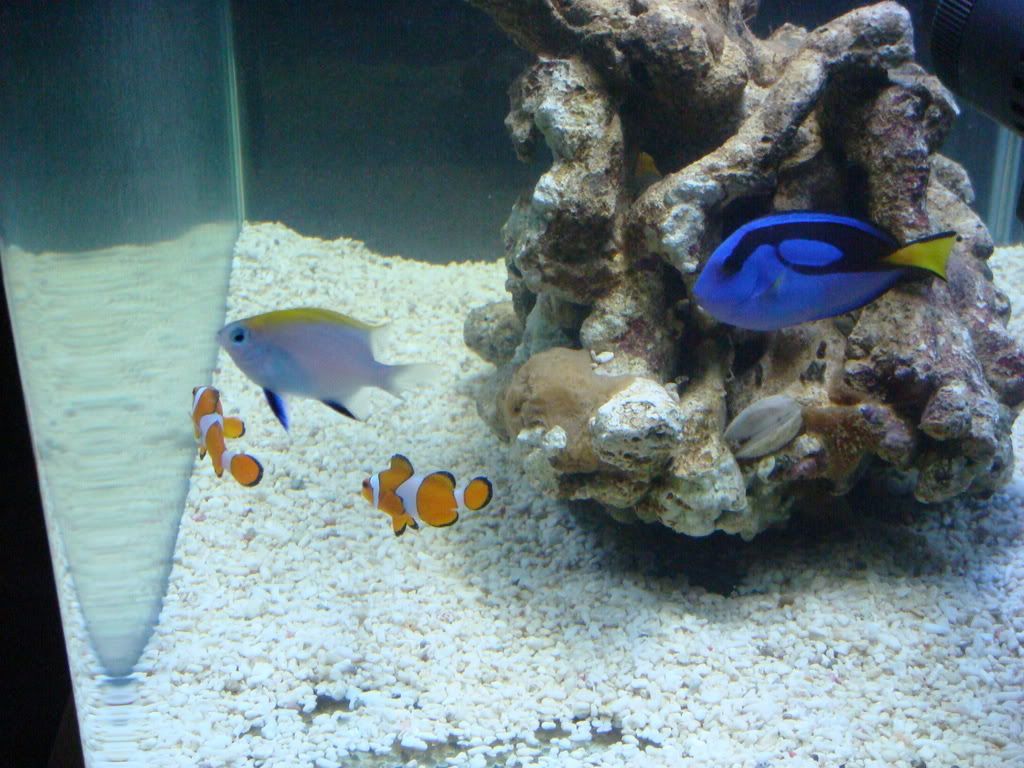 Sorry, my technology has not caught up with the rest of the world. I don't have a digital camera to post pictures.

However, the Red Sea kit is common in almost every pet shop. It is a liquid kit with test tubes. The best feature is the cap for the test tube, which is very well made and inserts internally. The API kits have an external cap, which tends to leak on occasion, especially when testing for Nitrate and having to "shake vigorously". The Red Sea kit is also designs to hold the test tubes and bottles nicely, which helps with storage. The Red Sea box is blue, and says "Marine Lab" across the front and on top

Although the API kit is less expensive, i have found it much easier to read. On a final note, I believe the best test kits is your EYES. If your corals and fish are healthy and thriving, then you can have much more trust in the results of your test kit.
Posting Rules

You may not post new threads

You may not post replies

You may not post attachments

You may not edit your posts

---

HTML code is Off

---