white/yellow spots on betta front fin.
---
My betta has got some sport of yellow/white spots on both of it front fins, plus my ghost shrimp all seem sick and a few died. I was feeding blackworms to the fish, maybe i fed to many and some had bacteria or something on them? there are still some worms living in the tank. any ideas on what to do? or what it is?
Heres a pic, look at the front fins,
[IMG]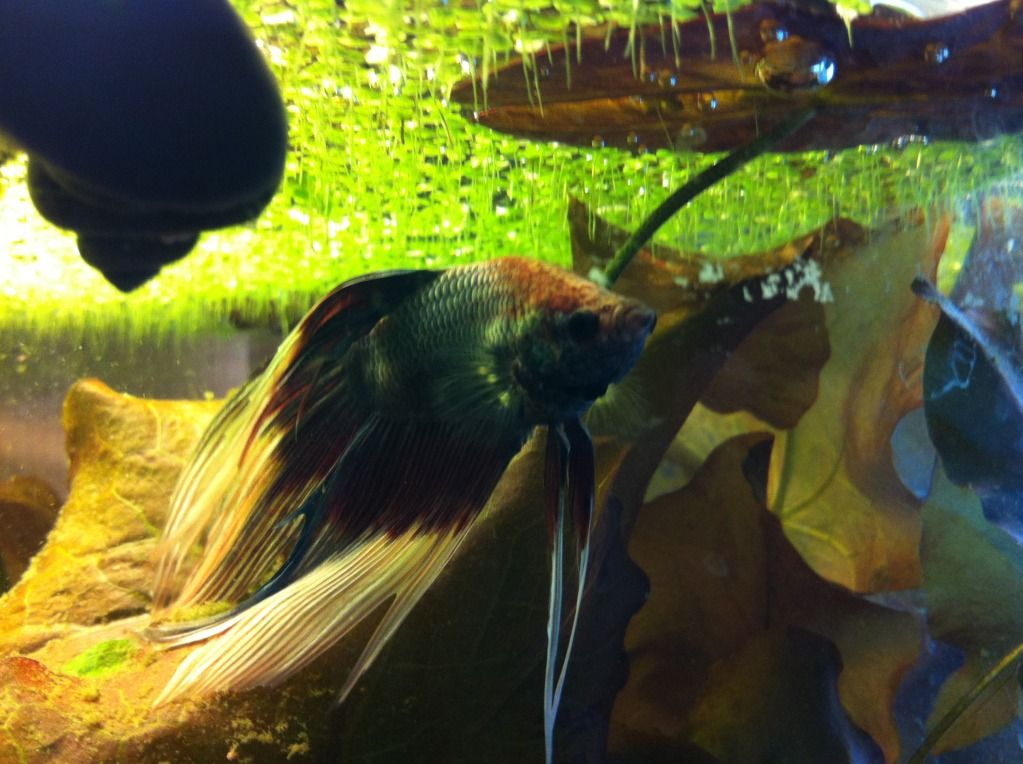 [/IMG]
I can see any spots, but if they white they are probably ich. Suck up the worms in the tank so they they dont die and foul the water. Spend some time googling what it might be. That has really help me with problems in the past :)
Hope your fish is better soon. As for the shrimp I cant really help you, hope fully some one else can though.
---
We were two ships in the night
Hell bent on trying to survive and
Capsized

Posting Rules

You may not post new threads

You may not post replies

You may not post attachments

You may not edit your posts

---

HTML code is Off

---