I have posted a thread about this before, except there wasn't a picture so this might help: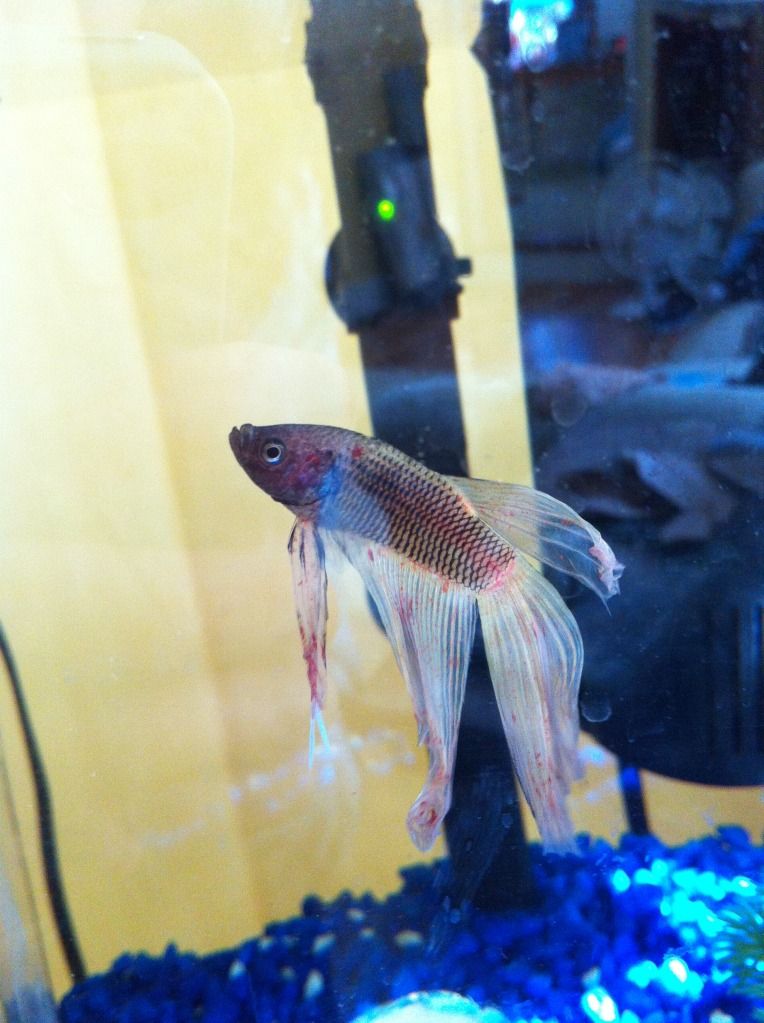 I cannot figure out what this is.
Someone suggested septicima, but the redness isn't along his veins, I saw a picture of septicima on goldfish, and the redness was on the veins.
Erm he is in a seperated 10 gallon with another betta, and the other betta has not gotten whatever he has and they both are acting completely normal!!!
No ammonia, ph of around 7-8
The dots look like broken blood vessels and there is a missing scale on the top of his back.
This betta is a few years old, maybe 3? Ive had him for about 2 years, but the place I got him from could have adopted him from someone else so I don't know his age, but it is at least 2 years.
This is very weird because he is acting very healthy.
No sluggishness, making bubble nests, eating well, being very active and is also aggressive towards the other betta, while the other betta ignores him.
If anyone has any idea what this is please tell me, because hes had this for about a month and I don't know what to do!