Tb emergency!
---
I have struggled with fish tb epidemics for a while now because all of the guppies I buy from petsmart seem to have it!
It completely wiped out my 10 gallon and I had a bit of trouble with it in my 25 gallon, but I treated it it kanamycin and it seemed to go away....
until today. I noticed that one of my guppies was pale and wasnt playing as much with the other guppies. He doesnt have a bent spine and is pretty active, but hes just pale, jittery and his tail looks like its thinning out to the point where is deteriorating.
It looks like the early signs of fish tb, unfortunately I don't have a quarantine tank so I put him in a mason jar :(
I am hoping that he doesn't have TB!
Here are some pictures.
Can you diagnose him?
Or give me any tips on how to diagnose?
I don't want him to be in this jar for too long.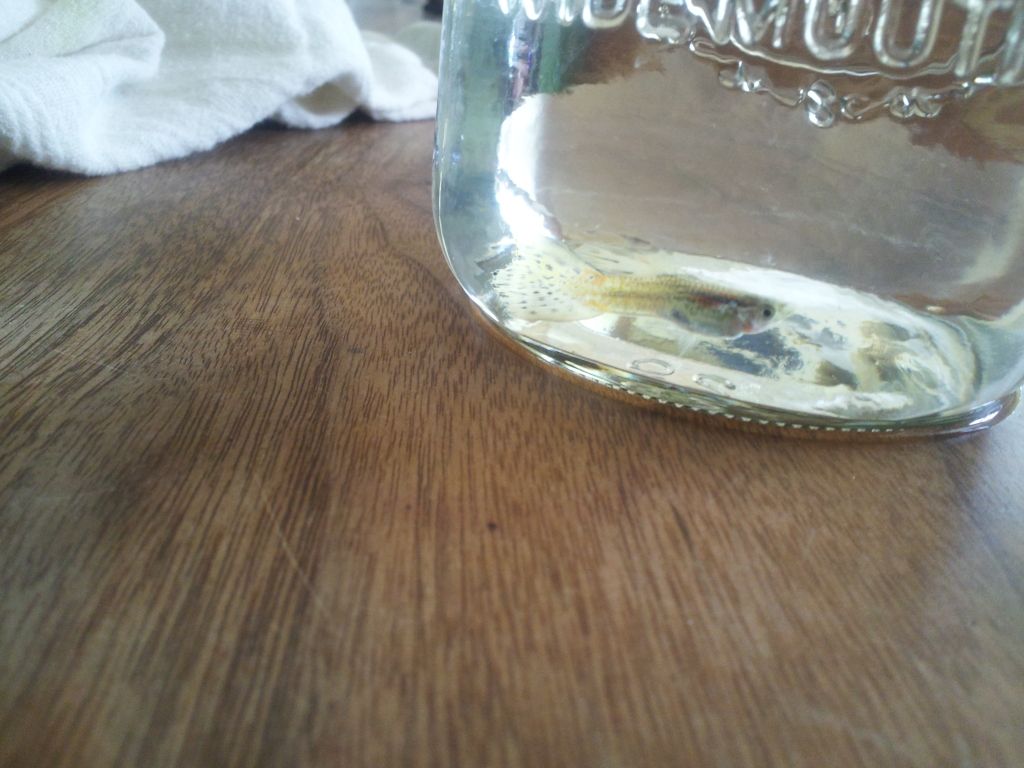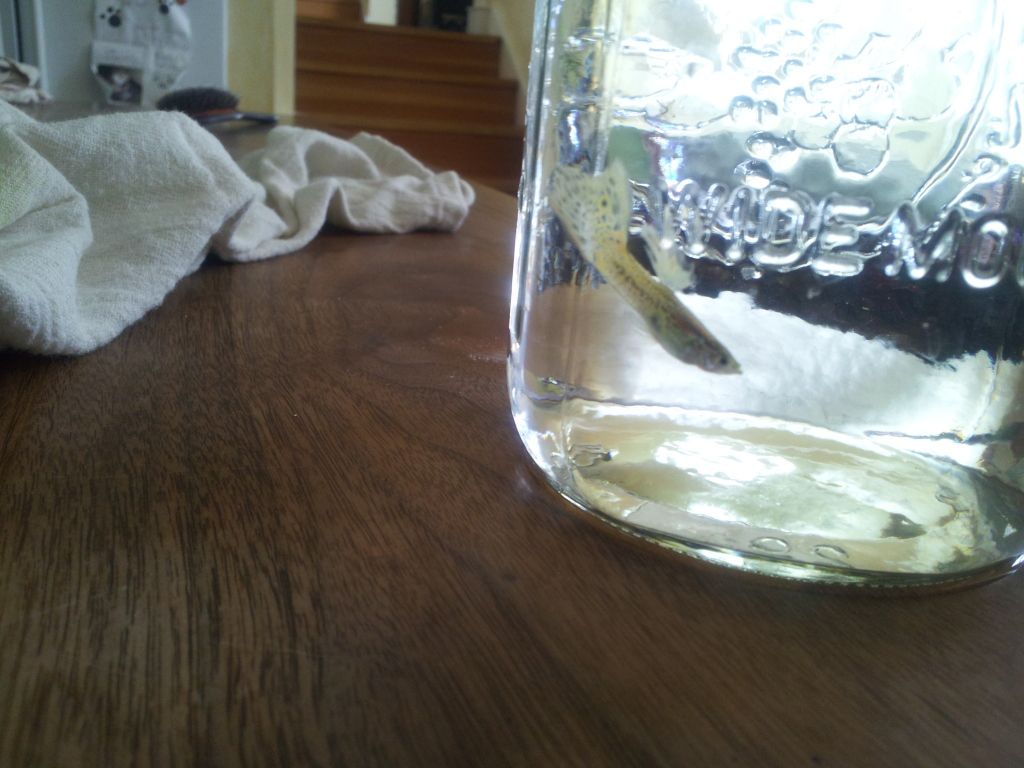 Fish TB is bad news in the worst way. First it displays as every other type of problem, some symptoms at the same time. Do have any other type of fish in the tank? As in non-live bearers? If so have any of them diplayed any symptoms? I hope you are wearing gloves and disinfecting when and after handling fish and putting your hands in there. Fish TB is transmittable to humans. If it only affects live bearers it is probably not TB. What are your water parameters? Ammonia, PH, KH, nitrate, and nitrite.
FYI 2 months ago I thought my tank had TB too (It didnt) and the only way I found to treat it effectively was to destroy EVERYTHING living in the tank and bleach everything else
---
55gallon T5 lighting 2 54w bulbs one daylight 10k, one actnic.
Similar Threads
Thread
Thread Starter
Forum
Replies
Last Post
Emergency! 911!!

Ramenuzumaki

Tropical Fish Diseases

6

09-18-2009

04:50 PM
Posting Rules

You may not post new threads

You may not post replies

You may not post attachments

You may not edit your posts

---

HTML code is Off

---