Sick Guppy
---
One of my guppies developed a white patch, looked like fungus? So I treated for fungus and a few days later the white patch peeled off, leaving a colorless scar. The fish is really lethargic, but is still eating. The other guppy and all of the other fish in the aquarium appear healthy and energetic. Any thoughts?
Water temp - 77 degrees
PH - 7.2
Ammonia - .25 (Still cycling. Performing 50% water changes daily)
Nitrite - 0
Nitrate - Do not have a test kit yet for Nitrates
Anything else?
Here is a photo of the Guppy. Taken about 5 minutes ago. Note the colorless scar-looking thing.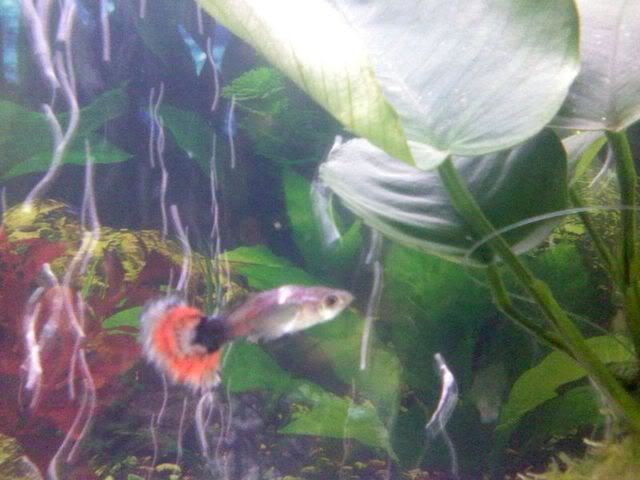 ---
Last edited by DanMarion; 04-19-2010 at

04:48 PM

.
It looks like finrot or something. If the others are fine maybe this guppy was just sick.... At that point I'm not sure how to make it so they will live. :/
---
"He situates himself in relation to time. He takes his place in it. He admits that he stands at a certain point on a curve that he acknowledges having to travel to its end. He belongs to time, and by the horror that seizes him, he recognizes his worst enemy. Tomorrow, he was longing for tomorrow, whereas everything in him ought to reject it."
Posting Rules

You may not post new threads

You may not post replies

You may not post attachments

You may not edit your posts

---

HTML code is Off

---