i bought a colisa yesterday and i didn't see it was not in perfect shape untill i've put it in my tank.
Quote:
Ammonia level = unknown*
Nitrites level = unknown*
Nitrates level = unknown*
Water hardness = slightly on the hard side
Specify other chemical levels that might be relevent = unknown
Volume of tank = 230l (60 gal)
Size of tank =
Filtration system = tetratex ex700
Temperature = 22C (F 73)
Age of tank setup = 5-6 months
If a new tank when was it cycled and how? = fishless
Number and amount of water changes weekly = once per two weeks
Age of fish <if known> = unknown
Any recent changes =
__________________
* i doubt any of these is a problem, since it's a newly introduced fish, and only one that troubles me. the fish that are in the tank from the start are not showing any problems ... yet :help: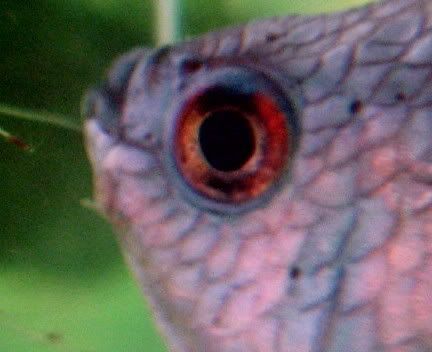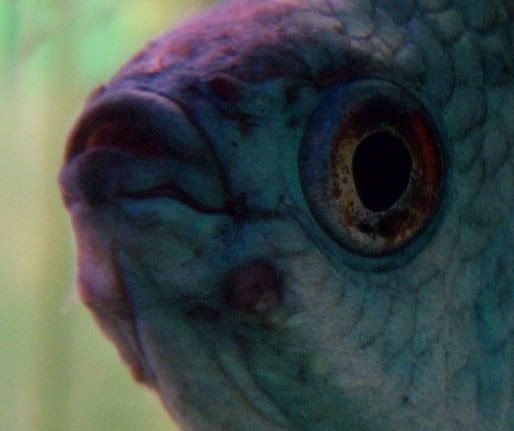 it's in a breeder now, i know it's not a real quarantene, and that it's in contact with the rest of the tank, but it's all i can do at the moment.
the fish won't stop rubbing it's sores. they are symetrical underneath both sides of chin. i hope you can see a thin white thread coming out of the sores. is that some kind of a parasite, or it's just a damaged tissue hanging?
i'll most probably take it back to the fish store first thing tomorrow, but it'll spend 24 hours in my tank untill that.
is my whole tank in danger, should i improvise something to divide this fish totally from others?